Car Hire Polokwane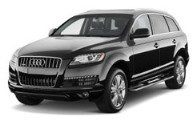 Planning a trip to Polokwane? A car hire from Auto Europe will enable you to do and see more of Polokwane on your schedule. We offer convenient pick-up locations within the city, including Polokwane International Airport, from some of the industry's most trusted suppliers. Whether you plan on visiting top local attractions such as the Polokwane Game Reserve - featuring expansive biking trails among several wildlife species, or simply relaxing within the city, look no further than Auto Europe for your car hire needs in Polokwane. Use the booking engine at the top of the page to reserve your South African car hire today!
Should you have any questions regarding your Polokwane car hire, please contact our award winning customer support team. They are standing by 24/7 to ensure that your South Africa car hire needs are appropriately addressed. Reserve your Polokwane car hire from Auto Europe today!
Book with Trusted Car Hire Suppliers in Polokwane
In an effort to deliver the most favorable car hire experience for our clients, Auto Europe only works with the industry's well-regarded and quality suppliers in South Africa. As a result of our 60 years of auto hire industry experience, we have developed special partnerships with major suppliers, including Avis and First, allowing us to supply great rates in Polokwane. Regardless if you are in need of a standard car hire, a luxury vehicle, or a family van, Auto Europe can help make your trip to South Africa become a reality with our affordable rates and high quality service. Compare rates in our online booking engine from preferred car hire suppliers in South Africa to find the ideal vehicle for your travel party. We are dedicated to providing our customers with a satisfying auto hire experience - so, let us take the hassle away from your travel once you book with Auto Europe.
---
Polokwane Car Hire Fees You Might Have Questions About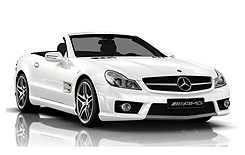 You certainly are not the only one if you are browsing a few travel and discount sites to secure the perfect rate on your next car hire in Polokwane. Before arranging your Polokwane car hire, you ought to review all the information that's available. Don't be duped by web booking engines which display uncharacteristically low prices. Most of these sites are usually not displaying mandatory taxes and charges that are owed by law in Polokwane. You can be sure that these surcharges will be paid locally when you check-in to get your vehicle, and the total sum owed will probably be more expensive than an inclusive per-day cost on a site like ours.
When you would like to understand the actual price of your Polokwane car hire, search Auto Europe and discover transparent pricing which you will not find anywhere else. Smart travelers would rather have no-nonsense, up-front pricing and won't be duped by bait-and-switch tactics. If you are exhausted by the industry double-talk, this concise guide from Auto Europe's car hire specialists might prove useful. The short overview that comes next should help you understand car hire industry jargon and avoid overpaying for your Polokwane sedan.
International Travel Fees for Polokwane Hire
| | | |
| --- | --- | --- |
| $$$ | Always Disclosed by Auto Europe | Sometimes Disclosed by Others |
You will see these charges on your contract as a Cross Border Fee or Travel to Other Countries charge. This car hire surcharge will typically be in the range of €20 - €50 and applies for car hires you plan to drive internationally. This is charged by local car hire agencies to cover the cost of international toll stickers and licensing which may be required to drive your vehicle in a neighboring nation Some agencies in Polokwane may not permit international travel at all, while others may charge a very low fee. If you have questions call us and we can find ways to save you money on your Polokwane car hire.
---
Limited Mileage Vehicle Hire Fees
| | | |
| --- | --- | --- |
| $ | Always Disclosed by Auto Europe | Always Disclosed by Others |
If your Polokwane car hire agreement features a Limited Kilometers or Limited Miles clause, pay careful attention to the specifics. Some car hire agencies will charge you a €0.50 - €2 fee per additional mile or kilometer driven above and beyond the stated maximum. Most Auto Europe car hire options in Polokwane include unlimited mileage (which is clearly stated in our online booking engine), to allow you to drive as much as you want as you explore Polokwane.
---
Car Hire Fuel Policy Fees
| | | |
| --- | --- | --- |
| $$ | Always Disclosed by Auto Europe | Sometimes Disclosed by Others |
Most car hire agreements in Polokwane require you to fill your vehicle with fuel prior to dropping it off at the agency when your trip is over. These Full to Full policies can result in a fee, charged after the fact, if you do not fill your vehicle up with gas or diesel vuel prior to dropping it off at the end of your trip. Pay close attention to your car hire contract, as you can generally save a little money by filling your tank yourself instead of relying on the local agency to do it for you.
---
Car Hire Drop Surcharges in Polokwane
| | | |
| --- | --- | --- |
| $$$$ | Always Disclosed by Auto Europe | Sometimes Disclosed by Others |
Not everyone wants to hire a car for a round-trip itinerary. If you'd like to start your trip with a car hire in Polokwane and plan to end your vacation in another location, no problem! Auto Europe specialises in arranging this type of car hire. You should know, however, that the cost of transporting vehicles incurs a "Drop Fee" or "One Way" fee which you will be required to pay. The cost of this charge will vary depending upon your itinerary, but can be significant - especially if you're traveling across international borders. We know creative ways to reduce this cost, so contact a specialist by phone today for help with your one way car hire booking in Polokwane.
---
Local Taxes Related To Driving a Polokwane Vehicle Hire
| | | |
| --- | --- | --- |
| $ | Always Disclosed by Auto Europe | Rarely Disclosed by Others |
In many locations around the world, local governments require mandatory taxes be paid by car hire companies for the wear and tear from their vehicles on local infrastructure. You may see these charges listed on your final bill as Road Tax, Vehicle License Fee, Road Safety Fee, Environmental Fee or Eco Surcharge. Generally, if these fees are charged it's because local legislation requires it, and not because the car hire agency is trying to overcharge travelers. Generally these are not budget-busters, and you can expect to pay an extra €1 - €5 for each day of your car hire in Polokwane.
---
Frequently Asked Questions about Hiring a Car in Polokwane
Can I hire a car without a credit card in Polokwane?
Auto Europe understands that not all travellers have a credit card, so Auto Europe allows drivers to hire a car without having a credit card. To support travellers with no credit card, a number of our suppliers in Polokwane allow our clients to hire a car using a debit card. Feel open to contact us toll-free at 0800 983 468 with any questions.
Can I obtain car hire insurance through my credit card company?
For car hires in South Africa, third party insurance coverage is commonly offered from major credit card providers, including Visa, MasterCard, Discover and AMEX. Travellers must be aware that their coverage may differ depending on their individual credit card. Have one less thing to worry about and compare insurance plans for your upcoming vacation.
Can I book a one-way car hire in Polokwane?
Yes, one-way car hires are allowed in Polokwane and Auto Europe offers exceptional rates on this kind of travel. Make use of our secure booking engine to compare rates from different drop-off destinations. Contact one of our reservation specialists at 0800-983-468 with any questions or for assistance.
---
Our Car Hire Brand's Reputation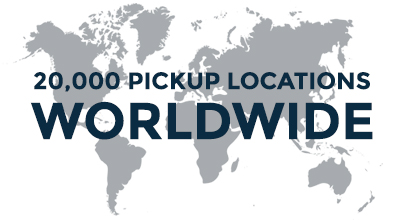 With a history of premium customer service which extends for more than sixty years, we can be your trusted source for car hires, vans, and Sport Utility Vehicles in Polokwane at a great rate. Our long-running partnerships with the most recognizable vehicle brands servicing every last corner of the globe is what truly makes us one-of-a-kind. Brands like Avis, Budget, Hertz, Enterprise, Thrifty, Europcar, Sixt, Dollar, and numerous others offer us major price-cuts due to the volume of cars we reserve with them each year. And because of this we can pass this special low pricing to our valued customers. In fact, you can typically reserve a Avis car hire with Auto Europe for a comparable price (or even better) than you can if you hire the same vehicle directly through that company.
For many years now, Auto Europe has been fortunate to celebrate a number of accolades and awards. To name a couple:
A Selection Of Recent Honours Earned by Auto Europe
Silver Award Winner - Ground Transportation, Luxury Car Collection (Travel Weekly)
Europe's Leading Chauffeur Company (World Travel Awards)
Humanitiarian Award of the Year (Travel Trade Magazine)
---
Additional Transportation Services in Polokwane
In South Africa, Auto Europe features a selection of alternative transportation options to compliment our wide-ranging fleet of standard auto hires. To better serve our clients, we are conscious that in some cases traditional auto hires might not exactly cater to the demands of your travel party. With possibilities such as luxury SUVs, motorhomes, spacious van hires and more, Auto Europe offers the ideally suited vehicle to cater to virtually any travel plan. From countryside road-trips to camping out in the mountains, allow us to assist you to arrive at your preferred vacation spot by car hire. Use our safe booking engine at the top of the page to compare rates and begin the next phase of setting up your vacation to South Africa.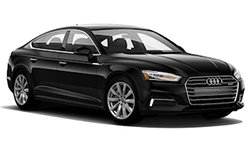 Luxury Car Hire Polokwane
- While using a luxury car hire in Polokwane, travellers can maximize their time in South Africa. When driving luxury models like Mercedes, Audi, Porsche, Maserati, and more, you can have a quality auto hire experience you won't be soon to forget about. Take a look at our rates and find the ideal vehicle for your vacation plans in South Africa!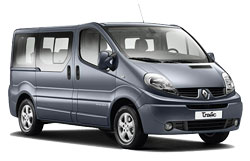 Van Hire Polokwane - In the event your traditional car hire doesn't have enough room for your travel party, start thinking about Auto Europe's great rates on van hires. From dependable family vans to spacious 9-12 passenger vans, we supply great rates on our complete fleet of vans for hire. Check our rates, capacities, detailed specs and even more to get the ideally suited van hire for your travel.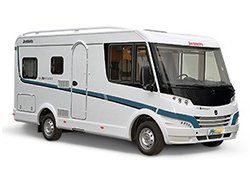 Polokwane Motorhome Hire
- Offering an alternative way to discover and journey through South Africa, motorhome hires are on the rise. In a motorhome, travellers can venture off of the beaten path and come to be completely immersed in everything South Africa has to offer. With many secure and accommodating destinations to camp, see for yourself why RV hires in South Africa are on the rise!