Car Hire Grahamstown
Do and see more of Grahamstown with a car hire from Auto Europe. Enjoy this beautiful university city from the comfort of your own car hire, enabling you to take it all in at your own pace. Use the tool at the top of the page and book your Grahamstown car hire today.
Sometimes clients have questions or concerns regarding their rental, but do not worry, Auto Europe has a staff of award winning customer support representatives who work day and night to ensure your South African car hire is one to remember. Reserve your Grahamstown car hire today!
Why You Should Book Your Car Hire in Grahamstown with Auto Europe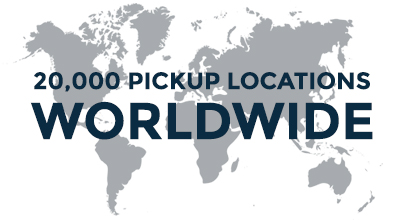 With our history of premium customer service which stretches across over 60 years, we can be your trusted source for car hire in Grahamstown at the best price, guaranteed. Our company's longstanding partnerships with the best car hire companies operating in every last part of the globe is one thing that truly makes us one of a kind. If you are curious about why our advertised rates are typically coming in under those found on other car hire websites, it is the product of the impressive number of vehicles we reserve with major brands like Hertz, Sixt, Budget, Enterprise, and Avis each year. These car hire companies offer us exclusive pricing -- unparalleled discounts we are able to pass on to you. You can't secure a better deal on a car hire anywhere else, and if you do ... just give our reservations department a call. If Auto Europe can confirm the better rate, we'll make you a better deal on that vehicle, guaranteed!
If you wish to see the actual daily rate of your Grahamstown car hire, search Auto Europe's exclusive inventory and discover transparent pricing which you will not find elsewhere. If you're fed up with the dubious pricing practices of the modern car hire sites and prefer crystal-clear, easy-to-understand pricing - you are far from the only one. To assist as you try to clarify the fees and surcharges commonly mandated for different car hire circumstances, we've put together this helpful overview. Here you'll find useful information about a couple of the most confusing car hire charges you might encounter when traveling in Grahamstown.
Our industry repeatedly celebrates Auto Europe for our emphasis on customer service. 3 of the awards we have accepted include:
Recent Auto Europe Awards
| | | |
| --- | --- | --- |
| Silver Award Winner - Ground Transportation, Luxury Car Collection (Travel Weekly) | Europe's Leading Car Hire Company (World Travel Awards) | Humanitiarian Award of the Year (Travel Trade Magazine) |
Which Variety of Car Hire is The Right Fit For Your Trip?
At Auto Europe we partner with the best local companies to offer you access to the lowest rates on the full inventory of vehicles for hire in Grahamstown. If you filter your search in Auto Europe's booking engine by vehicle group, then you will be able to rapidly discover the best vehicle for your trip.
Economy Car Hire Grahamstown
If you are looking to save money, or simply do not expect to have any long day-trips in your Grahamstown Car hire, you'll be wise to consider an economy sedan. These nimble vehicles are a joy to park and don't cost much to fuel.

Compact Car Hire Grahamstown
If you need some extra leg room, but you still desire a low-cost, fuel-efficient vehicle for your adventure in Grahamstown, consider a Compact vehicle. These popular models will typically offer twelve to fourteen ft of storage space for your luggage.

Mid-Size Car Hire Grahamstown
The ideal size car for many travelers visiting Grahamstown, a mid-size sedan will provide about 15 to 17 ft of storage in its trunk and also provides adequate seating. Most models provide adequate room for 3 to 4 average-sized pieces of luggage.

Full Size Car Hire Grahamstown
At between 15 and 25 miles to the gallon, the fuel efficiency on a family size four-door car is not fantastic, but if you want back-seat leg room and sufficient storage capacity for 4 medium-sized suitcases, then this is the model for your time in Grahamstown!

Luxury Car Hire Grahamstown
Auto Europe is proud to offer a wide selection of luxury car models, convertibles, and high-end sports cars for people who wish to upgrade their visit to Grahamstown. If you don't find the luxury vehicle you're seeking when conducting your online search, please contact our experienced reservation team and a member of our staff could be able to drive it to meet you at the airport from a nearby city.

SUV Hire Grahamstown
Ideal for long drives with a group or family, these large safe vehicles will offer more than enough room for packing luggage and equipment, and are quite pleasant to drive.
Hire Manual or Automatic Transmission in Grahamstown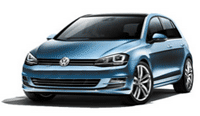 Don't fret if you cannot drive a manual-shift automobile. We make it incredibly simple to filter local vehicle inventory to view automatic transmission vehicles in Grahamstown. You may want to save money on your car hire in Grahamstown by arranging a manual transmission vehicle, however if you do not mind spending a little extra for an automatic transmission vehicle, then you will be happy to learn how it's easy to filter our available stock in your preferred destination for your ideal car hire with an automatic transmission. With only a single tap or click you can narrow your car hire search results to only display the transmission type you prefer for your car hire in Grahamstown. You can easily filter the results to only show automatic transmission car hires from your preferred local supplier like Sixt, Budget, or Hertz. It'll be straight-forward to finish your stick-shift or automatic transmission car hire reservation from here - just finalise your booking details, add some insurance coverage from Auto Europe for peace of mind, and book your car hire!
| | |
| --- | --- |
| | |
A Few Reasons to Opt For an Automatic Transmission Vehicle in Grahamstown

It's simple to operate so you are free to maintain focus on the road around you.
Automatic-transmission is usually common in high-end cars and SUVs so you will probbly be driving an excellent car.

Why You Should Choose a Standard Vehicle in Grahamstown

It can often cost less to hire a standard transmission van, SUV or car in many locations.
This transmission option will be standard on most vans, SUVs and cars, meaning that you will have more car hire options.
Standard transmission car hires are generally stocked by car hire agencies in any location where you need a car hire.
Learn About Car Hire Surcharges in Grahamstown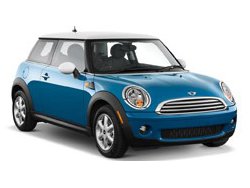 You aren't alone if you are searching a few travel sites to find the best price on your next car hire in Grahamstown. Prior to confirming your car hire, you should review all the facts. If a deal is too good to be believed, you can trust your instincts. Quite a few online car hire companies don't display mandatory industry taxes and fees which are legally required of everyone hiring a car in Grahamstown. You can be assured that these surcharges will be assessed locally when you check-in to get your vehicle, and the aggregate sum that you pay will likely be higher than an inclusive and transparent per-day cost on a site like Auto Europe.
If you wish to understand the actual price of your Grahamstown van, SUV or car hire, search Auto Europe and enjoy the clear, no-nonsense pricing which you won't find anywhere else. If you're fed up with the dubious pricing practices of the modern car hire industry and want straightforward, simple-to-understand rates ... you are not alone. The short overview we've written will offer useful facts about five of the most frustrating car hire taxes and surcharges other agencies might be hiding from you. Keep reading and you will learn about some of the industry add-on charges that bewilder and frustrate people who hope to reserve a car in Grahamstown.
VAT Taxes for Car Hires in Grahamstown
| | | |
| --- | --- | --- |
| $$ | Always Disclosed by Auto Europe | Sometimes Disclosed by Others |
Commonly called the VAT tax or Value Added Tax on your car hire contract, the cost of this tax can be 15-30% and it is standard European sales tax which varies slightly depending upon the Grahamstown you are hiring in. When you are analyzing your contract or quote, look for Including VAT, or Taxes Extra or Plus VAT to get a clear sense of whether this charge is included in your online car hire price in Grahamstown or if this is something you should expect to pay locally.
---
Required Local Taxes Related To Hiring a Car in Grahamstown
| | | |
| --- | --- | --- |
| $ | Always Disclosed by Auto Europe | Rarely Disclosed by Others |
In many locations around the world, local governments require mandatory taxes be paid by car hire companies for the wear and tear from their vehicles on local infrastructure. You may see these charges listed on your final bill as Road Tax, Vehicle License Fee, Road Safety Fee, Environmental Fee or Eco Surcharge. Generally, if these fees are charged it's because local legislation requires it, and not because the car hire agency is trying to overcharge travelers. Generally these are not budget-busters, and you can expect to pay an extra €1 - €5 for each day of your car hire in Grahamstown.
---
International Fees for Grahamstown Car Hire
| | | |
| --- | --- | --- |
| $$$ | Always Disclosed by Auto Europe | Sometimes Disclosed by Others |
Most car hire companies in Europe and around the world have to cover the cost of additional permitting if you plan to drive their vehicle across international borders. If your itinerary will take you into a neighboring nation while driving in Grahamstown, this cost may be passed on to you in the form of an international travel fee, often labeled as a Cross Border Fee or a Travel to Other Countries surcharge. This cost is generally not prohibitive (as long as you plan to return your vehicle in Grahamstown. Some local car hire companies may not allow you to drive their vehicles across international borders at all, but if they do you can expect to pay somewhere in the €20 - €50 range.
---
Administrative Fees as a Result of Grahamstown Car Hire Insurance Claims
| | | |
| --- | --- | --- |
| $$$ | Always Disclosed by Auto Europe | Rarely Disclosed by Others |
Often labeled as an Administration Fee, or Processing Fee, extra insurance charges are something you'll see after your car hire to cover the cost of paperwork related to a theft or damage claim on your vehicle. These fees are not related to the actual cost of insurance coverage for your vehicle, rather to cover the cost of resolving an insurance claim related to your booking. These fees will typically fall in the €30 - €50 range.
---
Driver Add-on Charges for Driving a Car Hire in Grahamstown
| | | |
| --- | --- | --- |
| $$$ | Always Disclosed by Auto Europe | Rarely Disclosed by Others |
Drivers who are young (usually under the age of 25) or older (typically 65 or older) may be asked to pay a Senior Driver Fee or Young Driver Surcharge at the counter when picking up their car hire in Grahamstown. Drivers in these age brackets tend to be considered higher risk, and some (but not all) local operators will charge a daily fee to rent to older or younger drivers. This fee varies depending upon the car hire agency you've booked with, but can be €5 per day, or more. Auto Europe may be able to compare your booking details between other local providers to help you find a vehicle with a lower (or no) additional driver fee to save you money. Call us if you'd like some help.