Car Hire Rustenburg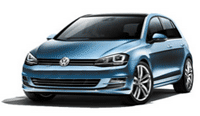 Located west of Johannesburg and Pretoria, Rustenburg is an increasingly popular location in South Africa's North West Province featuring much to do for all travellers. Settled in one of South Africa's most beautiful regions and along the Magaliesberg Mountains, there are several must visit attractions within the heart of the city and in the stunning surrounding landscape. When you pick-up a car hire in Rustenburg, you can make your way to popular attractions such as the Rustenburg Nature Reserve and the Akwaaba Predator Park - featuring a diverse array of wildlife and even opportunities for unique encounters with large cats such as lions, the Magaliesberg Mountain Range - for an exciting day of hiking and zip-lining, or you can simply explore the streets of the city at your own pace. Hiring a car for your trip to Rustenburg from Auto Europe is the perfect way to experience all of the sights and sounds Rustenburg and South Africa as a whole have to offer.
Use the booking engine at the top of the page to reserve your Rustenburg car hire today! Should you have a car hire question, or experience a bit of trouble along the way, be sure to contact our award winning customer support team. They are available day and night (24rs) for your convenience and specialise in ensuring our customers have a car hire experience that is second to none. Book your South Africa car hire today!
Book with Trusted Car Hire Suppliers in Rustenburg
Auto Europe works with reliable suppliers available on the market to be able to offer our clients with an excellent car hire experience. With over sixty years of experience in the auto hire business, we are able to offer fantastic rates on car hires in Rustenburg through our unique relationships with suppliers such as Avis and Budget at pick-up locations across the city. Whether you are looking for a standard auto hire, a luxury vehicle, or a 7-12 passenger van, Auto Europe can help make your trip to South Africa a reality with our fantastic rates and high quality service. Compare prices in our online booking engine from preferred auto hire suppliers in South Africa to determine the ideal vehicle for your travel party. Auto Europe is fully committed to customer satisfaction, so whichever of our partners you decide on in Rustenburg - you'll find us there every step of the way.
---
Rustenburg Surcharges Which You Should Have Questions About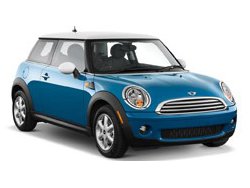 You might be browsing several different booking sites to secure the best deal on your auto hire in Rustenburg. Prior to arranging your next car, SUV or van hire, you ought to get all the facts. Quite a few low-cost car hire deals are not what they seem to be. Some unscrupulous agencies don't disclose mandatory costs to obscure the total cost of driving a vehicle in Rustenburg. You can be sure that these charges will be assessed locally in Rustenburg when you pick up your car, and the total sum owed will more than likely be higher than an inclusive per-day cost on a site like ours.
At Auto Europe we value our clients, and that is the reason our team makes every effort to display a transparent per-day price. Knowledgeable travelers would rather have clear, up-front pricing and won't be confused by bait-and-switch tactics. If you're exhausted by the car hire industry double-talk, this helpful guide from Auto Europe's car hire specialists may help you. The short overview which follows should help you get familiar with auto hire industry jargon and avoid getting tricked into overpaying for your Rustenburg vehicle hire.
International Travel Driving Costs for Rustenburg Vehicle Reservations
| | | |
| --- | --- | --- |
| $$$ | Always Disclosed by Auto Europe | Sometimes Disclosed by Others |
For about €20 - €50 in most locations you can drive your vehicle across international borders. This international travel fee (often referenced as a Cross Border Fee on your car hire contract) covers the permitting and tax cost of making sure your vehicle has all of the appropriate stickers to drive across borders (and come back). International one-way charges (where you pick up your car hire in Rustenburg and drop it off in a neighboring nation) will be significantly more, so if your itinerary allows you to return to Rustenburg to drop off your car hire you can save a significant amount of money.
---
Driver Costs for Driving a Car Hire in Rustenburg
| | | |
| --- | --- | --- |
| $$$ | Always Disclosed by Auto Europe | Rarely Disclosed by Others |
It may seem ridiculous to be charged a "driver fee" for a vehicle that you hire specifically to drive, but driver fees (often referenced as an Additional Driver Fee, Young Driver Surcharge, or Senior Driver Fee) apply an extra daily fee to the total cost of your car hire based on who will be driving the car. Many car hire companies charge a fee for drivers under the age of 25 or over the age of 65, and you can expect to pay extra if you plan to have more than one person driving your car hire in Rustenburg during your trip. These fees can be €5 all the way to €20 per day, depending upon the unique circumstances of your vehicle.
---
Auto Hire Fuel Policy Fees
| | | |
| --- | --- | --- |
| $$ | Always Disclosed by Auto Europe | Sometimes Disclosed by Others |
Pay careful attention to whether your car hire contract says Full to Full or Full to Empty for your fuel policy. The type of fuel policy you have will help you understand if you need to fill your vehicle with gas before dropping it off or not. If you are required to do so, do it to avoid charges which can be greater than the cost of filling the tank.
---
Point-to-Point Car Hire Surcharges in Rustenburg
| | | |
| --- | --- | --- |
| $$$$ | Always Disclosed by Auto Europe | Sometimes Disclosed by Others |
Not everyone wants to hire a car for a round-trip itinerary. If you'd like to start your trip with a car hire in Rustenburg and plan to end your vacation in another location, no problem! Auto Europe specializes in arranging this type of car hire. You should know, however, that the cost of transporting vehicles incurs a "Drop Fee" or "One Way" fee which you will be required to pay. The cost of this charge will vary depending upon your itinerary, but can be significant - especially if you're traveling across international borders. We know creative ways to reduce this cost, so contact a specialist by phone today for help with your one way car hire in Rustenburg.
---
Mandated Local Taxes Related To Hiring a Car in Rustenburg
| | | |
| --- | --- | --- |
| $ | Always Disclosed by Auto Europe | Rarely Disclosed by Others |
There are many names for local car hire taxes, including Road Tax, Vehicle License Fee, Environmental Fee or Eco Surcharge, Credit Card Processing Fee, or Road Safety Fee. The cost of these mandatory charges is usually low (€1 - €5 per day), and they are required by law for drivers in many locations around the world. Many online car hire services do not disclose these "hidden fees," so we make an effort to be up front and transparent about them so you know what you'll be paying for your car hire in Rustenburg before you depart on your trip.
---
Frequently Asked Questions about Hiring a Car in Rustenburg
Can I hire a car with unlimited mileage in Rustenburg?
Unrestricted mileage hires can be found in Rustenburg and are supplied through a number of dependable suppliers. Standard car hires are generally provided with this particular option, on the other hand, there will most likely be restrictions on vehicle groups including luxury hires and SUVs. Any kind of mileage restrictions can vary dependent upon your pick-up destination and car hire supplier.
Can I obtain car hire insurance through my credit card company?
Major credit card suppliers, such as Visa, MasterCard, Discover and AMEX, offer auto hire insurance policies that can be utilized as third party auto hire insurance policies in South Africa. Dependent upon which credit card company you choose, insurance protection will vary. Get hold of your credit card provider for more information on your plan in South Africa and discover the most suitable insurance policy for your trip.
Can I pick-up my car hire in Rustenburg and return in Cape Town?
In Rustenburg, Auto Europe delivers fantastic rates on one-way auto hires for travellers. Take advantage of our booking engine to check on numerous pick-up and drop-off destinations to discover a great rate for your travel plans. Feel free to ask for a cost-free quote for your one-way hire or get one step nearer to your trip and book right now!
---
Why Should You Make your Reservation with Us?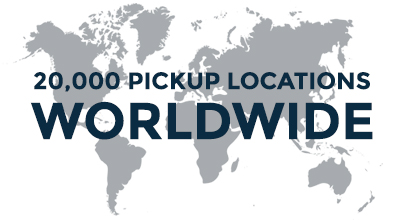 With a history of premium customer service that spans over six decades, we can be your trusted choice for car hires in Rustenburg at the best price, guaranteed. From the very beginning our leadership has forged vital working relationships with the globe's premiere car hire brands. If you're curious why our company's prices are usually less than those observed on competing sites, it is because of the impressive number of cars, vans, and SUVs we book with major car hire operators like Europcar, Sixt, Avis, and Budget each year. These car hire companies offer Auto Europe exclusive pricing as a result -- exclusive discounts we are glad to extend to you and others. You might be surprised to learn, but you can typically hire a car, SUV, van or sedan through us for the same price (or even better) than you can if you booked it directly through that company's website.
We're proud of the way we value our customers, and that's why our team makes every attempt to display a transparent rate. If you're fed up with the run-around and want straightforward, simple-to-grasp rates -- you are certainly not alone. To help you demystify the add-on charges, fees and local taxes which are frequently mandatory for many unique car hire cases, we've written this helpful overview. Read on and you'll learn about some of the most common surcharges and local taxes that bewilder and irritate people planning to reserve a sedan in Rustenburg.
Our company has spent more than 60 years earning a reputation as a car hire industry titan. We continue to receive appreciation for our amazing customer-first attitude, and what follows are a couple of the awards Auto Europe has recently accepted:
Our Company Recently Won These Great Accolades
Silver Award Winner - Ground Transportation, Worldwide Coverage (Travel Weekly)
Transportation Partner of the Year (Ensemble Travel Group)
Best Specialty Travel Supplier (Virtuoso)
---
Additional Transportation Services in Rustenburg
While Auto Europe is usually renowned for our fantastic rates on standard car hires, we offer additional transportation options to provide even more value for our customers. We know that for certain travel parties, a traditional auto hire may not fully fit your transportation needs - so, we are proud to go one step further for our clients. With choices that include luxury SUVs, motorhomes, family van hires and more, Auto Europe provides the ideal vehicle to accommodate nearly every travel plan. Regardless if you are traversing Rustenburg in a large group of people or are considering an off the path adventure throughout South Africa, Auto Europe is here to offer you the auto hire to get you there. Use our secure booking engine above to compare rates and get started on the next step of planning your trip to South Africa.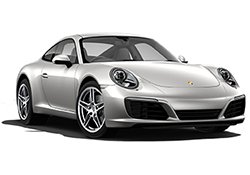 Luxury Car Hire Rustenburg
- Those searching for a sophisticated, comfortable and quality travel experience in South Africa need to look no further than a luxury car hire. With top styles from Mercedes, Audi, Porsche, Maserati, and others, compare rates to chose the optimal vehicle for your trip to South Africa. Begin checking rates and take the next step in planning your vacation today!
Van Hire Rustenburg - In case you are searching for a vehicle to accommodate your sizeable travel party, large/heavy luggage or anything in the middle - look no further than a van hire for your time in South Africa. From functional family vans to large 9-12 passenger vans, you can expect outstanding rates on our entire fleet of vans available for hire. Within our safe booking engine, compare rates, capacity, detailed specs and much more.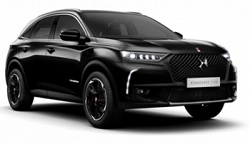 Car Leasing in Rustenburg
- Regarding travellers planning to hire a car for over 21 days, take a look at our short term lease program in Rustenburg. Regardless of how extended your holiday in South Africa is, our leasing program offers our clients with excellent value and versatile travel options. Further perks include zero extra charges for additional drivers, zero deductible car hire insurance, unrestricted mileage, and more - book and save!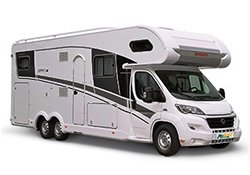 Rustenburg Motorhome Hire
- Providing a different way to visit and journey through South Africa, motorhome hires are on the rise. In a motorhome, travellers can go away from the beaten path and end up completely immersed in everything South Africa has to offer. With numerous reliable and accommodating sites to camp, see for yourself why RV hires in South Africa are as popular as ever!