Airport Car Hire Information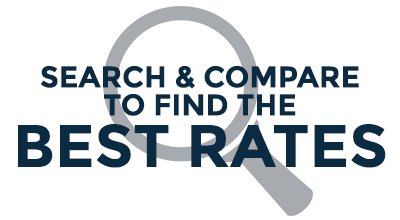 One of the most convenient places to pick-up and drop-off your car hire when traveling internationally, is to book an airport car hire. At Auto Europe we offer pick-up and drop-off locations at over 20,000 locations around the globe, including at most major airport terminals. Our experienced team of reservation specialists can help you find a great rate on your airport car hire.
Find the Best Airport Car Hire Rates
For over six decades Auto Europe has fostered one-of-a-kind partnerships with the best car hire companies operating in destinations around the globe. This includes major brands like Hertz, Enterprise, Sixt, and Europcar, and it also includes small local companies which only operate in certain cities and countries.
As one of the premier international car hire brokers, our high volume of bookings allows Auto Europe to secure exclusive pricing on airport rentals, pricing which we pass on to you so you can book the same car offered by a major brand with us, for less than if you booked with that company directly. On the off-chance that you are able to find a better price on the same vehicle somewhere else, bring it to us and we'll offer you a better deal.
When you rent your airport car hire with Auto Europe, you know you're getting the best deal, guaranteed!
Popular European Airport Car Hire Locations

While we can help you arrange car hire at any airport in Australia or around the world, some of our most popular destinations are found in Europe.
If you're looking for the best rate at a major European airport, consider one of these 10 popular airport destinations where we offer rental car service:
Auto Europe is a car hire broker, meaning that when you arrive at the airport after making your booking with us you will not see a sign for an Auto Europe desk.
When you rent a car for airport pickup with Auto Europe, you will see the local operator on your voucher, and you should proceed to their pick-up counter or car hire kiosk at the airport terminal when you arrive.
Is Arranging an Airport Car Rental the Best Choice?
Auto Europe has over 20,000 convenient car hire locations around the world, meaning that if you're traveling to a major city in Italy, France, Germany, Australia, or anywhere across the globe, there's a good chance that we can arrange pick-up for your rental vehicle at the airport.
It's important to be aware that pricing may be different depending upon where you pick-up your vehicle. In many locations around the globe, car hire operators charge an "on airport" fee which can raise the price of your rental. This surcharge reflects the cost of renting space in an airport parking garage or lot. Most travelers don't mind paying a little extra for the convenience of stepping off their plane and walking straight to their rental vehicle, but if you're on a tight budget, call us and we may be able to save you money by arranging pick-up downtown or at a hotel or train station that offers shuttle service.
For many travelers, the convenience of picking up and dropping off their rental vehicle right at the airport is worth the modest surcharge, and often this car hire airport fee is comparable to what it would cost to take a cab to a downtown location.
Another consideration you should make is what time you plan to arrive at the airport. Many downtown locations do not stay open as long as airport car rental pickup counters, and if you arrange a rental downtown, the last thing you want to do is to find the office closed upon arrival.
If you'd like to compare prices in all locations to see if airport car hire is significantly more expensive, or to find the lowest possible rate in a given city for your travel dates, search "All Locations" in your destination city, and then click "Map View" to narrow your search by looking at pricing and car models available from suppliers in different locations in your destination city.
If, however, you know that you want to save time and make your airport car hire check-in as smooth and efficient as possible, simply search for car hire rates at the airport terminal where you will be arriving, and we'll show you the best pricing and vehicles available to you.
Popular Airport Terminals Where We Book Car Hire

Here is a selection of airport terminals where our clients frequently arrange car hire in Europe and around the world.
Click on a link to learn more about the terminal, the location of the airport car hire check-in counters at your airport, and you can also read about the amenities and services available to you when you arrive at your destination.
If you don't see your preferred airport on this list, call us for assistance or search inventory by typing the name of your airport in the car hire booking engine at the top of this page.