Car Hire Australia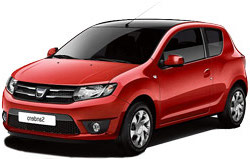 Hire a car in Australia with Auto Europe to enjoy the flexibility and liberty of a car hire while exploring a diverse and enchanting landscape at your own pace. With semi-arid deserts, pristine beaches, tropical rainforests and the mountains of the Great Dividing Range, you are sure to find an ideal area for your holiday. Plan a relaxing getaway to enjoy one of Perth's 19 white sandy beaches by driving along the West Coast Highway or experience Outback daily life in one of the outback stations in Western Australia.
Travelling in Australia with Your Car Hire
With Auto Europe's large fleet selection, your car hire can coincide with your holiday, whether you request a sedan, 4WD, estate, or people carrier. Australia will cater to every visitor whether you are seeking an escape from the daily grind to the thousands of beaches in Australia, or are more interested in the active night life of Sydney. You will not want to miss an opportunity to explore Australia's Barossa Valley near Adelaide to sample the locally produced wines. Mount Hotham, a skier's dream, is within striking distance of Melbourne when your holiday includes a car hire from Auto Europe.
Hire a Car in Australia with Auto Europe
Hiring a car with Auto Europe in Australia has never been easier. Pick-up and drop-off locations can be found at every major airport location and city across the country means you can book your car hire in confidence. With our price match guarantee, you will always find the lowest rate along with the highest level of customer service from Auto Europe. For more information, please contact us.