Car Hire in Dandenong, Australia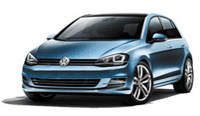 This suburb of Melbourne, Australia, is nestled at the foothills of the Dandenong Ranges and bordered by the Dandeong Creek. There are several scenic drives throughout the area, as well as surrounding small towns to visit and plenty of day trip excursions to take part in. All making hiring a car while on holiday a complete necessity. Start your trip by driving to Healesville Sanctuary, a conservation organization providing recovery programs for threatened species. This route will not only take you to the sanctuary but will also take you through the famous Yarra Valley wine region, which is known for its expanses of lush forest and notably beautiful scenery. Auto Europe's price match guarantee, unbeatable customer service, and large car hire selection make planning your trip to Dandenong both hassle free and affordable.
Exploring Dandenong with Your Car Hire
Retreat from the bustling activity of Melbourne and take your car hire to the Dandenong Ranges National Park to experience panoramic mountain views and a slower pace of life. A popular place to visit while in the area is William Ricketts Sanctuary, a moving collection of clay sculptures of Aborigional figures that are set among walking trails and fern trees. Dine at one of Dandenong's eateries and see first hand how local chefs have successfully mixed one part modern cooking style with traditional Australian recipes. This region makes for the perfect romantic getaway, so don't forget to spend some time discovering quaint villages, local boutiques, and beautiful botanical gardens.
How to Hire a Car in Dandenong with Auto Europe
Top notch customer service and unbeatable rates are important to us here at Auto Europe, and we strive to exceed your expectations and help make planning your Australia holiday hassle free. We look forward to assisting you in the booking process. To make your reservation, contact one of our agents directly by calling us toll free at 0800-983-468, or book online.