Car Hire in Launceston, Australia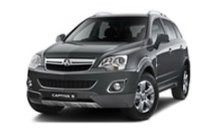 Launceston is the second largest city in Tasmania and the central hub of the northern region. It is also one of Australia's oldest cities and is home to many historic landmarks, such as the Queen Victoria Museum and Art Gallery. By hiring a car with Auto Europe you are providing yourself with one of the most important resources while on holiday, time! Take in the sights at your own pace and explore the surrounding mountains set in wide river valleys that are collectively known as The Garden City. Auto Europe offers several pick up locations and an extensive car hire fleet, making your booking experience hassle free.
Exploring Launceston with Your Car Hire
Follow the Tamar Valley Wine Route in your car hire and sample some of Tasmania's finest cool-climate wines. In your travels you can also visit Narawntapu National Park, which is known for its abundance of wildlife. Rock climbing enthusiasts will enjoy the steep, rugged cliffs of Cataract Gorge. For those not as daring, there is a chairlift that allows everyone the chance to appreciate the panoramic views. Unwind by sampling some fine ale while on a tour of the Boags Brewery and finish the day with a relaxing dinner at one of the many acclaimed restaurants in Australia.
How to Hire a Car in Launceston with Auto Europe
If you're searching for unbeatable rates and excellent customer service, hire a car in Launceston, Australia with Auto Europe. Our price match department ensures that you are provided with the best possible deal and are completely satisfied with your booking experience. Make your reservation online or contact one of our knowledgeable car hire agents toll free at 0800 990 440.