Car Hire in Coolangatta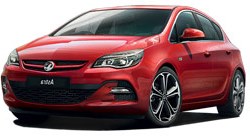 Named for the schooner which was wrecked off the coast in 1846, Coolangatta is Queensland's most southerly coastal village. Considered to be the gateway to the Gold Coast and Northern New South Wales, this charming community is a faultless location to enjoy a pleasant and pensive holiday. Wherever your travelling affections may lie, hiring a car with Auto Europe makes travelling in Coolangatta easy and economical.
Discovering Coolangatta with Your Car Hire
The beaches of Coolangatta boast some of the Gold Coast's most picturesque scenery as well as some of the best surfing conditions. Only a short drive away from several of Australia's shopping centers, golf courses and theme parks, having a car hire in Coolangatta will provide you with the opportunity to partake in countless activities and behold the breathtaking views of subtropical rainforests and vast, expanding coastline. Wildlife is abundant here and is just waiting to be seen at the Currumbin Bird Sanctuary & Zoo and the Springbrook National Park. Whether you're looking to catch a thrill skydiving or are just content wading in the pristine waters of Greenmount Beach or Rainbow Bay, Coolangatta has something for everyone. Auto Europe's many pick up locations and a fully stocked car hire fleet ensure your car hire will be stress free and simple.
Hire a Car in Coolangatta with Auto Europe
When it comes to car hire in Australia, our top notch customer service makes Auto Europe tough to beat. To hire a car for your Australian holiday, you can view our car hire FAQ or speak with one of our knowledgeable agents 24/7 at 0800 983 468.