Tips for Traveling to Europe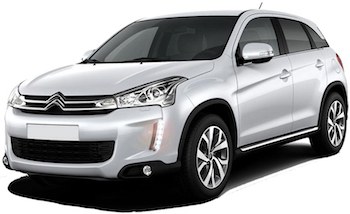 Traveling abroad can be a great adventure, but to help you get the most out of your next holiday we've prepared what we feel are the most useful tips and tricks for traveling throughout Europe available on the web.
At Auto Europe, our goal is to make your entire travel experience (from the time you step off the aeroplane and hire your car, to your return voyage) as stress-free and enjoyable as possible. Whether you're looking to know when to tip in Europe, prefer detailed guides about vehicle hire fees and CDW insurances, useful articles, travel taxes and fees, or how-tos... our informative knowledge center is designed to help you make the most of your trip.
Whether you're looking for information on the best time to visit Europe, tips on the best places to visit in Paris, France, or information on visiting the UNESCO world heritage sites, we're here to help.
Of course, we're eager to answer questions specific to car hires (since that's our specialty), but you'll also find useful tools and tips for traveling to Europe. Need to know about supplemental rental insurance in Italy, the driving age in Germany, or taking your luxury vehicle across international borders? We have the answers you're searching for, and more.
If you have questions about your vehicle hire or are looking for more great tips for traveling, don't hesitate to call us any time of the day or night at 0800-983-468. Our friendly, professional reservation agents are there to provide you with 24/7 support, both at home and abroad.