Specialty Vehicle Hire & Transportation
With over 60 years as a world travel industry leader, Auto Europe has established a strong reputation for superior quality service, and unbeatable prices on car hires throughout the world. But it doesn't stop there. Auto Europe also provides a variety of specialty vehicle hires in Europe and elsewhere in the world. Whether you are in search of a motorhome hire for a camping vacation in Australia, or a private chauffeur for a dinner outing in France, Auto Europe can get you set up in a snap.

To learn more about the variety of specialty transportation options offered by Auto Europe, click any of the links below: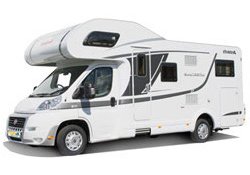 Embark on a journey unlike any other, and experience the true freedom of the open road, when you reserve a RV or motorhome hire from Auto Europe. Our long-standing partnership with PriceCoach affords all of our client's access to a variety of specialty and recreational vehicles, all at the lowest prices around. Book a motorhome hire for a road trip through Europe, North America, Australia, or New Zealand, and experience the many joys of touring with all the most modern amenities right at your fingertips.

Perfect for those traveling with the whole family in tow, a motorhome or RV hire from Auto Europe allows you to forgo expensive hotel rooms and overpriced restaurants, in favor of fresh air and the great outdoors. No other form of transportation affords you all the benefits of camping and enjoying nature, while also providing you with a host of creature comforts and enhanced exploratory potential.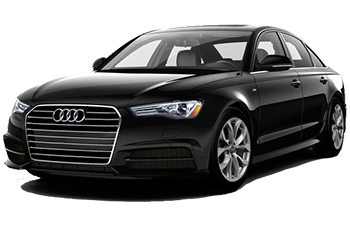 While some prefer to hire a car during their vacation abroad, instead, step into a world of luxury and reserve a private chauffeur service from Auto Europe. Imagine the how relaxing your vacation can be when all the driving and navigation is taken care of for you—all you have to do is sit back and enjoy the sites. Auto Europe's chauffeur service affords you an experienced private driver with local knowledge to help guide you to the best tourist attractions, scenic vistas, and local haunts.

Why waste time during your vacation tirelessly navigating unknown international roadways, when you can offload that unnecessary stress and rely on a local expert to guide you to your favorite destinations? And thanks to Auto Europe's unique supplier relationships, you can have confidence knowing that you're getting the best price. Every time.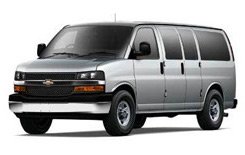 Never again worry about missing your car hire pickup time, because thanks to Auto Europe's airport transfer service you can have a private drive waiting to take you to your hotel as soon as you step off the plane. Imagine the convenience. Our professional drivers offer you the ultimate sense of relaxation and peace of mind, as you are shuttled to and from the airport with ease, never once having to worry about navigating unknown international roads and highways. Arrange an airport transfer with Auto Europe, and enjoy the most stress-free arrival and departure you've ever experienced--guaranteed to be the most competitively priced service in the industry.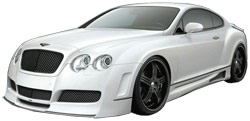 Are you looking for a car hire for a special occasion, business event, or engaging driving experience? Then you've come to the right place--Auto Europe's vast fleet of luxury hire cars are sure to provide you a once-in-a-lifetime vacation experience. Whether you prefer the subtle refinements of a Mercedes Benz or the brash intensity of a Ferrari, Auto Europe can get you the perfect hire car. Navigate the endless curves of Italy's Amalfi coastline in a pristine Porsche 911, darting through the narrow straights with ease, or pull up to your London dinner reservations in ultimate luxury, valet parking a Rolls Royce Phantom. Whatever your luxury car dreams may be, trust that Auto Europe can make it happen for you at the lowest price in the industry--guaranteed.