Car Hire in Munich, Germany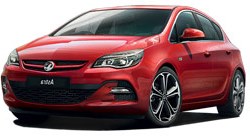 Located in Bavaria, Munich boasts many sights and experiences to be seen and had, but is also the perfect jumping off spot for those with the desire to explore Eastern Europe. Easily tour southern Germany in your rental car or traverse into Austria, the Czech Republic, even Hungary and Slovakia are within reach from this strategic city. Be sure to advise your Auto Europe reservation agent if you have such plans as we designate an entire fleet for those planning to travel east. With many pick up locations, we guarantee your rental experience will be easy and economical.

Traveling in Munich with a Rental Car
For beer aficionados, the best time to visit this spectacular city is late September into October! The sixteen day festival known as Oktoberfest attracts over six million people every year, and the crowds are well worth it. If you are lucky enough to make it to Munich for this celebration then you must eat the traditional fare served at mealtimes; be sure to get your fill of sausage and sauerkraut. You could easily spend two days just walking around the Marienplatz (city center), shopping and dining while observing the stunning architecture. If you've had your fill of Munich and want to head out, take a ride to Garmisch, regarded as an epicenter for outdoor activities. From skiing to hiking, this phenomenal city stands out with its natural beauty. If you around for the New Year, attend the World Cup Ski Jump which is held there every January 1st.

Rent a Car in Munich with Auto Europe
For the most competitive prices and best service, rely on Auto Europe for your car hire in Munich. We strive to ensure every aspect of your car rental will be stress free and inexpensive! You can contact us for more information or view our car rental FAQ.