Car Hire Leipzig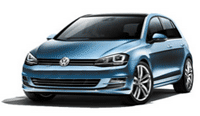 Auto Europe has worked for the past 60+ years to provide customers with the best car hire options for their journeys. By partnering with industry leading car hire suppliers, Auto Europe is able to provide pick-up and drop-off locations throughout Germany, including Leipzig. This city located in in the eastern German state of Saxony is full of history and beauty just waiting to be explored. With a car hire from Auto Europe, you will be able to experience all of the sights and sounds this wondrous city, where modern disposition meets Gothic structures.
Use the Booking Engine at the top of the page to reserve your Leipzig car hire today! should you have any questions or concerns, please contact our award winning customer support team. They are available 24/7 to ensure all of your car hire needs are thoroughly addressed. Book your Germany car hire today from Auto Europe and save!
Car Hire Types You Might Choose with Us
If you are thinking about what options will be available to you when reserving a car in Leipzig? Below is a list of the most popular car classes you might want to consider, and why each option could be perfect for your vacation.
Economy Car Hire
These driver-friendly, cost-effective coupes are affordable to hire and no trouble to park. The best option for travelers looking for a sedan for driving in heavy traffic, you will enjoy between 30 and 35 MPG or even better with most of our available economy vehicles.

Compact Car Hire
Able to handily stow 3 small or mid-sized pieces of luggage, many compact cars will be a good selection for travelers that want more space than an economy-class sedan will offer.

Mid-Size Vehicles Car Hire
A surplus of travel bags and passengers are no issue for a mid-size car, which we consider to be the ideal option for most travelers that may not want to spend more for a larger vehicle like an SUV, Van, or Luxury Car.

Full Size Car Hire
Offering between 15 and 25 mpg, the fuel efficiency on a family size 4-door sedan is not that great, but if you desire rear seat leg room and enough trunk storage space for four rolling suitcases, a full-size sedan is probably right for your time in Leipzig!

Luxury Car Hire
We are known to specialise in high-end luxury vehicles for discerning travelers who wish to enhance their driving experience. Auto Europe offers a range of vehicles including Mercedes, Audi, BMW, Land Rover, and even brands like Aston Martin, you'll be floored by our impressive selection of luxury-brand cars for hire.

SUV Car Hire
Big, secure, and powerful. A mid-size or large SUV will usually come with 4x4 drive, and may come equipped with a roof rack and/or wheels that will easily handle tough roadways. These more expensive vehicles are the perfect choice for folks traveling with a lot of luggage and equipment.
Why Hire a Car With Us?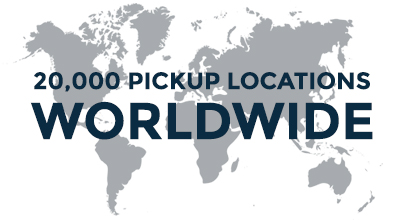 If you value treatment and great deals, then our company ought to be your choice for your next Leipzig car hire. Auto Europe's longstanding relationships with the best-rated car hire companies operating in every last corner of the globe is one of the things which truly makes us unique. Brands like Avis, Budget, Hertz, Thrifty, Enterprise, Sixt, Europcar, Dollar, and numerous others give us large price-cuts due to the volume of vehicles we book with them each year. And because of this we are able to pass this one-of-a-kind low pricing to our important customers. This is the reason Auto Europe's prices are usually comparable to or even better than you might receive when reserving a SUV, car or van directly with one of these major car hire agencies or with another online car hire broker.
If you wish to see the actual daily rate of your Leipzig car hire, search Auto Europe's impressive inventory and discover transparent pricing which you will not find elsewhere. If you're tired of the run-around and want clear, simple-to-grasp rates - you are not the only one. If you're fed up with the car hire industry double-talk, this short guide from Auto Europe's travel experts could be welcome. Here you will find useful facts about some of the most prevalent car hire taxes and local fees which you could encounter when touring Leipzig.
As an industry leader with a 60+ year track-record of client satisfaction, Auto Europe has been proud to earn numerous accolades. To list a few:
Auto Europe Recently Won the Following Accolades
Silver Award Winner - Best International Car Rental Company (Travvy Awards)
Car Rental Agencies - Second Place (Travel and Leisure World's Best Awards)
Humanitarian Award of the Year (Travel Trade Magazine)
All About Auto Hire Fees within Leipzig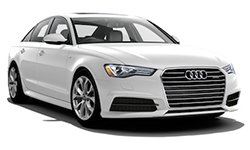 You certainly are not alone if you have been browsing several car hire websites to find the best rate on your next auto hire in Leipzig. Hold up - there are an assortment of car hire industry charges and fees which could not be included in every quoted price. Certain of the major car hire booking websites will often conceal these legally mandated fees to dupe you into booking your car with them. You should be assured that these costs will be assessed locally in Leipzig when you check-in to get your vehicle, and the aggregate sum that you pay will probably be more expensive than an inclusive and transparent per-day cost on a site like this one.
We make a significant effort to show an inclusive, no-strings-attached rate to our valued customers. If you are fed up with the run-around and prefer straightforward, simple-to-grasp prices - you are certainly not the only one. The concise guide we've written will give you some insight about 5 of the most frequently encountered fees and costs our competitors may be concealing from you. Keep reading and you'll learn about some of the most common fees that confuse and frustrate people who hope to hire an SUV, van, or car in Leipzig.
Office Costs for Auto Hire in Leipzig
| | | |
| --- | --- | --- |
| $$ | Always Disclosed by Auto Europe | Rarely Disclosed by Others |
Referred to on car hire contracts as Airport Surcharge, Rail Station Surcharge, Premium Location Surcharge, Parking Fees, Out of Hours Fees, or Late Return Fees, you should be aware that surcharges associated with your pick-up location are common in the industry. In essence this is a convenience fee charged by local operators. Companies have to pay for parking space on airport grounds, so travelers often pay a fee to account for this expense by the local agency. The amount of the fee can vary, but it's typically similar to the cost of hiring a taxi to a downtown location in Leipzig where the location surcharge wouldn't apply. Pay special attention to the hours of the office where you'll pick-up and drop-off your car to avoid out of hours or late return fees.
---
Limited vs. Unlimited Mileage Fees
| | | |
| --- | --- | --- |
| $ | Always Disclosed by Auto Europe | Always Disclosed by Others |
Often listed as Limited Kilometers or Limited Miles, this fee can be significant depending upon how far you drive over the limit specified on your contract. The fee can be €0.50 - €2 per additional kilometer that you drive. Most Auto Europe car hires come with unlimited mileage, but if you aren't sure, you can call our team of reservation agents to discuss your Leipzig car hire contract.
---
Auto Hire Petrol Policy Charges and Fees
| | | |
| --- | --- | --- |
| $$ | Always Disclosed by Auto Europe | Sometimes Disclosed by Others |
Most car hire agreements in Leipzig require you to fill your vehicle with fuel prior to dropping it off at the agency when your trip is over. These Full to Full policies can result in a fee, charged after the fact, if you do not fill your vehicle up with gas or diesel fuel prior to dropping it off at the end of your trip. Pay close attention to your car hire contract, as you can generally save a little money by filling your tank yourself instead of relying on the local agency to do it for you.
---
Car Hire Drop Fees in Leipzig
| | | |
| --- | --- | --- |
| $$$$ | Always Disclosed by Auto Europe | Sometimes Disclosed by Others |
Not everyone wants to hire a car for a round-trip itinerary. If you'd like to start your trip with a car hire in Leipzig and plan to end your vacation in another location, no problem! Auto Europe specialises in arranging this type of rental. You should know, however, that the cost of transporting vehicles incurs a "Drop Fee" or "One Way" fee which you will be required to pay. The cost of this charge will vary depending upon your itinerary, but can be significant - especially if you're traveling across international borders. We know creative ways to reduce this cost, so contact a specialist by phone today for help with your one way hire in Leipzig.
---
Add-On Car Hire Expenses Related to Vehicle Equipment in Leipzig
| | | |
| --- | --- | --- |
| $$ | Always Disclosed by Auto Europe | Always Disclosed by Others |
Typically referred to as an Administration Fee or a Processing Fee, this moderate additional charge which is usually in the range of €30 - €50 are charges for additional equipment like GPS units, child seats, snow chains, ski racks, portable WiFi devices in your vehicle, etc. The exact extras will depend upon your unique vehicle hire, and will usually be charged at the counter when you pick-up your vehicle. Unless your online quote states they are included, you can expect to pay for any extra equipment when you pick up your vehicle.
Automatic Transmission Car Hire Options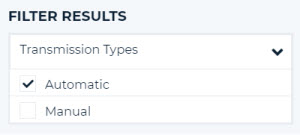 Travelers who never learned how to drive a stick shift, or would like to enjoy the smooth and seamless feeling that comes with driving an automatic car hire, will be pleased to learn that this transmission option could be available to you in Leipzig. You're able to save some cash on your vehicle in Leipzig by hiring a standard transmission car, van, or SUV, however if you won't mind spending a bit more for a guaranteed automatic hire, then you will be happy to learn how it's not difficult to browse our inventory for the perfect automatic-shift vehicle. With only one tap or click you are able to toggle your search results to display only the transmission type you favour for your vehicle hire in Leipzig. If you'd prefer, we make it easy for you to refine your results to show only cars from certain brands, so you are able to choose from automatic vehicles from the local supplier with the most positive customer reviews. Once you've chosen the perfect manual transmission or automatic car hire in Leipzig, finalise the particulars of your booking, review the coverage choices offered, and then finalise your car hire booking in seconds.
Why Choose a Standard Car Hire in Leipzig
It can often cost less to arrange a stick-shift transmission car or SUV in the majority of locations.
This shifting package is typically standard on many cars, vans, and SUVs, meaning that you will typically have more car hires to compare.
Manual car hire are usually available in any locale where you'll be travelling.
Perks of Automatic Car Hire in Leipzig
You will be able to pay attention to the traffic as you drive in a new environment.
You can drive an above-average car -- in a high percentage of places, an automatic transmission is something which is included on the best cars available to book.