Car Hire in Germany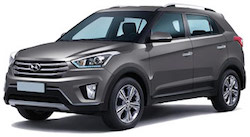 Hire a car in Germany with Auto Europe and experience firsthand the exhilaration of the Autobahn. Connecting most regions of Germany, the Autobahn will allow holidays both long and short to properly enjoy the lush, verdent Black Forest and the spas of Baden-Baden; first-class skiing in the majestic Alps of the south; and the different cultures in the many towns and villages that pepper the countryside. Drive though the capitol of Berlin to relive the history of the Berlin Wall and tour former East Berlin, stopping at the Haus am Checkpoint Charlie for a glimpse of German life during the Cold War. Drive south into Bavaria during Oktoberfest and taste over one thousand different types of beer made available, some of which have reportedly been brewed in this region for over a thousand years.
Your car hire with Auto Europe will give you the freedom to explore Germany at your own pace. Stick to the second largest city of Hamburg to see the Cathedral of Cologne and Gothic architecture at its finest or retrace the origins of the Beatles along the Reeperbahn and the former sites of the Indra and the Star-Club night clubs. In Stuttgart, visit the cradle of the automobile to see the headquarters of Porsche and Mercedes-Benz and see examples of Auto Europe's large fleet selection for your next car hire in Germany. In nearby Munich, visit the Deutsches Museum for exciting exhibitions in one of the largest science museums in the world or shop the Viktualienmarkt for a variety of fish, poultry, fruits; as well as flowers, spices, and baked goods. Munich's night life is unmatched with a thriving and diverse array of downtown establishments that cater to any lifestyle. With a car hire, all of Germany is accessible for your holiday.
Auto Europe makes hiring a car in Germany easy and affordable with our high level of customer service and price match guarantee. Convenient downtown, rail station and airport locations throughout Germany are available for your car hire pick up. Book your car hire online, or please contact us for more information.
Popular Transportation Terminals with Car Hire Services in Germany
Auto Europe partners with industry leading suppliers to ensure customers have the ability to hire a car from all major transportation centres throughout Germany. Reserve your car today by utilizing the booking tool at the top of the page and experience the freedom of driving throughout the German countryside during your trip.
Book with Trusted Car Hire Suppliers in Germany
To be able to offer our clients with a positive auto hire experience, Auto Europe has partnered with dependable suppliers in the industry. With more than six decades of experience in the car hire business, we are able to offer exceptional rates on car hires in Germany through our unique relationships with suppliers such as Avis, Europcar, Hertz and Buchbinder at pick-up locations across the country. Our wide-ranging fleet of vehicles is prepared to cater to nearly any travel party, from compact cars to luxury hires and spacious vans - Auto Europe has your ideal vehicle. Compare rates in our online booking engine from preferred car hire suppliers in Germany to find the ideal vehicle for your travel party. We are dedicated to providing our customers with a satisfying auto hire experience - so, let us take the hassle away from your travel once you book with Auto Europe.
---
Frequently Asked Questions about Hiring a Car in Germany
Can I hire a car without a credit card in Germany?
Travellers trying to hire a car without using a credit card are in luck as Auto Europe presents our clients with other payment choices. To cater to travellers who do not have a credit card, a multitude of our suppliers in Germany permit our clients to hire a car utilizing a debit card. Feel free to reach us anytime at 0800 983 468 with all questions or concerns.
Can I use third party insurance for my car hire in Germany?
In Germany, third party insurance policies are available from credit card companies like Visa, MasterCard, Discover and AMEX. Know that insurance policies may vary amongst particular credit card providers and certain types of cards. To help make the most suitable choice for your travel party, look into readily available third party insurance policies from your credit card company.
Why book a car hire in Germany with Auto Europe?
Whenever you are travelling in Germany, Auto Europe supplies wonderful rates on auto hires and much more for our clients. We have been happy to offer more than 20,000 pick-up destinations around the world and have established one-of-a-kind relationships with trusted suppliers. Featuring fantastic rates and 24/7 live consumer support, look to Auto Europe for your auto hire in Germany.
---
Additional Transportation Services in Germany
While Auto Europe is usually renowned for our terrific rates on conventional car hires, we supply additional transportation options to offer even further value for our clients. To better serve our clients, we are mindful that in some instances standard auto hires may not exactly cater to the needs of your travel party. To fulfill the demands of virtually any travel plan, we provide specialty hire options like luxury sedans, spacious vans and even motorhomes. Regardless if you are considering a lengthy road-trip or would just like a premium motor vehicle experience, Auto Europe is here to make sure you are comfortable while in the driver's seat. Assess prices in our risk-free booking engine and discover the ideal auto hire for your future adventure.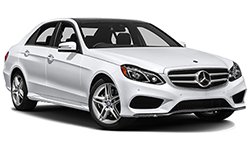 Luxury Car Hire Germany
- Those searching for a sophisticated, convenient and high quality travel experience in Germany should look no further than a luxury car hire. When driving luxury models like Mercedes, Audi, Porsche, Maserati, and more, you can have a quality auto hire experience you won't be soon to forget about. Take a look at our rates and find the ideal vehicle for your vacation plans in Germany!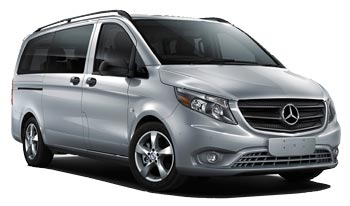 Van Hire Germany - In the event your traditional car hire doesn't have enough room for your travel party, start thinking about Auto Europe's great rates on van hires. From dependable family vans to spacious 9-12 passenger vans, we supply great rates on our complete fleet of vans for hire. Check our rates, capacities, detailed specs and even more to get the ideally suited van hire for your travel.

Car Leasing in Germany
- If you intend on hiring a car for over 21 days in Germany, consider our special short term leasing options in Germany. With multiple leasing options, don't let a long stay in Germany put you off from taking into consideration an auto hire on your trip. With enticing special benefits including zero mileage restrictions, zero excess auto hire insurance coverage and certainly no additional drivers fees - lease a car in Germany with Auto Europe!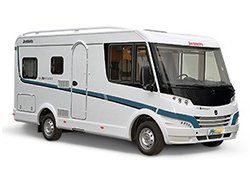 Germany Motorhome Hire
- Presenting a unique way to discover and travel throughout Germany, motorhome hires are rising in popularity. Your holiday dreams have no restrictions when in the driver's seat of a RV hire. This more popular than ever mode of transportation enables travellers to immerse themselves in Germany and confidently stay at several sites.