Car Hire Lindau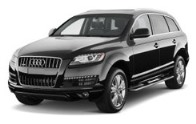 Located on an Island in Bavaria, Lindau stands as a beautiful city atop Lake Constance (Bodensee). Do and see more of the sights and sounds with a car hire from Auto Europe. We offer the best car hire selections for your trip across Germany, inlcuding Lindau. Use the Booking Engine at the top of the page to reserve your Lindau car hire today!
Should the need arise, please contact our award winning customer support team at 0800-983-468. They are stadning by 24/7 to ensure that your Lindau car hire is convenient and hassle free. Reserve your Germany car hire now!
Lindau Car Hire Charges Explained
It wouldn't surprise us to discover that you have searched more than one website to compare pricing on Lindau auto hire. But before you book it's a good idea to be aware of the numerous fees and surcharges which may not be displayed in your vehicle hire quote. Several of the major online booking companies will often leave out these required charges to trick you into reserving your vehicle with them. You'll be required to pay these costs locally, and ultimately may pay more than the inclusive rate offered on our website.
At Auto Europe we value our clients, and that's why we make every effort to display a transparent price. If you're tired of the run-around and want clear, simple-to-understand prices -- you aren't alone. To assist as you clarify the add-on charges, fees and local taxes commonly mandated for different car hire circumstances, we have written this helpful overview. Here you'll see clear facts about a couple of the most prevalent car hire charges you could be concerned with when touring Lindau.
VAT Taxes Associated with car hires in Lindau
| | | |
| --- | --- | --- |
| $$ | Always Disclosed by Auto Europe | Sometimes Disclosed by Others |
Most European countries charge international travelers a VAT Tax (or Value Added Tax) on all goods and services. You are responsible for paying this charge (which tends to fall in the 15-30% range depending upon the country you are touring). Some online car hire companies will not include this mandatory tax in their quoted price to try to make their rates appear lower. If you see "Plus VAT" or "Taxes Extra" in the car hire contract you can assume that you'll be required to pay this tax locally when you pick up your car hire in Lindau. Be sure you budget accordingly, or contact Auto Europe to see if we can beat the price.
---
Local Taxes for Driving a Lindau Hire
| | | |
| --- | --- | --- |
| $ | Always Disclosed by Auto Europe | Rarely Disclosed by Others |
In many locations around the world, local governments require mandatory taxes be paid by car hire companies for the wear and tear from their vehicles on local infrastructure. You may see these charges listed on your final bill as Road Tax, Vehicle License Fee, Road Safety Fee, Environmental Fee or Eco Surcharge. Generally, if these fees are charged it's because local legislation requires it, and not because the car hire agency is trying to overcharge travelers. Generally these are not budget-busters, and you can expect to pay an extra €1 - €5 for each day of your reservation in Lindau.
---
International Travel Driving Costs for Lindau car hires
| | | |
| --- | --- | --- |
| $$$ | Always Disclosed by Auto Europe | Sometimes Disclosed by Others |
You will see these charges on your contract as a Cross Border Fee or Travel to Other Countries charge. This car hire surcharge will typically be in the range of €20 - €50 and applies for car hires you plan to drive internationally. This is charged by local car hire agencies to cover the cost of international toll stickers and licensing which may be required to drive your vehicle in a neighboring nation Some agencies in Lindau may not permit international travel at all, while others may charge a very low fee. If you have questions call us and we can find ways to save you money on your Lindau car hire.
---
car hire Petrol Policy Charges and Fees
| | | |
| --- | --- | --- |
| $$ | Always Disclosed by Auto Europe | Sometimes Disclosed by Others |
Most car hire agreements in Lindau require you to fill your vehicle with fuel prior to dropping it off at the agency when your trip is over. These Full to Full policies can result in a fee, charged after the fact, if you do not fill your vehicle up with gas or diesel vuel prior to dropping it off at the end of your trip. Pay close attention to your car hire contract, as you can generally save a little money by filling your tank yourself instead of relying on the local agency to do it for you.
---
Limited Mileage Car Hire Fees
| | | |
| --- | --- | --- |
| $ | Always Disclosed by Auto Europe | Always Disclosed by Others |
Often listed as Limited Kilometers or Limited Miles, this fee can be significant depending upon how far you drive over the limit specified on your contract. The fee can be €0.50 - €2 per additional kilometer that you drive. Most Auto Europe car hires come with unlimited mileage, but if you aren't sure, you can call our team of reservation agents to discuss your Lindau car hire contract.
Manual Transmission or Automatic Transmission Vehicles for Hire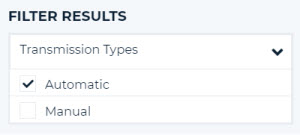 There's no need to fret if you cannot drive a manual-shift automobile. We make it incredibly simple to search local inventory to view automatic cars for hire in Lindau. Manual transmission cars are standard in many locations around the world, and that's why reserving a standard-shift car can save you money (because they're more readily available), but with that said if you decide you need (or would like) a car that is an automatic we can help. If you know that you want an automatic transmission car hire in Lindau, just apply a "Transmission Types" search parameter with a single click. You can easily toggle search results to only display automatic vehicles for hire from your preferred local company like Dollar, Hertz, or Avis. In just a few seconds you will be able to finalise your car hire reservation after you have selected your automatic or standard transmission sedan, van, or SUV. Pick an insurance coverage option (if you like), submit your payment details, and "Presto!" your vehicle is reserved!
Top Reasons to Hire an Automatic Transmission Vehicle in Lindau
It is considered not as difficult to pilot your car hire on unfamiliar roadways.
Automatic-transmission is likely to be common in premium vehicles so if you book an automatic car hire you are likely to enjoy driving a comfortable car hire.
Why Pick a Manual Transmission Auto Hire in Lindau
Saves you money -- stick-shift cars are usually less expensive than a vehicle with an automatic transmission.
Lindau stock for manual transmission vehicles is higher.
Standard vehicles are usually stocked by car hire agencies in any location where you will travel.
Reserve The Right Class of Car Hire in Lindau
Should you know the number of people are traveling as a member of your party and you can guess the approximate amount of travel bags & equipment you'll be taking with you to Lindau, then you will be able to spend less on your rental by choosing the best car class for your needs. Our short overview may help you rent the best-suited car for you.
Economy Cars
These agile, low-cost cars are affordable to drive and a breeze to park in tight downtown locations. The perfect choice for drivers in search of a sedan for driving in heavy traffic, you will enjoy between 30 and 35 miles to the gallon or better with most available economy-class cars.

Compact Car Hire
Able to easily accommodate three small or mid-sized bags, many compact cars will be a smart choice for travelers that want more comfort than an economy-class sedan will offer.

Mid-Size Car Hire
Book a comfortable sedan with sufficient space to store four pieces of luggage when you reserve a mid-size vehicle in Lindau. These vehicles will generally be the ideal price-sensitive choice for people who desire a bit additional room for passengers and luggage.

Luxury Car Hire
Since you are spending the money on your getaway, why not explore in comfort and style? A luxury sedan or performance car hire from Auto Europe enables you to pamper yourself and comfortably get around Lindau in a performance-tuned vehicle.

SUV Car Hire
Long trips on different types of conditions call for a vehicle which is capable of conquering all sorts of conditions. A big, well-balanced, sport utility vehicle will be able to get you to your destination safely, with sufficient room for passengers, suitcases, and equipment.

Van Hire
With a variety of passenger vans, minivans, sprinter vans, and cargo vans for hiring, we can assist you when you review inventory and find passenger van rental choices in Lindau.
Why Book With Auto Europe?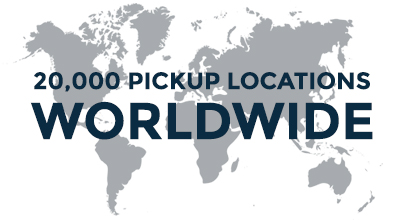 Our customers come back to us again and again, sharing their experience with their family, friends, and colleagues. We have gained a reputation for offering the best rates and industry-leading service for more than six decades. Auto Europe has managed to stand apart in the competitive car hire industry thanks in part to the valuable relationships we've forged with the world's most recognised car hire businesses. Brands like Avis, Budget, Hertz, Europcar, Enterprise, Dollar, Sixt, Thrifty, and numerous others give Auto Europe significant price-cuts due to the volume of cars we book with them every year. And because of this Auto Europe is able to pass this one of a kind low pricing to our important clients. This is why Auto Europe's prices are usually comparable to or better than you will enjoy when reserving a vehicle directly with one of these well-known companies or another car hire broker.
Our company has worked for over sixty years and have gained respect as a car hire industry leader. We consistently earn high marks for our amazing client-first attitude, and these are a handful of the awards Auto Europe has accepted recently:
Recent Auto Europe Awards
| | | |
| --- | --- | --- |
| Gold Award Winner - Ground Transportation, Luxury Car collection (Travel Weekly) | Europe's Leading car hire Company (World Travel Awards) | Best Specialty Travel Supplier (Virtuoso) |