Car Hire Hanover
Are you looking for the best car hire for your Hanover holiday? Allow Auto Europe to assist. We specialize in providing the best car hire services in Hanover and throughout Germany. We have partnered with industry leading suppliers to bring you the very best rates in the industry. Use the Booking Engine at the top of the page to reserve your Hanover car hire today!
In the unlikely event that you find yourself in need of assistance while on the road, please do not hesitate to contact our award winning customer support team. They are the best at what they do and will ensure that all of your Germany car hire needs are properly addressed. Book your Hanover car hire today and save up to 30% when reserving with Auto Europe!
Auto Europe Company Track-Record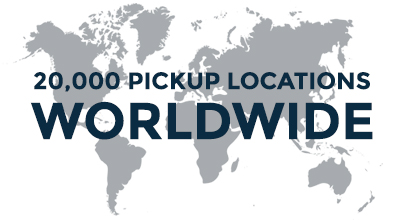 As an international auto hire broker, Auto Europe has been helping travelers as they locate the best available price with highly-rated local auto rental companies for more than six decades. Our long-running partnerships with the most recognizable rental car agencies with offices in every last part of the world is one of the things which truly makes us one-of-a-kind. Hire operators like Hertz, Avis, Budget, Thrifty, Enterprise, Sixt, Europcar, Dollar, and numerous others offer Auto Europe significant price-cuts because of the large volume of vehicles we reserve with them each year. And as a result Auto Europe can pass this one-of-a-kind low pricing to you and other of our valued clients. Because of this Auto Europe's prices are generally comparable to or better than you will enjoy when booking a vehicle directly with these global companies or another web car rental service.
Throughout our more than 60 year company history providing auto hire service in more than twenty-thousand locations worldwide, our company has been celebrated with a number of car hire industry accolades. Below are a few recent honors our company has enjoyed:
A Small Group of Recent Honors Given to Our Company
| | | |
| --- | --- | --- |
| Silver Award Winner - Ground Transportation, Luxury Car Collection (Travel Weekly) | Car Hire Agencies - Second Place (Travel and Leisure World's Best Awards) | Peak of Excellence Award (Travel Network) |
At Auto Europe we value our clients, and that is the reason our team makes every effort to show you a transparent price. If you are exhausted by the dubious pricing policies of today's car hire sites and prefer crystal-clear, easy-to-grasp pricing - you are far from the only one. To help you, we've highlighted five common costs which most clients driving in Hanover for the first time might not be aware of. The short summary below should help you understand auto rental industry jargon and to avoid overpaying for your Hanover sedan.
Book with the Best Car Hire Suppliers in Hanover
Take in all of the wonders and history of Hanover with a car hire from Auto Europe. We offer amazing rates from such suppliers as Avis, Alamo, Europcar and Hertz. To reserve your Hanover car hire, simply use the Booking Engine at the top of the page. Should you have any questions or concerns, please contact our award winning customer support team at 0800 983 468.
Automatic Transmission Hire Cars in Hanover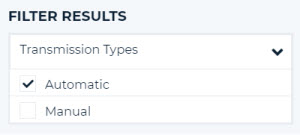 Don't worry if you can not drive a standard-shift car. Auto Europe has made it simple to search local inventory to choose from automatic vehicles in Hanover. An automatic transmission vehicle in Hanover is often considered to be a more expensive option, and it could be possible that you will need to reserve a different car class to guarantee that your car hire will be an automatic. We give you the option of filtering local inventory by transmission type to rapidly identify the best automatic or standard transmission car in your preferred vehicle class. If you prefer, Auto Europe also allows you to toggle your results to show only cars from certain brands, so it is easy to select from your choice of automatic transmission vehicles provided by the local agency with the best customer ratings. It'll be easy to book your stick-shift or automatic transmission reservation from here -- just finalize your reservation details, add insurance coverage for peace of mind, and reserve your car hire!
Perks of Manual Car Hire in Hanover

Saves you money - stick shift vehicles are usually cheaper than an automatic car.
This transmission package is often available in many vehicles, meaning you can have more car hire options.
Typically available in every city.

Benefits of Automatic Hire Vehicle in Hanover

It will be slightly less-stressful for some travelers to drive an automatic transmission when driving in a new place.
An automatic transmission is generally normal in larger vehicles so if you book an automatic car you will probably be driving a very desirable vehicle.
Do Some Other Companies Charge Concealed Auto Hire Fees?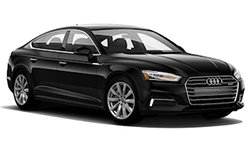 You are not by yourself if you have been browsing a few travel sites to locate the ideal price on your next car in Hanover. Before you book your next car, SUV or van hire , you might want to review all the facts. Don't be confused by web booking services that show you unrealistically low rates. These firms are probably not including mandatory taxes and surcharges which are owed by law in Hanover. We do not believe in concealing fees to trick potential clients. When you arrange your Hanover vehicle with Auto Europe you can be sure that the displayed inclusive rate is what you'll pay. If you book at a price that's unbelievably low with a competitor, you'll simply be obligated to pay the difference at the local agency desk when you arrive in Hanover.
You'll be happy to know that the listed prices on Auto Europe is clear and transparent, and often inclusive of all required surcharges. We've found that smart travelers want to understand the total cost of their car hire when they confirm their booking. The concise guide we've written will offer useful facts about a few of the most frustrating car hire taxes and surcharges other agencies might be concealing from you. The most often seen types of car hire industry fees highlighted below are a good place to start to ensure that you are educated when arranging a car hire in Hanover.
Value Added Tax in Hanover
| | | |
| --- | --- | --- |
| $$ | Always Disclosed by Auto Europe | Sometimes Disclosed by Others |
Most European countries charge international travelers a VAT Tax (or Value Added Tax) on all goods and services. You are responsible for paying this charge (which tends to fall in the 15-30% range depending upon the country you are touring). Some online car hire companies will not include this mandatory tax in their quoted price to try to make their rates appear lower. If you see 'Plus VAT' or 'Taxes Extra' in the car hire contract you can assume that you'll be required to pay this tax locally when you pick up your car hire in Hanover. Be sure you budget accordingly, or contact Auto Europe to see if we can beat the price.
---
Extra Hire Car Charges Related to Vehicle Equipment in Hanover
| | | |
| --- | --- | --- |
| $$ | Always Disclosed by Auto Europe | Always Disclosed by Others |
Typically referred to as an Administration Fee or a Processing Fee, this moderate additional charge which is usually in the range of €30 - €50 are charges for additional equipment like GPS units, child seats, snow chains, ski racks, portable WiFi devices in your vehicle, etc. The exact extras will depend upon your unique vehicle, and will usually be charged at the counter when you pick-up your vehicle. Unless your online quote states they are included, you can expect to pay for any extra equipment when you pick up your vehicle.
---
Pick-Up Location Costs for Hire Cars in Hanover
| | | |
| --- | --- | --- |
| $$ | Always Disclosed by Auto Europe | Rarely Disclosed by Others |
Parking space at a major airport or train station comes at a premium, and to cover this cost, car hire agencies who offer convenient pick-up and drop-off right at these terminals will often pass a portion of these costs to travelers in the form of an Airport Surcharge, Premium Location Surcharge, Parking Fee or Rail Station Surcharge. There is a way to avoid these fees. If you don't mind traveling to a downtown location in Hanover to pick-up your vehicle, you can avoid paying this convenience cost, but most travelers who factor in the expense and time of catching a cab to a downtown office opt for airport or rail-station pick-up, justifying the extra cost as a worthwhile expense to get on the road faster and maximize their time in Hanover. Wherever you choose to pick up your car hire in Hanover, we recommend that you pay careful attention to the office's business hours on your Auto Europe voucher so that you can return your vehicle when their office is open. This way you can avoid costly Late Return Fees, sometimes called Out of Hours Fees.
---
Processing Fees Following Hanover Accident Insurance Coverage Claims
| | | |
| --- | --- | --- |
| $$$ | Always Disclosed by Auto Europe | Rarely Disclosed by Others |
Even if you have opted for the most expensive insurance coverage option for your car hire in Hanover, if you are involved in an accident or your vehicle is stolen then you may be responsible to pay a small fee to cover the cost of filing paperwork involved in your claim. In many locations this is standard in the industry, and will appear on your credit card statement as an 'administration' or 'processing' fee. This charge is typically less than €50.
---
Limited vs. Unlimited Mileage Hire Car Fees
| | | |
| --- | --- | --- |
| $ | Always Disclosed by Auto Europe | Always Disclosed by Others |
Many of the vehicles Auto Europe offers for hire in Hanover include unlimited mileage, which allows you to drive as far as you need to without any additional charges. Some contracts may not have this feature, however, so if you see Limited Miles or Limited Kilometers on your car hire contract pay close attention to this clause. At €0.50 - €2 per additional kilometer or mile that you drive, this fee can be a minor extra expense, or can add up fast depending upon how far you drive during your trip to Hanover.
What Types of Hire Are Available to be Booked by Auto Europe
We don't want you to select the wrong type of car and be stuck in a sedan that is too cramped for your needs, or that is too big and a pain to drive and maneuver. We're proud to offer a broad array of attractive vehicles for hire to accommodate every need.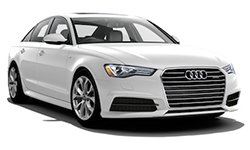 Luxury Car Hire Hanover
- We specialize in upscale, luxury vehicles for discerning travelers who want to enhance their trip. With a vast selection of luxury brand cars including Porsche, Mercedes-Benz, Audi, and even brands like Aston Martin, you'll be amazed by our vast selection of luxury vehicles for hire.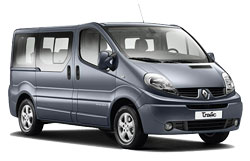 Van Hire Hanover - If you require a lot of room to stretch out, seating capacity, and extra cubic feet for luggage in your vehicle then consider driving a passenger van in Hanover. These sought-after models are typically in very high demand, so our advice is to book as soon as possible!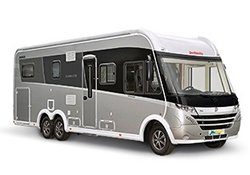 Hanover Motorhome Hire
- Fall in love with Hanover and experience more of the sights and sounds with a motorhome hire from Auto Europe. There are a number of great locations to pitch and make camp for your time in Hanover. Auto Europe has the lowest rates in Hanover, request a quote today!