Car Hire in Broome, Australia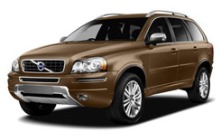 Broome is an alluring pearling town in the Kimberley region of Western Australia that is rich in history and culture. Having a hired car while traveling here is ideal, as the driving distances between major towns are long and offer so much to see and do along the way. Two of Australia's greatest four wheel drive adventures can be found in this region: the Savannah Way, located between Broome and Darwin and the Gibb River Road, which stretches over 660km. Auto Europe has an expansive car hire fleet as well as several convenient pick up locations, making your booking experience both easy and economical.
Discovering Broome with Your Car Hire
Witness first-hand how Broome pearls are cultured by taking a cruise to a local pearl farm. On this tour you will learn more about the areas fascinating history by hearing about the original pearl luggers in Australia. During your stay in Broome, visit Roebuck Bay, which is not only renowned for its bird watching but is also the site of the famous "staircase to the moon," where a receding tide and rising moon combine to create a breathtaking natural phenomenon. Cable Beach is another popular sight seeing destination in Broome. This area's oceanfront expands for over 22km and is easily accessed with your car hire. Four wheel drive vehicles may actually be driven onto the beach at low tide, giving you the opportunity to explore the area to a much greater extent. Or park your car and do something completely unexpected while on holiday: Take a sunset camel ride along the beach!
How to Hire a Car in Broome with Auto Europe
Make the most of your Australian getaway by hiring a car with Auto Europe. Top notch service and unbeatable rates are extremely important to us and we strive to exceed your expectations. Let us help you begin planning your holiday by contacting us, or speaking with one of our knowledgeable agents directly by calling 0800 983 468 toll free. You may also make your reservation online, or check out our frequently asked questions page.