Car Hire in Surfers Paradise

Surfers Paradise is considered to be the major hub of the Gold Coast, hosting national and international music festivals, cultural celebrations, and sporting events, all the while boasting the largest nightlife district in South East Queensland. Getting around on your Australian holiday is easy when you hire a car with Auto Europe. You'll have the city at your fingertips. From theatre to shopping, a glitzy array of bars and pubs for the adults to entertainment just for the kids, and of course, over 10kms of beautiful, sandy beach, Surfers Paradise has something for everyone. Price match guarantees, an extensive car fleet selection, and several convenient pick-up locations ensure that your booking experience is easy and economical.
Exploring Surfers Paradise with Your Car Hire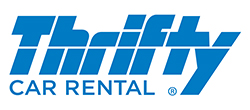 Having a car hire in Surfers Paradise in Australia will allow you to take full advantage of the area's internationally known beaches and attractions. Drive your car to Paradise Centre, an amusement park and shopping complex located in the main shopping district. On your way back, check out some local art and handmade crafts at the open-air craft market along the beach. Since you're visiting a city with the word 'surf' in its name, you have to try the activity at least once! There are a few surf schools around town that will make learning fun and exciting. Friday and Saturday nights, uncover the dark, seedy past of Surfers Paradise as you ride alone on the city's Ghost Tour. Maybe you'll see a spirit, but chances are it's just the reflective eyes of a honey badger or a dingo!
How to Hire a Car in Surfers Paradise with Auto Europe
If you're searching for top-notch service and unbeatable booking rates, hire a car in Surfers Paradise with Auto Europe. We strive to exceed your expectations and are eager to help you begin planning your trip. Contact one of our knowledgeable agents 24/7 by calling us toll free at 0800 983 468, or make your reservation online. Be sure to review our frequently asked questions page for more information.