Car Hire in Coffs Harbour, Australia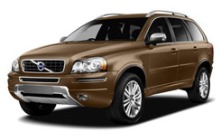 Coffs Harbour is a charming coastal community nestled along the shoreline of New South Wales and roughly 390km south of Brisbane. This region is considered to have one of the most livable climates in Australia, and it lies between a high mountain backdrop and dozens of picturesque, white sand beaches. If you're looking to travel to a modern city with a small-town atmosphere, this is the place for you! Allow yourself the time you need to fully experience everything Coffs Harbour has to offer by hiring a car with Auto Europe. Several convenient pick up locations, competitive rates, and an expansive car hire fleet ensure that your booking experience will be both easy and economical.
Discovering Coffs Harbour with Your Car Hire
Located about 390km south of Brisbane, Coffs Harbour is easily accessible with your car hire. Solitary Island Marine Park is a popular spot for snorkeling and diving enthusiasts, as it is home to an abundant and diverse variety of aquatic life. Provide your children with an experience of a lifetime by actually finding Nemo! On a snorkeling excursion in this region, it is almost a guarantee to catch a glimpse of the endemic banded anemonefish swimming around in its natural habitat. Drive your car hire to one of the city's quirkiest attractions, the Big Banana, a tourist destination that celebrates the area's largest export. After that, venture to the Jetty precinct, which is home to a collection of restaurants, cafes, pubs, art galleries, and novelty shops. No matter what time of year you visit, Coffs Harbour is always alive with activity. Coffs Harbour is one of the most exciting destinations in Australia.
How to Hire a Car in Coffs Harbour with Auto Europe
Our price match department guarantees the best rates in the industry and our customer service team is second to none. Contact Auto Europe and let's begin planning your Australian holiday! Speak with one of our agents directly by calling us toll free at 0800 983 468, or make your reservation online.