Car Hire in Italy

Hiring a car from Auto Europe will give you the freedom to explore the many landmarks and monuments that give Italy its rich history. Tour Sicily and Sardinia and experience the beautiful Mediterranean coast, enjoying a Cannoli along the way. Rome has much to offer in the way of sights with not only ancient Roman architecture, but the magnificent opulence of The Vatican. Multiple pick up locations across Italy at popular airport, downtown, and rail station locations will give you the flexibility to plan your car hire around your holiday without missing a beat.
Italy will cater to any self-drive holiday, from those who seek an active city and nightlife of Rome and Milan, to those seeking the quiet and relaxed wine regions of Tuscany and Umbria. Your car hire lets you set your own pace as you explore the ruins of the Colosseum and view the still in use Pantheon in Rome, and still have time for an evening in Venice.
Popular Transportation Terminals with Car Hire Services in Italy
Allow Auto Europe to provide your car hire in Italy. Auto Europe works with top rated suppliers to ensure that our customers are able to hire a car from any popular transportation terminal in Italy. Use the booking engine at the top of the page to reserve your car today!
Airport Car Hire

Train Station Car Hire

Bergamo Airport
Lamezia Terme Airport
Mestre Rail Station
Salerno Airport
Malpensa Airport
Milan Central Station
Bologna Airport
Marco Polo Airport
Piazzale Roma Station
Catania Airport
Milan Linate Airport
Pisa Central Station
Fiumicino Airport
Naples Airport
Principe Central Rail Station
Florence Peretola Airport
Pisa Airport
Rome Tiburtina Station
Santa Maria Novella Rail Station
Termini Rail Station
Book with Trusted Car Hire Suppliers in Italy
To be able to offer our clients with a positive auto hire experience, Auto Europe has partnered with dependable suppliers in the industry. With more than six decades of experience in the car hire business, we are able to offer exceptional rates on car hires in Italy through our unique relationships with suppliers such as Avis, Europcar, Hertz and Budget at pick-up locations across the country. Our substantial fleet of cars for hire is able to cater to practically any travel party, from compact cars to luxury hires and 7-12 passenger vans - Auto Europe has your ideal vehicle. Use the booking engine at the top of this page to compare rates from our preferred auto hire suppliers to see why you should book a car hire with Auto Europe. We're especially committed to client satisfaction, so let us make your auto hire experience hassle-free when you book with Auto Europe.
---
Benefits of Popular Car Hire Sizes in Italy
If you are curious about which options will be available to you when booking a vehicle in Italy? Here we offer the major car options you might want to consider, and why we think each might be a fit for your trip.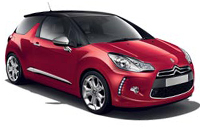 Economy Hire - These driver-friendly, low-cost sedans are affordable to hire and simple to park on narrow streets. The best choice for people looking for a sedan to navigate a city or town, you will enjoy between 30 and 35 MPG or better with most available economy-class cars.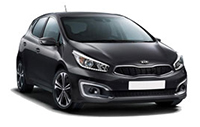 Compact Hire - Able to easily fit three small or medium-sized pieces of luggage, many compact class cars will be a wise choice for drivers that want more amenities and room than an economy-class car would provide.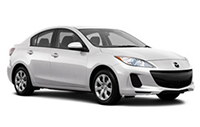 Mid-Size Vehicles - Additional bags and passengers are a great fit for a mid-size sedan, which is the perfect option for travelers that don't want to pay for a larger vehicle like an Sport Utility Vehicle, Minivan, or Luxury Car.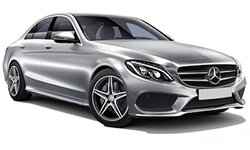 Luxury Hire - We are proud to specialize in upscale, luxury vehicles for travelers with fine tastes who would like to upgrade their driving experience. Auto Europe offers a wide selection of luxury models including Porsche, Mercedes-Benz, Audi, and even brands like Aston Martin, you'll be floored by our vast selection of luxury vehicles for hire.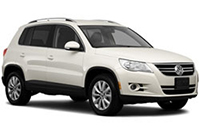 SUV Hire - Substantial, stable, and powerful. A mid-size or large SUV will generally come equipped with the option of four wheel drive, and it will sometimes come equipped with a luggage rack and/or tires that can handle tough roads. These upgraded vehicles are the ideal choice for families with a lot of bags and luggage.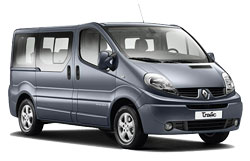 Van Hire - If you want a lot of space, seating capacity, and storage space for bags in your vehicle then you might want to try booking a van in Italy. These exciting models are usually in very high demand, so you ought to book early!
---
Frequently Asked Questions about Hiring a Car in Italy
Can I hire a car without a credit card in Italy?
Auto Europe understands that only some drivers use a credit card, so Auto Europe makes it possible for drivers to hire a car without having a credit card. Without a credit card, a debit card may be used as a sufficient type of payment with a variety of our car hire suppliers in Italy. Feel open to reach us anytime at 0800 983 468 with all questions or concerns.
Can I use third party insurance for my car hire in Italy?
Third party car hire insurance may be used in Italy and it's most typically offered by well-known credit card companies, like Visa, MasterCard, Discover and AMEX. These types of insurance policies may differ dependent upon your credit card and card provider. In order to make most suitable choice for your travel party, look into readily available third party insurance coverage plans from your credit card company.
Can I cancel my car hire reservation in Italy?
Absolutely, you are able to cancel your auto hire reservation in Italy. Your cancellation is in fact cost-free if you cancel at minimum 48 hours prior to the time of pick-up.
---
Additional Transportation Services in Italy
While Auto Europe is usually renowned for our terrific rates on conventional car hires, we supply additional transportation options to offer even further value for our clients. To better serve our clients, we are mindful that in some instances standard auto hires may not exactly cater to the needs of your travel party. To fulfill the demands of virtually any travel plan, we provide specialty hire options like luxury sedans, spacious vans and even motorhomes. Regardless if you are considering a lengthy road-trip or would just like a premium motor vehicle experience, Auto Europe is here to make sure you are comfortable while in the driver's seat. Assess prices in our risk-free booking engine and discover the ideal auto hire for your future adventure.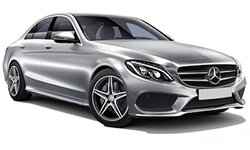 Luxury Car Hire Italy
- Those searching for a sophisticated, convenient and high quality travel experience in Italy should look no further than a luxury car hire. When behind the wheel of luxury models like Mercedes, Audi, Porsche, Maserati, and others, you'll have a premium auto hire experience you won't ever forget. Carry on planning your vacation to Italy now and discover more about our luxury hire rates.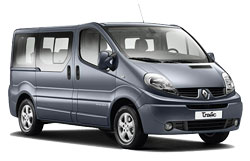 Van Hire Italy - In case your traditional auto hire doesn't possess enough room for your travel party, consider Auto Europe's great rates on van hires. From functional family vans to large 9-12 passenger van hires, we provide exceptional rates on our complete fleet of vans for hire. Make use of our safe booking engine to evaluate rates, capacity, detailed specs and much more.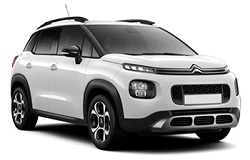 Car Leasing in Italy
- Customers thinking about a long vacation in Italy can take advantage of Auto Europe's fantastic rates on short-term, vehicle leases in Italy. Regardless of how extended your vacation in Italy is, our leasing options offer our clients with fantastic value and accommodating travel options. an auto hire with Auto Europe there aren't any extra charges for multiple drives, included zero excess insurance coverage, no mileage regulations and many more benefits - find out more today!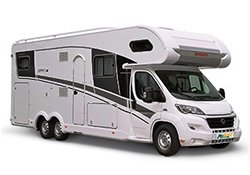 Italy Motorhome Hire
- While using a motorhome hire, unrivaled varieties of discovery in Italy are at your fingertips. Once you pick-up a motorhome in Italy, it is possible to experience the city and beyond to help make the most of your holiday. Find out more about widely used sites to camp and compare our wonderful rates on RV hires.