Car Hire in Naples, Italy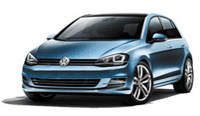 The largest city in Southern Italy, Naples was founded between the 7th and 8th centuries BC by the Greeks. Due to its age and rich history, the city is a UNESCO World Heritage Site with scads of historical sights to see. A rental car from Auto Europe will enable you to maximize your time while on holiday in Italy and allow you to travel at your own leisurely pace to see and do all that you wish. With many pick up locations and an extensive rental car fleet we guarantee to make your car hire experience convenient and enjoyable.

Traveling in Naples with a Rental Car
Visit the Museo Nazionale di Capodimonte to view Renaissance and Baroque Italian paintings by Tizian, Bellini, Caracci and Giordano. The Museo Archeologico Nazionale houses paintings and other objects salvaged from Pompeii, Herculaneum as well as other sites in the vicinity. Underground, below San Lorenzo Maggiore medieval church is the Napoli Sotterranea, a series of tunnels that served as shelters during WWII. Your favorite time of day will likely be mealtime. Originally from Naples is the pizza margherita, with basil, tomato and fresh mozzarella. If you tire of the hustle and bustle of the city, easily accessed with your rental car is Salerno, Bari, Caserta and Rome.

Rent a Car in Naples with Auto Europe
For unbeatable service and low rates, turn to Auto Europe for your car hire in Italy. We guarantee to make your rental experience affordable and simple. You can book a car online or contact us for more information. Check out our car rental FAQ for answers to basic questions.