Car Hire in Naples, Italy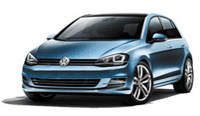 The largest city in Southern Italy, Naples was founded between the 7th and 8th centuries BC by the Greeks. Due to its age and rich history, the city is a UNESCO World Heritage Site with scads of historical sights to see. A car hire in Naples from Auto Europe will enable you to maximize your time while on holiday in Italy and allow you to travel at your own leisurely pace to see and do all that you wish. With many pick up locations and an extensive car hire fleet we guarantee to make your car hire experience convenient and enjoyable.
For unbeatable service and low rates, turn to Auto Europe for your car hire in Italy. We guarantee to make your car hire experience affordable and simple. You can book a car online or contact us for more information. Check out our car hire FAQ for answers to basic questions.
Travelling in Naples with Your Car Hire
Visit the Museo Nazionale di Capodimonte to view Renaissance and Baroque Italian paintings by Tizian, Bellini, Caracci and Giordano. The Museo Archeologico Nazionale houses paintings and other objects salvaged from Pompeii, Herculaneum as well as other sites in the vicinity. Underground, below San Lorenzo Maggiore medieval church is the Napoli Sotterranea, a series of tunnels that served as shelters during WWII. Your favorite time of day will likely be mealtime. Originally from Naples is the pizza margherita, with basil, tomato and fresh mozzarella. If you get tired of the hustle and bustle of the city, easily accessible by your car hire is Salerno, Bari, Caserta and Rome.
Where to Pick-up Your Naples Car Hire
For over 60+ years, Auto Europe has partnered with great car hire suppliers to ensure that our customers have the ability to hire a car from the most convenient locations throughout Naples, including major transportation hubs such as the Naples Airport.
Book with the Top Car Hire Suppliers in Naples
Auto Europe has fostered great partnerships with industry leading car hire suppliers such as: Alamo, Firefly, Hertz and Sixt to enable you, our customer, with the ability to pick-up and drop-off your car hire at many convenient locations throughout Naples. We specialise in providing customers with the perfect vehicle for all of their Naples car hire needs. Reserve your Naples car hire today!
---
Naples Car Hire Frequently Asked Questions
Do I need an international Driver's License to hire a car in Naples?
It is not a requirement to obtain an international drivers license (IDL) when hiring a car in Naples, we recommend all car hire drivers to obtain one prior to picking up their Naples car hire.
How much does it cost to hire a car in Naples?
Similar to the the fluctuations in price seen by the airline industry, the price of hiring a car in Naples is constantly changing due to many factors, which as: the time of year, on hand vehicle supply, popularity of vehicles, vehicle size and class and manual vs automatic transmission. For more information, please contact our award winning customer support team.
Can I have more than one driver during my time in Naples?
Yes, you can always have more than one driver assigned to a car, however, you will have to pay a extra driver fee for the duration of the car hire period.
---
Additional Transportation Services in Naples
Looking for more than a traditional car hire for your time in Naples? Fortunately, Auto Europe specialises in more than just the traditional. We also offer great rates on Luxury Car Hire, Van Hire, Long-Term Lease options, and Motor-home/RV Hire throughout Naples. Contact us today and reserve your vehicle to take the road less traveled in Naples.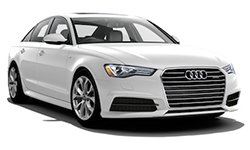 Luxury Car Hire Naples
- Compare rates from such Luxury vehicles as Ferrari, Audi, Mercedes-Benz and more. Travel in style throughout the streets of Naples with a luxury car hire today!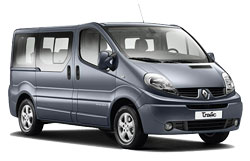 Van Hire Naples - Whether you are travelling with a large group, have extra luggage or just prefer the added leg room, hiring a van in Naples is a great way to see this historic Italian city. Reserve your Naples van hire today!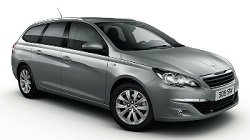 Car Leasing in Naples
- Clients wanting an extended stay in Naples can take advantage of Auto Europe's affordable rates on short-term car leasing in Naples. Our unique leasing options provide our clients with fantastic value and enable them to take to the streets in a stylish, fuel efficient Peugeot lease.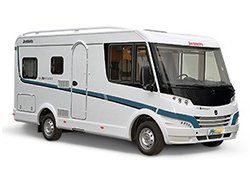 Naples Motorhome Hire
- Explore Naples from the seat of a motorhome and experience the city in a unique way. There are a number of great locations to pitch and make camp for your time in Naples. Auto Europe has great rates, request a quote today!