Car Hire Salerno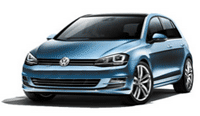 Salerno is located on the enchanting coast of the Tyrrhenian Sea, bordering Italy's beautiful Amalfi Coast. This destination is a lively and modern metropolis, boasting a charming medieval sector that holds many secrets and incredible stories of days gone by. Travelers looking for excitement will appreciate a trip to the city's busy waterfront boulevard, an area that is home to a thriving nightlife scene. Make the most of your time in Salerno and choose to hire a car in Italy.
Dating Back to the 16th century, the region of Salerno has always been an important center for culture, art and education. Immerse yourself in Salerno's history and drive your car hire to Salerno's Dumo, a site with a significant amount of historical importance. Also worth a visit, is the Museo Archeologico Provinciale, where travelers are able to see the first century bronze head of Apollo. The main shopping district is housed along the old merchant street in downtown. This street has been an important trading location for centuries and modern day travelers will appreciate the array of goods that are sold here. Boutiques and specialty shops along the old merchant street sell ceramic items, glass lamps, as well as lace and other fine fabrics. Naturally, seafood is a common staple in many restaurants in the area. Enjoy a traditional pasta dish prepared with clam sauce, lemon marinated anchovies and octopus sautéed with tomatoes and hot peppers.
Where to Pick-up Your Salerno Car Hire
Auto Europe prides itself on being able to provide clients with convenient car hire pick-up and drop-off locations throughout Salerno, including the Salerno Airport. Use the Booking Engine at the top of the page to book the perfect vehicle for your Salerno vacation.
Book with the Top Car Hire Suppliers in Salerno
Auto Europe works alongside world class car hire suppliers such as: Avis, Budget and Hertz to enable you, our customer, to pick-up and drop-off your car car hire at many convenient locations in Salerno. Auto Europe specialises in providing customers with the perfect vehicle for all of their Salerno car hire needs. Reserve your Salerno car hire today!
---
Salerno Car Hire Frequently Asked Questions
Do I need a credit card to hire a car in Salerno?
Most car hire suppliers do require a credit card on file to hire a car in Salerno. However, there are a few that will accept debit cards as a form of payment. To learn more, please contact our award winning customer support team today for all of your Auto Europe car hire needs.
Is there an age limit/minimum when hiring a car in Salerno?
There is no maximum age limit to hire a car in Italy as long as you have a valid driver's license. However, there is a minimum age of 18, plus the driver needs to have held a license for at least 1 year. Some suppliers to require drivers to be 21 to hire a car and all drivers under the age of 25 may be subject to a young drivers fee at the time of their car hire payment.
Do I need an International Driver's License to Hire an car in Salerno?
it is not mandatory for drivers to have an IDL, but we do strongly recommend all drivers of your Salerno car hire obtain one prior to leaving on your journey.
---
Additional Transportation Services in Salerno
Looking for an experience beyond a traditional car hire for your trip in Salerno? Auto Europe specialises in more than just the traditional. We also offer great rates on Luxury Car Hire, Van Hire, Long-Term Lease options, and Motorhome/RV Hire throughout Salerno. Contact us today and reserve your vehicle to take the road less traveled in Salerno.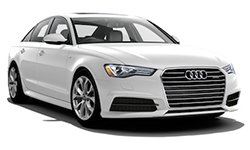 Luxury Car Hire Salerno
- Compare rates from such popular Luxury vehicles as Ferrari, Audi, Mercedes-Benz and more. Travel in style throughout the streets of Salerno with a luxury car hire today!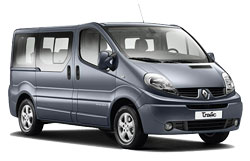 Van Hire Salerno - Whether you are travelling with a large group, have extra luggage or just would like the added leg room, hiring a van in Salerno is a great way to see this historic Italian city. Reserve your Salerno van hire today!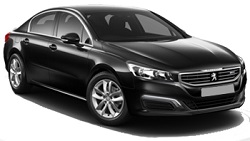 Car Leasing in Salerno
- Clients wanting an extended stay in Salerno can take advantage of Auto Europe's affordable rates on short-term, leasing options in Salerno. Our unique leasing options provide our clients with fantastic value and enable them to take to the streets in a stylish, fuel efficient lease.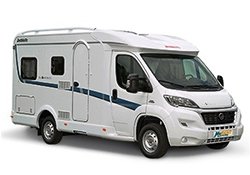 Salerno Motorhome Hire
- Take the hotel with you and see all of the sights and sounds that Salerno has to offer by hiring an RV/Motor-home. Hiring an RV will enable you to take to the countryside and never leave the comfort of your own travelling bed and breakfast. Contact our award winning customer support team to reserve your Salerno RV hire today.