Car Hire Trento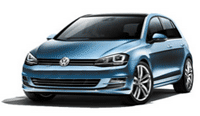 Famous for the Buonconsiglio Castle and Trento cathedral, Trento is a beutiful medi-evil town, situated in Northern Italy. Whether you plan on visiting the castle, admiring the art throughout the ages or even experience the baroque chapels, Trento is a unique city with plenty to do and see. Hiring a car from Auto Europe will enable you to experience it all.
Should you run into any problems on the road or just have a general question about your Trento car hire, please contact our award winning customer service team. They are available 24 hours a day, 7 days a week to ensure all of your Italy car hire needs are properly addressed. use the Booking Engine at the top of the page to reserve your Trento car hire from Auto Europe today!
All About Auto Europe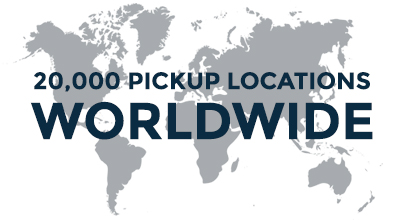 Auto Europe's customers return to book with us repeatedly, sharing their experience with their family, friends, and colleagues. Auto Europe has gained a reputation for providing the best rates and top-notch auto hire services for more than sixty years. Our company has been able to set ourselves apart in the competitive car hire industry thanks in part to the important working partnerships we've forged with the most beloved car hire businesses. We book a significant number of auto hires with major brands like Budget, Sixt, Enterprise, Hertz, and more, and this large volume allows us to negotiate best-in-the-industry pricing. Thanks to this, our customers get access to pricing you won't enjoy on any other car hire website when you arrange your vehicle online with us. You cannot secure a better deal on a car hire elsewhere, but if you are able to ... just give our reservations department a call. If we can verify the rate elsewhere, Auto Europe will give you a better deal on that vehicle, guaranteed!
Our company has dedicated over six decades earning admiration as a car hire industry titan. We consistently get notoriety for our amazing customer service, and what follows are a handful of the awards our company has accepted with gratitude lately:
A Glimpse at A Few Recent Honors Bestowed Upon Auto Europe
Silver Award Winner - Ground Transportation, Luxury Car Collection (Travel Weekly)
Car Hire Agencies - Second Place (Travel and Leisure World's Best Awards)
Best Specialty Travel Supplier (Virtuoso)
We're proud of the way we value our clients, and that's why we make every attempt to show you a transparent price. We have learned that intelligent travelers want to see the full cost of their car hire when they confirm their booking. If you are fed up with the industry double-talk, this concise guide from our car hire specialists might be welcome. The frequent types of industry add-on costs discussed below are a terrific starting point to ensure that you are well-versed in industry lingo when reserving an auto hire in Trento.
Have You Decided What Size Car For Your Trip to Italy?
At Auto Europe we partner with trusted local companies to offer you access to the best rates on the complete inventory of cars to hire in Trento. Should you narrow your search in Auto Europe's booking engine by car class, then you will be able to rapidly discover the ideal vehicle for your trip to Trento.
Economy Car Hire
If you are looking to save money, or simply don't expect to have any long day-trips in your Trento car hire, we recommend an economy class vehicle. These gas-sipping sedans are no trouble to park and do not require much fuel.

Compact Car Hire
Able to comfortably store three small or medium-sized bags, most compact class cars will be a smart selection for people that want more space than an economy vehicle will provide.

Mid-Size Car Hire
Reserve a comfortable vehicle with enough capacity to store four bags when you reserve a mid-size sedan in Trento. These vehicles are often the ideal affordable choice for travelers who desire a little extra capacity for passengers and bags.

Full Size Car Hire
Coming in at 15-25 miles per gallon, the fuel efficiency of a full size four-door sedan is not great, but if you want rear seat leg room and sufficient trunk storage space for four medium-sized suitcases, a full-size sedan is probably right for your trip!

Luxury Car Hire
If you are already spending the money on your getaway, why not tour in comfort and style? A luxury brand sedan or high-end sports car hire from Auto Europe enables you to treat yourself and comfortably navigate Trento in a high-end car.

SUV Car Hire
Ideal for traveling with a group of friends or family, these large safe automobiles offer ample room for storing luggage and equipment, and are quite comfortable to drive.
Searching for an Automatic Transmission Car Hire in Trento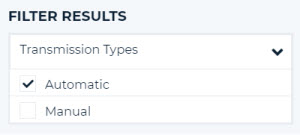 Don't like driving a stick shift? There's no need to worry! If there are automatic car hires available in or near Trento then we can filter your car hire search by transmission type to make sure you hire an automatic transmission vehicle. While you may need to upgrade a car class to be certain you'll be driving an automatic transmission car hire, but if there is an automatic transmission vehicle available to hire in Trento you can rest assured knowing that Auto Europe will be able to assist you when you're ready to book your automatic car hire. Once you decide that you want an automatic transmission car hire in Trento, simply set a "Transmission Types" search refinement with only one click. It's also an option to refine your search results to just show automatic sedans from Hertz, Avis, Europcar, or another car hire brand like Enterprise that hires vehicles in Trento. Make a few final choices regarding optional vehicle coverage, etc. and then finalize your car hire in seconds!
Why You Should Choose a Standard Car Hire in Trento

Available at a lower price than automatic vehicles.
Trento car hire numbers for manual transmission vehicles is often greater.
Manual cars are usually available in any area where you need a car hire.

Why Opt For an Automatic Car Hire in Trento

It is usually less difficult to navigate unfamiliar streets.
Your car hire will generally be larger and will boast above-average safety features and upgraded options.
Do Other Companies Bill Concealed Car Hire Surcharges?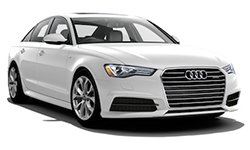 You could be browsing several different websites to locate the top deal on your auto hire in Trento. However, before you click submit it's important to be knowledgeable about the numerous fees and hire surcharges which may not be displayed prominently in your car hire vehicle quote. Certain of the major car hire booking websites have a history showing that they conceal these legally mandated surcharges in order to dupe you into booking your van, SUV or car with them. You will be obligated to cover these surcharges at the pick-up counter, and could pay more than the transparent, inclusive price shown on our site.
We value our clients, and that's why we make every attempt to advertise a transparent per-day price. Savvy travelers would rather have clear, transparent pricing and won't be duped by unsavory pricing policies. To make things easier, we've highlighted five common fees which quite a few individuals driving in Trento might not be familiar with. Below you'll find clear info about a few of the most prevalent car hire taxes and local fees which you might wonder about when hiring a car in Trento.
Cross-Border Driving Costs for Trento Car Hires
$$$

Always

Disclosed by Auto Europe

Sometimes

Disclosed by Others
For about €20 - €50 in most locations you can drive your vehicle across international borders. This international travel fee (often referenced as a Cross Border Fee on your car hire contract) covers the permitting and tax cost of making sure your car hire has all of the appropriate stickers to drive across borders (and come back). International one-way charges (where you pick up your car hire in Trento and drop it off in a neighboring nation) will be significantly more, so if your itinerary allows you to return to Trento to drop off your vehicle you can save a significant amount of money.
---
Unlimited or Limited Mileage Car Hire Add-On Charges
$

Always

Disclosed by Auto Europe

Always

Disclosed by Others
If your Trento car hire agreement features a Limited Kilometers or Limited Miles clause, pay careful attention to the specifics. Some car hire agencies will charge you a €0.50 - €2 fee per additional mile or kilometer driven above and beyond the stated maximum. Most Auto Europe car hire contracts in Trento include unlimited mileage (which is clearly stated in our online booking engine), to allow you to drive as much as you want as you explore Trento.
---
Processing Charges Following Trento Car Hire Insurance Claims
$$$

Always

Disclosed by Auto Europe

Rarely

Disclosed by Others
Even if you have opted for the most expensive insurance coverage option for your car hire in Trento, if you are involved in an accident or your vehicle is stolen then you may be responsible to pay a small fee to cover the cost of filing paperwork involved in your claim. In many locations this is standard in the industry, and will appear on your credit card statement as an "administration" or "processing" fee. This charge is typically less than €50.
---
Value Added Tax for Car Hires in Trento
$$

Always

Disclosed by Auto Europe

Sometimes

Disclosed by Others
If you see "Value Added Tax" or VAT tax on your car hire contract this refers to a European sales tax which varies slightly from one country to the next. Typically the VAT tax rate will be 15-30% of your car hire cost. To be sure that the price quoted includes this legally required tax look for "Including VAT" or similar language. If you see "Plus VAT" or "Taxes Extra" be aware that you will be required to pay more than the quoted price on your car hire in Trento.
---
Mandated Local Taxes Related To Driving a Trento Vehicle
$

Always

Disclosed by Auto Europe

Rarely

Disclosed by Others
In many locations around the world, local governments require mandatory taxes be paid by car hire companies for the wear and tear from their vehicles on local infrastructure. You may see these charges listed on your final bill as Road Tax, Vehicle License Fee, Road Safety Fee, Environmental Fee or Eco Surcharge. Generally, if these fees are charged it's because local legislation requires it, and not because the car hire agency is trying to overcharge travelers. Generally these are not budget-busters, and you can expect to pay an extra €1 - €5 for each day of your car hire in Trento.