Car Hire Witbank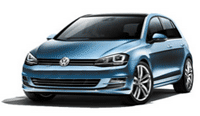 Settled in western Mpumalanga Province of South Africa, Witbank is a charming city that offers much to do for all visitors. While the city is primarily known for its sandstone and coal mining operations, travellers will find a unique local culture thriving in the city. From delicious traditional cuisine and high-class dining options, at local favorites such as the Brazen Head Pub, to excellent golf courses, including the Bankenveld Golf Club, there is plenty to explore during your stay in Witbank. For our client's convenience, we work with several of the industry's most reliable suppliers at pick-up locations throughout the city - so, you can pick-up easily and be on your way. No matter what your plans in the region entail, be sure to book a car hire with Auto Europe in Witbank.
Explore more of Witbank with a car hire from Auto Europe. Use the booking engine at the top of the page to reserve your South Africa car hire today! Contact our award winning customer support team with any questions or concerns you may have regarding your Witbank car hire. They are available 24/7 to ensure all of your South Africa car hire needs are addressed in a friendly and timely manner. Book your Witbank car hire now!
Book with Trusted Car Hire Suppliers in Witbank
To be able to offer our clients with an ideal auto hire experience, Auto Europe has partnered with reliable suppliers in the industry. As a result of our six decades of auto hire industry experience, we've developed unique partnerships with popular suppliers, including Avis, Budget and First, allowing us to provide excellent rates in Witbank. Our substantial fleet of vehicles for hire is prepared to accommodate practically any travel party, from economy cars to luxury SUVs and 7-12 passenger vans - Auto Europe has what you are looking for. See for yourself why you should consider booking with Auto Europe in South Africa and compare rates between our preferred car hire suppliers. We are proud to provide our customers with an enjoyable auto hire experience - so, allow us to go ahead and take the complications of your travel as you book with Auto Europe.
---
What Types of Vehicles are Available to Hire in Witbank
There's a great deal to consider when picking a car hire for your trip to Witbank. Here is a short list of items to think about as you make your selection. You will also discover some information about the main varieties of vehicles we arrange for most of our clients.
The amount you've budgeted for your transportation, both the cost per day and the amount you'll spend over the entire length of your trip.
How many individuals will be part of your travel party and the vehicle capacity you'll require to accomodate each individual comfortably.
The number of luggage items you will want to stow as you tour Witbank.
If you will be doing any shopping while in the midst of your trip (and if you will wish you had more storage capacity beyond what's required for your luggage).
What variety of vehicle transmission you are comfortable driving (larger vehicles are more likely to have an automatic transmission).
Economy Car Hire Witbank
These easy-to-drive, low-cost cars are affordable to drive and simple to park in tight downtown locations. The smart choice for folks in search of a sedan made for downtown driving, you will enjoy between 30 and 35 MPG or better with most available economy sedans.

Mid-Size Car Hire Witbank
Additional luggage and passengers are no problem for a mid-size cars, which is the perfect option for many travelers that don't wish to upgrade to a larger vehicle like an SUV, Passenger Van, or Full Size Sedan.

Full Size Car Hire Witbank
A full size 4-door sedan will typically come equipped with 18 or more ft of space in the trunk, easily accommodating 4 average-sized bags or suitcases. Auto Europe recommends a full size 4-door sedan or larger if you're planning a road trip or if you will be driving with more than 2 people.

Luxury Car Hire Witbank
We are proud to specialise in premium, luxury cars for discerning travelers who want to upgrade their getaway. Auto Europe offers a wide selection of luxury models including Mercedes, Audi, BMW, Land Rover, and even Aston Martin and Porsche, you'll be thrilled with our impressive selection of luxury cars for hire.

SUV Hire Witbank
Big, stable, and equipped with plenty of horsepower. An SUV will usually come equipped with the option of four wheel drive, and it might come equipped with a roof rack and/or tires that will easily handle tough roads. These highly sought-after vehicles are a great choice for groups with significant luggage.

Van Hire Witbank
If you want a lot of room to stretch out, additional seating, and storage space for bags in your vehicle then don't overlook the possibility of booking a passenger van in Witbank. These popular vehicles are usually in very high demand, so you will want to book early!
---
Frequently Asked Questions about Hiring a Car in Witbank
How old do you need to be to hire a car in Witbank?
To hire a car in Witbank, travellers must be older than 18. If you are younger than 25, you may receive an extra "young driver surcharge." Each individual auto hire supplier determines the surcharge but young drivers should anticipate it as a day-to-day extra charge.
Can I obtain car hire insurance through my credit card company?
Third party insurance can be used for auto hires in South Africa and insurance plans are generally available from credit card suppliers including Visa, MasterCard, Discover and Visa. Travellers should be aware their particular coverage may vary based on their specific credit card. Contact your credit card supplier to learn more about your plan in South Africa and discover the most suitable insurance policy for your holiday.
Can I book a one-way car hire in Witbank?
Yes, one-way auto hires are allowed in Witbank and Auto Europe provides great rates on this form of travel. Make use of our secure booking engine at the top of this page to evaluate rates from several drop-off locations. Feel free to contract one of our reservation experts at 0800-983-468 with questions or for assistance.
---
Why Book a Car Hire with Auto Europe in Witbank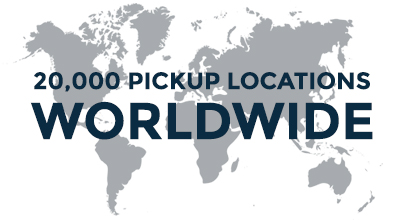 Our clients return to us year after year, sharing their experience with their friends and family. We have earned a reputation for offering the lowest rates and award-winning car hire services over more than six decades. Over our long history we have developed relationships with trusted car hire operators that service Europe and other locations worldwide. If you're curious why Auto Europe's prices are typically less than those offered on other car hire websites, this is the result of the volume of cars, vans, and SUVs we book with major brands like Enterprise, Hertz, Avis, and Europcar each year. These car hire companies offer Auto Europe exclusive pricing as a result -- exclusive discounts we are glad to extend to you. This is why Auto Europe's rates are generally as good or better than you might enjoy when booking a van, SUV or sedan directly with these major companies or with another web car hire service.
You'll be glad to learn that the advertised prices on this website are clear and transparent, and it is frequently inclusive of all required surcharges. Knowledgeable travelers want no-nonsense, up-front pricing and won't be duped by unsavory pricing policies. To help you, we've summarised five common fees which quite a few clients visiting Witbank may not be familiar with. Below you will read helpful information about five of the most prevalent car hire taxes and local fees which you may encounter when traveling in Witbank.
The travel industry repeatedly celebrates Auto Europe for our ongoing focus on client experience. Three of the most recent accolades we've received include:
Recent Auto Europe Recognitions
| | | |
| --- | --- | --- |
| Gold Award Winner - Ground Transportation, Worldwide Coverage (Travel Weekly) | Europe's Leading Chauffeur Company (World Travel Awards) | Europe's Leading Business car hire Company (World Travel Awards) |
---
Additional Transportation Services in Witbank
While Auto Europe is usually recognized for our fantastic rates on conventional car hires, we provide additional transportation options to deliver even further value for our clients. To better serve our clients, we are mindful that in certain instances conventional auto hires may not entirely meet the requirements of your travel party. With choices including luxury sedans, motorhomes, spacious van hires and more, Auto Europe provides the optimal vehicle to meet just about any travel plan. From cross-country road-trips to camping out under the stars, let us assist you to get to your preferred vacation destination while in the driver's seat. Use our secure booking engine on this page to check rates and begin the next step of arranging your getaway to South Africa.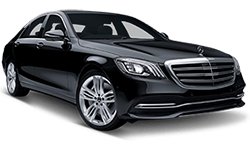 Luxury Car Hire Witbank
- Those searching for a fashionable, relaxing and high quality travel experience in South Africa need to look no further than a luxury car hire. With offered cars including Mercedes, Audi, Porsche, Maserati and many more, it is possible to compare rates easily and pick the most suitable vehicle for your plans. Continue on planning your holiday to South Africa and discover more details on our luxury hire rates.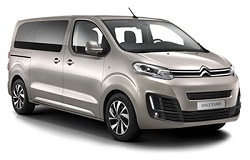 Van Hire Witbank - In case you are looking for a vehicle to fit your sizeable travel party, large/heavy luggage or anything in the middle - take a look at a van hire for your vacation in South Africa. From functional family vans to roomy 9-12 passenger vans, we supply outstanding rates on our whole fleet of vans readily available for hire. Within our secure booking engine, assess rates, capacity, detailed specs and even more.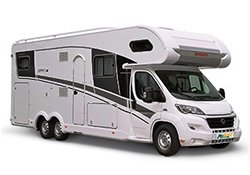 Witbank Motorhome Hire
- While using a motorhome hire, unparalleled degrees of discovery in South Africa are in your hands. Your vacation wishes don't have any restrictions when behind the wheel of a RV hire. Find out more about preferred destinations to camp and check our fantastic rates on RV hires.