Car Hire Pietermaritzburg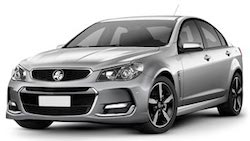 Are you planning a trip to Pietermaritzburg? Why not hire a car from Auto Europe? A car hire in South Africa is the perfect way to see and do more during your time in Pietermaritzburg. Pick-up a car hire from convenient locations, including Pietermaritzburg Airport, and take to the streets of the city with unmatched confident and comfort. Explore the expansive Tala Private Game Reserve, admire the magnificent species at the African Bird of Prey Sanctuary or relax at Butterflies for Africa - no matter where your travel plans take you, we will be there every step of the way. Auto Europe provides great rates on car hires throughout Pietermaritzburg and South Africa as a whole. Use the booking engine at the top of the page to reserve your car today!
Should you have any questions or concerns regarding your Pietermaritzburg car hire, please contact our award winning customer support team, available 24/7 for your convenience. Reserve your Pietermaritzburg car hire today!
Book with Trusted Car Hire Suppliers in Pietermaritzburg
As a way to supply the optimum auto hire experience for our clients, Auto Europe exclusively works with the industry's respected and quality suppliers in South Africa. We have developed special partnerships with reliable suppliers operating out of Pietermaritzburg over our six decades of experience in the auto hire industry, including Avis, Hertz and Bidvest, making it possible for us to offer our clients with great rates. Our wide-ranging fleet of cars for hire is ready to cater to practically any travel party, from midsize cars to luxury hires and 7-12 passenger vans - Auto Europe has you covered. Compare rates in our secure booking engine from trusted auto hire suppliers in South Africa to search for the optimal vehicle for your travel party. Our company is especially dedicated to client satisfaction, so let us assist in making auto hire experience hassle-free when you book with Auto Europe today.
---
Common Car Hire Charges in Pietermaritzburg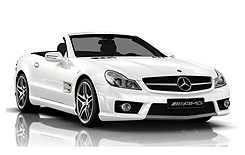 It would not surprise us to hear that you have looked at more than one website to compare and contrast prices on Pietermaritzburg car hire options. First, before you book your Pietermaritzburg car, SUV or van hire, you ought to get all the facts. In most cases, if something is too good to be believed, you can trust your instincts. Numerous online booking companies do not include mandatory industry taxes and fees that are required by law. Understand that if you book that unrealistic offer somewhere else, you'll have a hefty bill waiting for you at the pick-up counter, and the total cost may be more than Auto Europe's advertised rates.
When you want to see the actual daily rate of your Pietermaritzburg van, SUV or car hire, search Auto Europe's vast inventory and enjoy transparent pricing which you are unlikely to find on other car hire sites. If you are exhausted by the run-around and prefer crystal-clear, simple-to-grasp pricing -- you are far from the only one. To assist as you try to clarify the add-on charges, fees and local taxes commonly mandatory for different car hire situations, we have written this abbreviated guide. Here you will see helpful information about a few of the most common car hire charges which you may be concerned with when exploring Pietermaritzburg.
Pick-Up Location Surcharges for Auto Hire in Pietermaritzburg
| | | |
| --- | --- | --- |
| $$ | Always Disclosed by Auto Europe | Rarely Disclosed by Others |
Referred to on car hire contracts as Airport Surcharge, Rail Station Surcharge, Premium Location Surcharge, Parking Fees, Out of Hours Fees, or Late Return Fees, you should be aware that surcharges associated with your pick-up location are common in the industry. In essence this is a convenience fee charged by local operators. Companies have to pay for parking space on airport grounds, so travelers often pay a fee to account for this expense by the local agency. The amount of the fee can vary, but it's typically similar to the cost of hiring a taxi to a downtown location in Pietermaritzburg where the location surcharge wouldn't apply. Pay special attention to the hours of the office where you'll pick-up and drop-off your car to avoid out of hours or late return fees.
---
Limited Mileage Vehicle Hire Fees
| | | |
| --- | --- | --- |
| $ | Always Disclosed by Auto Europe | Always Disclosed by Others |
Often listed as Limited Kilometers or Limited Miles, this fee can be significant depending upon how far you drive over the limit specified on your contract. The fee can be €0.50 - €2 per additional kilometer that you drive. Most Auto Europe car hires come with unlimited mileage, but if you aren't sure, you can call our team of reservation agents to discuss your Pietermaritzburg car hire contract.
---
Car Hire Petrol Policy Fees
| | | |
| --- | --- | --- |
| $$ | Always Disclosed by Auto Europe | Sometimes Disclosed by Others |
Most car hire agreements in Pietermaritzburg require you to fill your vehicle with fuel prior to dropping it off at the agency when your trip is over. These Full to Full policies can result in a fee, charged after the fact, if you do not fill your vehicle up with gas or diesel fuel prior to dropping it off at the end of your trip. Pay close attention to your car hire contract, as you can generally save a little money by filling your tank yourself instead of relying on the local agency to do it for you.
---
VAT Taxes Associated with Car Hire in Pietermaritzburg
| | | |
| --- | --- | --- |
| $$ | Always Disclosed by Auto Europe | Sometimes Disclosed by Others |
Most European countries charge international travelers a VAT Tax (or Value Added Tax) on all goods and services. You are responsible for paying this charge (which tends to fall in the 15-30% range depending upon the Pietermaritzburg you are touring). Some online car hire companies will not include this mandatory tax in their quoted price to try to make their rates appear lower. If you see "Plus VAT" or "Taxes Extra" in the car hire contract you can assume that you'll be required to pay this tax locally when you pick up your car hire in Pietermaritzburg. Be sure you budget accordingly, or contact Auto Europe to see if we can beat the price.
---
Extra Car Hire Charges Related to Optional Equipment in Pietermaritzburg
| | | |
| --- | --- | --- |
| $$ | Always Disclosed by Auto Europe | Always Disclosed by Others |
If you've reserved extra equipment with your car hire (like child seats, GPS, ski-racks or snow chains), then you will be charged an additional Processing Fee or Administration Fee for this equipment (unless your online quote states that these costs are included in the total displayed price). Some destinations have specific requirements for traveling with children (who must be restrained in a properly-sized child seat or booster seat), so it's important to check the specific requirements in Pietermaritzburg to see if some of these optional car hire equipment items will be needed for your trip.
---
Frequently Asked Questions about Hiring a Car in Pietermaritzburg
Can I hire a car in Pietermaritzburg if I am under 25?
Yes, hiring a car in Pietermaritzburg when within the age group of 21-25 is not only possible, but easy. People that belong to this age category should be prepared for extra hire charges, such as the typical "young driver surcharge." Based on your car hire supplier, added charges can vary and possibly, may not even apply.
Is zero deductible car hire insurance available in South Africa?
Zero deductible auto hire insurance coverage is available in South Africa and Auto Europe offers outstanding rates for this premium insurance. Help make your pick-up experience as simple as possible and handle your insurance plan before you reach the supplier counter. Make use of the advantage of booking with Auto Europe and lock-in a great rate on zero deductible car hire insurance before you actually travel.
Can I drive my car hire into other countries?
Yes, international travel is permitted and without restriction for most car hires. For some car hires, such as luxury hires, travel restrictions might apply. For more information on international travel limitations, contact Auto Europe at 0800-983-468.
---
Choose Manual or Automatic Transmission Car Hire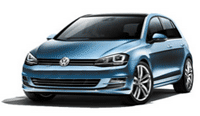 Drivers who never learned to pilot a stick, or simply would like to enjoy the smooth and effortless feeling that comes with driving an automatic transmission car hire, will be happy to learn that this transmission option could be available to you in Pietermaritzburg. An automatic vehicle in Pietermaritzburg is more often than not considered a upgraded option, and it's possible that you will need to reserve a larger vehicle in order to guarantee that your car hire is an automatic transmission vehicle. If you know that you require an automatic transmission car in Pietermaritzburg, simply apply a "Transmission Types" filter with only one click. If you like, we also allow you to filter your results to limit your search to the local car hire brand you'd prefer to do business with, so you can choose from automatic vehicles from the local company with the most positive customer ratings. It's straight-forward to finalise your automatic or standard transmission vehicle reservation after this ... simply finalise your booking details, add supplementary insurance coverage from Auto Europe for peace of mind, and then confirm your car hire!
Top Reasons to Drive an Automatic Transmission Car in Pietermaritzburg
Not difficult to drive so you can focus on the road around you.
An automatic transmission is most often common in larger cars and SUVs so you will probably be driving a comfortable vehicle!
Bonuses of a Stick-Shift Vehicle in Pietermaritzburg
It may be more affordable to arrange a stick-shift transmission van, SUV or car in many locations.
Pietermaritzburg car hire stock for manual transmission vehicles will frequently be greater.
Standard car hires are usually available in any locale where you may require a car hire.
---
Additional Transportation Services in Pietermaritzburg
While Auto Europe is usually recognized for our great rates on traditional car hires, we supply additional transportation options to deliver even further value for our customers. To better serve our clients, we are mindful that in certain cases traditional vehicle hires may not exactly meet the needs of your travel party. To offer our clients with more options and value, we offer vehicles for hire which include high quality luxury cars, 7-12 passenger vans and unique motorhomes. Whether you're thinking about an extended road-trip or simply want a premium motor vehicle experience, Auto Europe is here to make certain you are comfortable while driving. Assess rates in our secure booking engine and find the ideal auto hire for your upcoming adventure.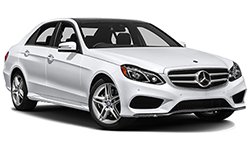 Luxury Car Hire Pietermaritzburg
- By using a luxury car hire in Pietermaritzburg, travellers can make the best of their time in South Africa. With offered cars such as Mercedes, Audi, Porsche, Maserati and more, you can compare rates without difficulty and pick the ideal vehicle for your getaway. Continue on planning your getaway to South Africa today and learn more about our luxury hire rates.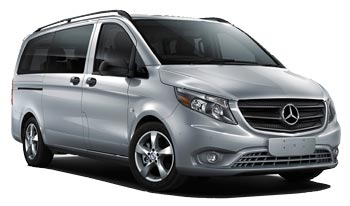 Van Hire Pietermaritzburg - In case your traditional car hire doesn't have enough space for your travel party, consider Auto Europe's great rates on van hires. Benefit from our outstanding rates on the ideal van for your trip, from modest family vans to 9-12 passenger sprinter vans. Make use of our secure booking engine to compare rates, capacity, detailed specs and more.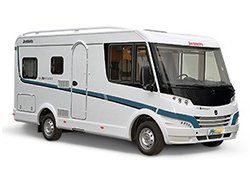 Pietermaritzburg Motorhome Hire
- While using a motorhome hire, unparalleled levels of exploration in South Africa are at your fingertips. Once you pick-up an RV in Pietermaritzburg, you can explore the city and beyond to help make the most of your vacation. With numerous secure and accommodating locations to pitch, find out for yourself exactly why motorhome hires in South Africa are as popular as ever!