Car Hire Stellenbosch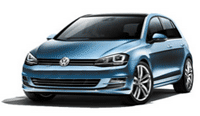 Settled to the east of the greater Cape Town area, Stellenbosch is a charming getaway destination, featuring a prominent university and a number of well-known vineyards. While the city is primarily known for Stellenbosch University, there is much to do around town. However, keep in mind that the best way to navigate the region is by car hire. Auto Europe works with several trusted car hire suppliers in Stellenbosch, which allows our clients to pick-up a car hire conveniently and maximize their time in the area. With a car hire, you can easily venture to wine tasting at the Waterford Estate, go for a walk in the beautiful Stellenbosch University Botanical Garden or simply explore the streets at your own pace. No matter what you plans entail, Auto Europe is here to help you fully experience all that Stellenbosch has to offer.
Use the booking engine at the top of the page to reserve your Stellenbosch car hire today! Please contact our award winning customer support team with any car hire questions or concerns you may have. They are standing by 24/7 to ensure all of your car hire needs are addressed in a timely manner. Reserve your South Africa car hire today!
Book with Trusted Car Hire Suppliers in Stellenbosch
To be able to offer our clients with an ideal auto hire experience, Auto Europe has partnered with reliable suppliers in the industry. We have developed unique partnerships with respected suppliers operating in Stellenbosch over our 60 years of experience in the auto hire industry, including Avis, Hertz and First, making it possible for us to offer our clients with great rates. Regardless if you are searching for a standard car hire, a luxury vehicle, or a family van, Auto Europe can assist in making your trip to South Africa materialize with our affordable rates and high quality service. Compare rates in our secure booking engine from preferred car hire suppliers in South Africa to find the optimal vehicle for your travel party. We're fully focused on customer satisfaction, so allow us to assist in making auto hire experience hassle-free when you book with Auto Europe today.
---
Which Types of Vehicle Are Available from Auto Europe
A number of our customers are not sure which vehicle class they ought to hire. You can avoid arranging the wrong type of car and then be pressured to arrange a more expensive upgrade at the local car hire kiosk in Stellenbosch. The following overview will help you to refine your search by teaching you a little more about our most popular auto hire choices.
Economy Car Hire Stellenbosch
If you are on a budget, or do not plan on any long drives in your Stellenbosch vehicle, we recommend an economy class sedan. These sporty little cars are easy to park and do not require much fuel.

Compact Car Hire Stellenbosch
If you value fuel-efficiency, but require additional space then reserve a compact vehicle in Stellenbosch. These gas-sipping models will usually offer 25-30 miles per gallon, and can comfortably store three medium-size travel suitcases in their boot.

Mid-Size Car Hire Stellenbosch
The ideal size vehicle for most travelers visiting Stellenbosch, a mid-size car will provide about 15ft to 17ft of space in its trunk and plenty of seating. Many mid-size models offer adequate capacity for 3 to 4 medium-size suitcases.

Full Size Car Hire Stellenbosch
At fifteen to twenty-five MPG, the fuel economy of a family size four-door sedan isn't great, however if you value back-seat leg room and sufficient storage capacity for 4 mid-size suitcases, a large sedan may be perfect for your time in Stellenbosch!

Luxury Car Hire Stellenbosch
We are known to specialize in high-end luxury cars for discerning travelers who wish to enhance their time in Stellenbosch. Auto Europe offers a great selection of luxury brand cars including BMW, Mercedes, Bentley, and even Ferrari or Lamborghini, you'll be excited by our selection of luxury vehicles for hire.

SUV Hire Stellenbosch
Large, secure, and equipped with plenty of horsepower. A sport utility will typically come with 4x4 drive, and it will sometimes come equipped with a roof rack for storage and a tire package that will easily handle tough roads. These upgraded vehicles are a great choice for groups of travelers with a lot of bags and luggage.
---
Frequently Asked Questions about Hiring a Car in Stellenbosch
How old do you need to be to hire a car in Stellenbosch?
To hire a car in Stellenbosch, motorists must be over the age of 18. Drivers in the age group of 18 - 25 should be aware of a likely "young driver surcharge." The charge is determined by the car hire supplier, however, it is commonly a day-to-day charge.
Is zero deductible car hire insurance available in South Africa?
In South Africa, zero deductible insurance is offered and Auto Europe offers our clients with excellent rates concerning this insurance coverage. Make your pick-up experience as simple as possible and deal with your insurance policy before you reach the supplier counter. Enjoy the advantage of booking with Auto Europe and lock-in a great rate on zero deductible auto hire insurance prior to when you travel.
Can I book a one-way car hire in Stellenbosch?
Yes, one-way car hires are possible in Stellenbosch and Auto Europe offers exceptional rates concerning this kind of travel. To check rates from multiple pick-up locations, make use of our booking engine at the top of this page. Get a fantastic rate for your trip in South Africa and ask for a cost-free quote.
---
Learn About Car Hire Surcharges in Stellenbosch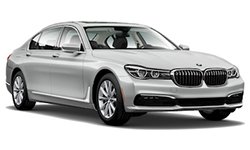 You certainly are not the only one if you are browsing quite a few discount travel sites to discover the ideal rate on your next auto hire in Stellenbosch. However, not all quoted car hire daily prices are the same. Many cheap car hire deals aren't what they pretend to be. Some unscrupulous car hire businesses do not reveal mandatory fees to obscure the actual cost of reserving a vehicle in Stellenbosch. Understand that if you opt-for that discount offer elsewhere, you'll have a hefty bill waiting for you at the pick-up counter, and the total cost may be more than Auto Europe's advertised rates.
We make a big effort to provide an inclusive, transparent rate to our valued clients. We've learned that savvy travelers like to understand the full cost of their car hire when they book. To help you, we have highlighted several common fees which many clients traveling to Stellenbosch may not be familiar with. The short guide which follows should help you understand auto hire industry jargon and avoid overpaying for your Stellenbosch car.
One Way Car Hire Fees in Stellenbosch
| | | |
| --- | --- | --- |
| $$$$ | Always Disclosed by Auto Europe | Sometimes Disclosed by Others |
Often referenced on your quote as International One Way Fee, Domestic One Way Fee, Vehicle Return Fee, or Drop Charge, a one-way fee is the charge car hire companies require when you are picking up your vehicle in Stellenbosch and dropping it off in another location. It includes the transportation costs in shifting their local fleet around to maintain an inventory of vehicles in all locations and can range from €10 - €1,000 depending upon the specifics of your vehicle and itinerary. Domestic drop charges are typically significantly lower than international one way fees. If you're planning a one-way trip and are looking for creative ways to reduce your one way surcharge, call our team of experts and we'll work with you to save you money on your one way car hire in Stellenbosch.
---
Local Tax Charges Related To Driving a Car Hire in Stellenbosch
| | | |
| --- | --- | --- |
| $ | Always Disclosed by Auto Europe | Rarely Disclosed by Others |
There are many names for local car hire taxes, including Road Tax, Vehicle License Fee, Environmental Fee or Eco Surcharge, Credit Card Processing Fee, or Road Safety Fee. The cost of these mandatory charges is usually low (€1 - €5 per day), and they are required by law for drivers in many locations around the world. Many online car hire services do not disclose these "hidden fees," so we make an effort to be up front and transparent about them so you know what you'll be paying for your car hire in Stellenbosch before you depart on your trip.
---
Office Costs for Car Hire in Stellenbosch
| | | |
| --- | --- | --- |
| $$ | Always Disclosed by Auto Europe | Rarely Disclosed by Others |
Parking space at a major airport or train station comes at a premium, and to cover this cost, car hire agencies who offer convenient pick-up and drop-off right at these terminals will often pass a portion of these costs to travelers in the form of an Airport Surcharge, Premium Location Surcharge, Parking Fee or Rail Station Surcharge. There is a way to avoid these car hire fees. If you don't mind traveling to a downtown location in Stellenbosch to pick-up your vehicle, you can avoid paying this convenience cost, but most travelers who factor in the expense and time of catching a cab to a downtown office opt for airport or rail-station pick-up, justifying the extra cost as a worthwhile expense to get on the road faster and maximize their time in Stellenbosch. Wherever you choose to pick up your car hire in Stellenbosch, we recommend that you pay careful attention to the office's business hours on your Auto Europe voucher so that you can return your vehicle when their office is open. This way you can avoid costly Late Return Fees, sometimes called Out of Hours Fees.
---
Car Hire Petrol Policy Fees and Surcharges
| | | |
| --- | --- | --- |
| $$ | Always Disclosed by Auto Europe | Sometimes Disclosed by Others |
Pay careful attention to whether your car hire contract says Full to Full or Full to Empty for your fuel policy. The type of fuel policy you have will help you understand if you need to fill your vehicle with gas before dropping it off or not. If you are required to do so, do it to avoid charges which can be greater than the cost of filling the tank.
---
Driver Charges and Fees for Hiring a Car in Stellenbosch
| | | |
| --- | --- | --- |
| $$$ | Always Disclosed by Auto Europe | Rarely Disclosed by Others |
If you plan to have more than one driver, you may be asked to pay an Additional Driver Fee at the counter when you pick up your car hire in Stellenbosch. If you can have a single driver for your trip, you can typically avoid this fee.

Additionally, some car hire agencies in Stellenbosch will assign a Young Driver Surcharge when hiring to drivers under the age of 25 (or in some cases 21). The same is true with Senior Driver Fees which may be added to car hire contracts for drivers over the age of 65.

It's important to note, however, that not every local car hire operator will charge these fees (and even if they do, some charge less than others). If you fall in these age brackets, call Auto Europe's reservation specialists and we can help you find the best deal on your Stellenbosch car hire.
---
Additional Transportation Services in Stellenbosch
While Auto Europe is usually renowned for our great rates on standard car hires, we provide additional transportation options to offer even further value for our clients. While we are well known for our great rates on traditional car hires, we realize that a number of our clients are searching for more in their vehicle hire. To offer our clients with even further options and satisfaction, we offer vehicles for hire such as high-end luxury cars, 7-12 passenger vans and versatile motorhomes. Regardless if you are traversing Stellenbosch in a large group of people or are planning on an off the path journey across South Africa, Auto Europe is here to provide you with the car to help you get there. Assess prices in our secure booking engine to find the ideal car hire for your future adventure.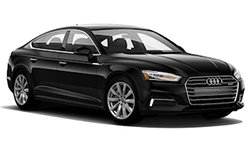 Luxury Car Hire Stellenbosch
- Those searching for a sophisticated, comfortable and quality travel experience in South Africa should look no further than a luxury car hire. With offered choices such as Mercedes, Audi, Porsche, Maserati and others, you can compare rates effortlessly and select the ideal vehicle for your holiday. Check out our rates and get the ideal vehicle for your getaway plans in South Africa!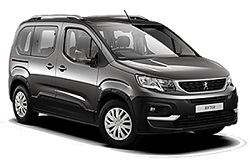 Van Hire Stellenbosch - Those travelling within a sizeable party or transporting large/heavy bags may find a van hire is the most suitable choice for their time in South Africa. Auto Europe provides outstanding rates on small, medium and large van hires that are designed to accommodate practically any travel party. Within our safe booking engine, compare rates, capacity, detailed specs and much more.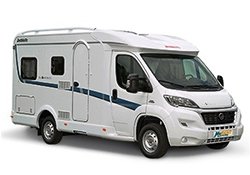 Stellenbosch Motorhome Hire
- Providing a different way to visit and experience South Africa, motorhome hires becoming increasingly popular. Your vacation hopes have no boundaries when behind the wheel of a motorhome hire. This more and more popular form of transportation makes it possible for travellers to immerse themselves in South Africa and safely camp at several locations.