Car Hire Centurion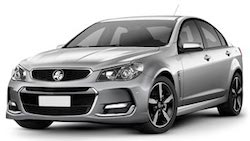 Settled in northern South Africa, Centurion is an increasingly popular destination that is in close proximity to both the cities of Pretoria and Johannesburg. Within the city, travellers will find convenient pick-up locations from trusted suppliers such as Avis - allowing hassle-free travel throughout the city and surrounding area. While behind the wheel of a car hire, you can visit top local attractions such as the charming Irene Village Mall shopping centre - featuring a wide selection of shops and eateries, the Irene Farm - for an interesting day outside of the city, or embark on a day trip into Johannesburg or Pretoria for an exciting day in one of South Africa's most well-known cities! No matter where you travel plans in Centurion take you, book your car hire with Auto Europe.
Enjoy all of the sights and sounds Centurion has to offer with a car hire from Auto Europe. Auto Europe strives to provide our customers with car hire experiences that are second to none. Use the Booking Engine at the top of the page to reserve your car hire in South Africa today! Contact our award winning customer support team with any questions or concerns you may have regarding your Centurion car hire. Our agents are standing by to ensure all of your car hire needs are addressed properly.
Book with Trusted Car Hire Suppliers in Centurion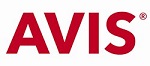 Auto Europe works with reliable suppliers within the industry in order to supply our customers with an excellent auto hire experience. With over 60 years of experience in the car hire business, we are able to deliver exceptional rates on car hires in Centurion through our special relationships with suppliers such as Avis at pick-up locations across the city. Our extensive fleet of vehicles is able to accommodate practically any travel party, from economy cars to luxury hires and 7-12 passenger vans - Auto Europe has you covered. Compare prices in our online booking engine from reliable car hire suppliers in South Africa to search for the most suitable vehicle for your travel party. We are completely committed to customer satisfaction, so let us help make your auto hire experience hassle-free when you book with Auto Europe today.
---
Centurion Car Hire Surcharges You Should Have Questions About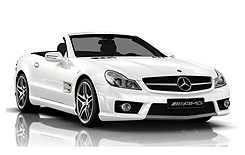 Most people booking a vehicle in Centurion will search a couple of sites to obtain the best price. Prior to confirming your car hire, you might want to have all the information that's available. Don't be misled by web booking services which advertise uncharacteristically low daily rates. These companies are usually not displaying mandatory taxes and surcharges that are owed by law in Centurion. You better believe that if you book that discount offer somewhere else, you'll have a hefty bill waiting for you at the pick-up counter, and the total cost may be more than Auto Europe's advertised rates.
We think you'll be happy to know that the pricing on our site is clear and transparent, and it is frequently inclusive of these fees. We have found that smart travelers prefer to see the total cost of their vehicle hire when they book. The short guide we've written will offer useful facts about several of the most common car hire taxes and surcharges other sites could be concealing from you. The most common types of car hire industry fees featured below are a terrific starting point to be certain that you are up to speed on industry lingo when hiring a car in Centurion.
Car hire Drop Charges in Centurion
| | | |
| --- | --- | --- |
| $$$$ | Always Disclosed by Auto Europe | Sometimes Disclosed by Others |
Often referenced on your quote as International One Way Fee, Domestic One Way Fee, Vehicle Return Fee, or Drop Charge, a one-way fee is the charge car hire companies require when you are picking up your vehicle in Centurion and dropping it off in another location. It includes the transportation costs in shifting their local fleet around to maintain an inventory of vehicles in all locations and can range from €10 - €1,000 depending upon the specifics of your vehicle and itinerary. Domestic drop charges are typically significantly lower than international one way fees. If you're planning a one-way trip and are looking for creative ways to reduce your one way surcharge, call our team of experts and we'll work with you to save you money on your one way car hire in Centurion.
---
Extra car hire Costs Associated With Vehicle Equipment in Centurion
| | | |
| --- | --- | --- |
| $$ | Always Disclosed by Auto Europe | Always Disclosed by Others |
If you've reserved extra equipment with your car hire (like child seats, GPS, ski-racks or snow chains), then you will be charged an additional Processing Fee or Administration Fee for this equipment (unless your online quote states that these costs are included in the total displayed price). Some destinations have specific requirements for traveling with children (who must be restrained in a properly-sized child seat or booster seat), so it's important to check the specific requirements in Centurion to see if some of these optional car hire equipment items will be needed for your trip.
---
International Car Charges for Centurion Car Hire
| | | |
| --- | --- | --- |
| $$$ | Always Disclosed by Auto Europe | Sometimes Disclosed by Others |
You will see these charges on your contract as a Cross Border Fee or Travel to Other Countries charge. This car hire surcharge will typically be in the range of €20 - €50 and applies for car hires you plan to drive internationally. This is charged by local car hire agencies to cover the cost of international toll stickers and licensing which may be required to drive your vehicle in a neighboring nation Some agencies in Centurion may not permit international travel at all, while others may charge a very low fee. If you have questions call us and we can find ways to save you money on your Centurion car hire.
---
Car Hire Fuel Policy Fees and Surcharges
| | | |
| --- | --- | --- |
| $$ | Always Disclosed by Auto Europe | Sometimes Disclosed by Others |
Pay careful attention to whether your car hire contract says Full to Full or Full to Empty for your fuel policy. The type of fuel policy you have will help you understand if you need to fill your vehicle with gas before dropping it off or not. If you are required to do so, do it to avoid charges which can be greater than the cost of filling the tank.
---
Unlimited or Limited Mileage Auto Hire Costs
| | | |
| --- | --- | --- |
| $ | Always Disclosed by Auto Europe | Always Disclosed by Others |
If your Centurion car hire agreement features a Limited Kilometers or Limited Miles clause, pay careful attention to the specifics. Some car hire agencies will charge you a €0.50 - €2 fee per additional mile or kilometer driven above and beyond the stated maximum. Most Auto Europe car hire options in Centurion include unlimited mileage (which is clearly stated in our online booking engine), to allow you to drive as much as you want as you explore Centurion.
---
Frequently Asked Questions about Hiring a Car in Centurion
How old do you need to be to hire a car in Centurion?
To hire a car in Centurion, travellers are required to be over the age of 18. All drivers under the age of 25 should expect that they're going to possibly be subject to a "young driver surcharge." Each individual auto hire supplier calculates the surcharge but young drivers should expect it as a daily extra cost.
Is zero deductible car hire insurance available in South Africa?
In South Africa, zero deductible insurance is readily available and Auto Europe presents our clients with superb rates on this insurance policy. Rather than obtaining standard insurance coverage directly from your specific supplier at the pick-up counter, consider our rates on zero excess insurance. Nearly all Auto Europe zero deductible insurance packages have surprisingly great rates in comparison to well-known supplier's standard insurance coverage plans, so consider our rates.
Can you guarantee a car hire in Centurion with automatic transmission?
Automatic transmission car hires can be guaranteed in the majority of destinations. If you don't see the automatic transmission option within our booking engine, we recommend you contact us toll-free and 24/7 at 0800-983-468 for assistance.
---
Automatic Transmission Car Hire in Centurion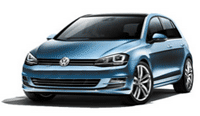 Hiring a manual transmission is not your only option with Auto Europe. If you aren't certain how to (or do not wish to) book a standard transmission car, you may filter your search results to just display automatic transmission vehicles in Centurion. Labeled as a more expensive option by a few local car hire companies, there is often less inventory when searching for automatic vehicles. In many destinations (such as Europe) stick-shift transmission is standard for car hires. It is quite simple to set a filter on your Auto Europe car booking search results to include only automatic transmission vehicles. It's also an option to modify your search results to only show automatic vehicles offered by Hertz, Europcar, Sixt, Avis, or another car hire brand like Enterprise servicing Centurion. Once you have selected the ideal standard transmission or automatic car hire in Centurion, finalise the final details of your car hire, evaluate the coverage options offered by Auto Europe, and then finalise your car hire reservation in seconds.
Bonuses of Manual Transmission Car Hire in Centurion
It will save money -- stick-shift cars are frequently less expensive per-day than an automatic vehicle hire.
You will enjoy more car hire classes to select from, due to the fact that many car hire businesses in Centurion prefer standard transmission cars, vans, and SUVs.
Stick-shift cars, vans, and SUVs are frequently stocked by car hire agencies in any city you visit.
Benefits of an Automatic Transmission Vehicle Hire in Centurion
It often is a bit less-stressful for some travelers to drive an automatic transmission in a new city.
Automatic transmission is most often normal in upscale vehicles so you will be driving an excellent car.
---
Additional Transportation Services in Centurion
In addition to offering affordable rates within the industry on standard auto hires, Auto Europe likewise offers a number of specialty transportation services to supply our clients with more value. While we are recognized for our terrific rates on conventional auto hires, we realize that a selection of our customers are searching for more in their vehicle hire. To meet the needs of practically any travel plan, we provide unique hire options including luxury hires, family vans and even motorhomes. From coastal road-trips to camping out in the mountains, let us assist you to get to your preferred vacation destination while in the driver's seat. Use our booking engine at the top of the page to check rates and begin the next phase of arranging your getaway to South Africa.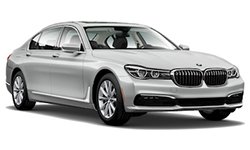 Luxury Car Hire Centurion
- Those looking for a stylish, relaxing and high quality travel experience in South Africa need to look no further than a luxury car hire. With available models including Mercedes, Audi, Porsche, Maserati and many more, it is possible to compare rates easily and pick the optimal vehicle for your plans. Continue planning your getaway to South Africa and discover more details on our luxury hire rates.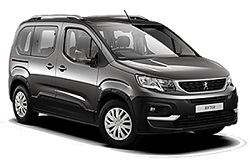 Van Hire Centurion - If you are in need of a vehicle to fit your sizeable travel party, large/heavy luggage or anything in the middle - take a look at a van hire for your vacation in South Africa. From comfortable family vans to spacious 9-12 passenger vans, we supply excellent rates on our whole fleet of vans readily available for hire. In our booking engine, assess rates, capacity, detailed specs and even more.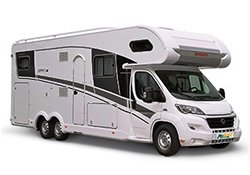 Centurion Motorhome Hire
- Offering a unique option to discover and journey through South Africa, motorhome hires becoming increasingly popular. When you pick-up an RV in Centurion, you are able to experience the city and surrounding region to make the most of your vacation. This increasingly popular mode of travel enables travellers to immerse themselves in South Africa and easily camp at a number of destinations.