Car Hire Knysna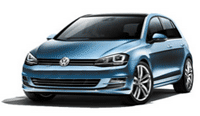 Settled along the southern coast of South Africa's Western Cape Province, Knysna is a quiet getaway destination with much to offer travellers on holiday. With a vibrant local culture, must-visit attractions both in town and along the surrounding coastline, when you pick-up a car hire from one of convenient locations in Knysna - you will be able to make the most of your time in the region. While behind the wheel, make your way to the scerene shores of Knysna Lagoon, spend a day on the waters of the Knysna Heads or have an unforgettable encounter with an African elephant at the Knysna Elephant Park. No matter what your plans are during your visit to Knysna, a car hire from Auto Europe is the perfect way to do and see more during your experience. Compare rates online and lock-in a fantastic rate today!
Use the booking engine at the top of the page to reserve your Knysna car hire today! In need of assistance regarding your car hire? Simply contact our award winning customer support team. They are available 24/7 to ensure all of your South Africa car hire questions or properly addressed in a timely manner. Book your Knysna car hire now!
Book with Trusted Car Hire Suppliers in Knysna
To be able to offer our clients with a positive car hire experience, Auto Europe has partnered with trusted suppliers in the industry. Through our sixty years of car hire business experience, we have developed special relationships with major suppliers, including Budget, allowing us to supply fantastic rates in Knysna. If you're searching for a conventional auto hire, a luxury vehicle, or a family van, Auto Europe can help make your travel plans become a reality with our affordable rates and excellent service. Compare prices in our secure booking engine from reliable auto hire suppliers in South Africa to find the most suitable vehicle for you and your travel party. We are proud to provide our customers with a positive car hire experience - so, permit us to take the complications from your travel once you book with Auto Europe.
---
Which Type of car hire is The Right Fit For Your Trip?
At Auto Europe we team up with highly-rated local car hire operators to offer you access to the most competitive prices on the entire inventory of vehicles to hire in Knysna. If you toggle your search in Auto Europe's booking engine by car hire class, then you should rapidly find the best-suited car for your driving tour of Knysna.
Economy Car Hire Knysna
These driver-friendly, cost-effective sedans are affordable to fuel and no trouble to park on narrow streets. The smart option for people that want to hire a sedan to navigate a city or town, you will enjoy 30-35 miles to the gallon or better with most of our available economy vehicles.

Compact Car Hire Knysna
Able to handily stow three small or mid-sized pieces of luggage, many compact cars will be a wise option for drivers seeking more comfort than an economy-class car will offer.

Mid-Size Car Hire Knysna
A surplus of suitcases and passengers are a great fit for a mid-size sedan, which many consider the ideal option for travelers that don't wish to pay for a larger model like an SUV, Minivan, or Luxury Sedan.

Full Size Car Hire Knysna
At between 15 and 25 miles to the gallon, the fuel efficiency on a family size 4-door sedan is not great, but with that said, if you value back seat leg room and enough trunk storage space for four mid-size suitcases, this is the model for your time in Knysna!

Luxury Car Hire Knysna
Since you're laying down your hard-earned cash on this trip, why not explore in total comfort? A luxury or performance car hire from Auto Europe will enable you to treat yourself and more comfortably drive Knysna in a upscale vehicle.

SUV Car Hire Knysna
Large, safe, and powerful. A mid-size or large SUV will typically come with the option of four wheel drive, and it will sometimes come with a luggage rack and tyres that can handle tough road conditions. These popular vehicles are a great choice for groups of travelers with significant bags and luggage.
---
Frequently Asked Questions about Hiring a Car in Knysna
Can I hire a car with a debit card in Knysna?
Although the vast majority of car hire suppliers need a credit card for insurance needs, a credit card isn't always needed when booking with Auto Europe. A debit card can be an satisfactory way of payment with a number of our chosen suppliers in Knysna. To learn more about ways to book a car hire with a debit card, call Auto Europe at 0800 983 468.
Is zero deductible car hire insurance available in South Africa?
Zero deductible car hire insurance policies are obtainable in South Africa and Auto Europe offers fantastic rates on this high quality type of insurance. Steer clear of the hassle of buying insurance coverage from your supplier's counter and make the most of our pre-paid insurance plans. Nearly all Auto Europe zero deductible insurance coverage plans have remarkably great rates compared to well-known supplier's basic insurance plans, so think about our rates.
Can I cancel my car hire reservation in Knysna?
Absolutely, you will be able to cancel your auto hire reservation in Knysna. Furthermore, cost-free cancellations are offered 48 hours ahead of the time of pick-up.
---
Why Hire a Car in Knysna with Us
If you want excellent treatment and great value, then the Auto Europe brand ought to be your first pick for your next Knysna car hire. Throughout our brand's long history we've created partnerships with trustworthy car hire agencies servicing Europe and locations around the world. At Auto Europe we book a significant number of car hires with major agencies like Budget, Sixt, Enterprise, Hertz, and many more, and this significant booking volume allows us to negotiate industry-leading pricing. Thanks to this, our clients enjoy access to pricing you cannot enjoy anywhere else when you make a booking online with Auto Europe. And it's for this reason that our rates are usually comparable to or even better than you would enjoy when reserving a car directly with these global brands or another online car hire service.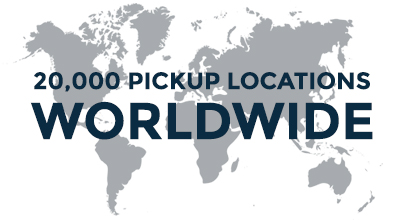 You will be glad to know that the price structure on Auto Europe is transparent, and often inclusive of these fees. Many clients would prefer to know the total price they will be paying for their car up front. To help you try to demystify the add-on charges, fees and local taxes commonly required for different car hire circumstances, we've written this brief overview. Below you will read clear facts about some of the most common car hire charges which you could wonder about when exploring Knysna.
Over the course of our 6+ decades, our company has been fortunate to enjoy numerous accolades and awards. To share just a couple:
Recent Auto Europe Honours
Gold Award Winner - Ground Transportation, Worldwide Coverage (Travel Weekly)
Customer Service Manager of the Year (Customer Service Institute of America)
Best Specialty Travel Supplier (Virtuoso)
---
Additional Transportation Services in Knysna
In addition to providing competitive rates within the industry on traditional car hires, Auto Europe also offers numerous alternative transportation services to supply our customers with even greater value. We recognize that for a number of travel parties, a standard car hire may not completely match your transportation needs - so, we take pride in going one step further for our customers. With options including luxury hires, motorhomes, 9-12 passenger van hires and more, Auto Europe has the optimal vehicle to cater to just about any travel plan. Whether you are visiting Knysna in a larger group or are planning on an off the path journey across South Africa, Auto Europe is here to offer you the auto hire to help you get there. Use our booking engine on this page to compare and contrast rates and start the next step of arranging your vacation to South Africa.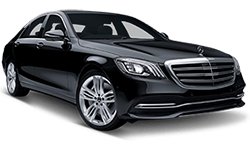 Luxury Car Hire Knysna
- Those looking for a fashionable, convenient and premium travel experience in South Africa should look no further than a luxury car hire. With available cars that include Mercedes, Audi, Porsche, Maserati and more, you can compare rates effortlessly and select the most suitable vehicle for your getaway. Compare rates and discover the most suitable vehicle for your travel plans in South Africa!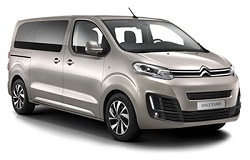 Van Hire Knysna - Those travelling in a larger party or carrying large/heavy luggage may find a van hire is the most suitable choice for their time in South Africa. From comfortable family vans to roomy 9-12 passenger van hires, we offer outstanding rates on our whole fleet of vans for hire. In our secure booking engine, evaluate rates, capacity, detailed specs and more.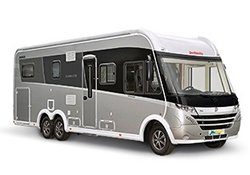 Knysna Motorhome Hire
- A motorhome or RV hire in Knysna unlocks a completely new amount of opportunity and exploration for your holiday to South Africa. Your travel wishes are free of limits when behind the wheel of a motorhome hire. This increasingly popular style of getting around allows travellers to immerse themselves in South Africa and safely camp at several destinations.