Car Hire Randburg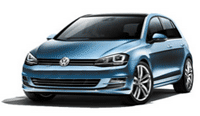 Settled in the greater-Johannesburg metropolitan region, Randburg is a popular destination - offering plenty to do in town and convenient access to the city of Johannesburg. We offer several convenient pick-up locations from some of the industry's most trusted suppliers, so our clients can pick-up their car hire with ease and be on their way. With a car hire in Randburg, you can visit local favorite destinations such as Northcliff Hill - boasting a stunning view of the surrounding region, the Cresta Shopping Centre - featuring a wide selection of shops and boutiques, or you can venture into Johannesburg for a night out in the city. From enjoying a meal in town to hiking in the nearby hills, a car hire with Auto Europe is the best way to experience Randburg.
Experience all of the sights and sounds of Randburg, South Africa from the comfort of your own car hire, provided by Auto Europe. No matter what you may have planned during your stay in Randburg, a car hire from Auto Europe will enable you to do and see it all. Use the booking engine at the top of the page to reserve your South Africa car hire. Should you run into any problems during your car hire reservation, or if you just have a question or concern, please do not hesitate to contact our award winning customer support team. They are standing by 24/7 to ensure your car hire experience is second to none. Reserve your Randburg car hire today!
Book with Trusted Car Hire Suppliers in Randburg
To be able to offer our clients with an ideal auto hire experience, Auto Europe has partnered with reliable suppliers in the industry. We have developed unique partnerships with respected suppliers operating in Randburg over our 60 years of experience in the auto hire industry, including Avis, Europcar, and Sixt making it possible for us to offer our clients with great rates. Regardless if you are searching for a standard car hire, a luxury vehicle, or a family van, Auto Europe can assist in making your trip to South Africa materialize with our affordable rates and high quality service. Compare rates in our secure booking engine from preferred car hire suppliers in South Africa to find the optimal vehicle for your travel party. We're fully focused on customer satisfaction, so allow us to assist in making auto hire experience hassle-free when you book with Auto Europe today.
---
Benefits of Different Car Hire Varieties
There is a lot to weigh when booking a vehicle for your driving tour of Randburg. Here is a quick list to think about as you finalise your car hire. And you will also discover some additional facts about the primary classes of cars we arrange for most of our clients.
What you can afford to spend, and remember to consider both per-day and the amount you'll spend for the duration of your trip.
How many children and adults will be included in your group and the amount of space you'll need to seat every person comfortably.
The quantity of suitcases and bags you will need to store as you navigate Randburg.
If you will be enjoying any shopping during the course of your vacation (and will require extra room in your car in addition to what's required for your luggage).
The variety of vehicle transmission you are experienced with driving (upgraded vehicles are significantly more likely to guarantee automatic transmission).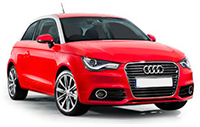 Economy Car Hire Randburg
A gas-sipping economy class sedan will generally accommodate four adults, and 2 medium-sized suitcases or bags, and a light-weight carry-on bag. These models are no trouble to park on narrow city streets and they are an affordable vehicle to drive for short trips.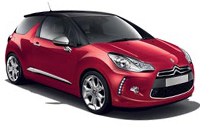 Compact Car Hire Randburg
When you require a bit more space, but you still would like an affordable, efficient car for your adventure in Randburg, we think you should consider a Compact car. These vehicles will usually offer 12-14 ft of storage space for your luggage.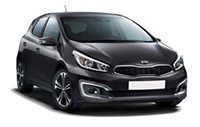 Mid-Size Car Hire Randburg
Hire a comfortable car with adequate space to store four bags when you book a mid-size vehicle in Randburg. Mid size models are frequently recommended as the ideal budget-friendly option for those who require a little extra room for passengers or luggage.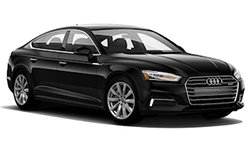 Full Size Car Hire Randburg
Offering 15-25 miles to the gallon, the fuel economy on a full size four-door sedan is not that great, however if you value rear-passenger leg room and sufficient trunk space for 4 airline travel bags, then this is the model for your trip!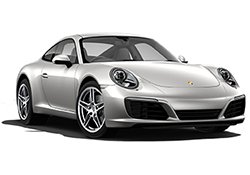 Luxury Car Hire Randburg
Auto Europe is pleased to offer an assortment of luxury car models, convertible cars, and premium sports cars for travelers who wish to improve their trip to Randburg. If you do not find the luxury car you're looking for during an online search, call our experienced reservation team and a member of our staff will be able to drive it to your location from a nearby city.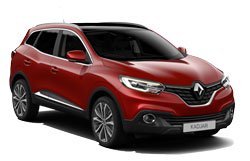 SUV Hire
A great fit for long drives with a family, these big safe automobiles offer plenty of room for storing suitcases, bags, and other equipment, and are comfortable to drive.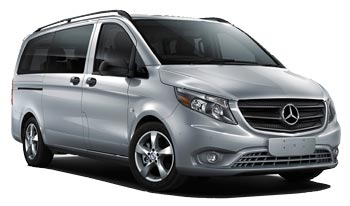 Van Hire Randburg
Treat yourself to plenty of space to comfortably seat your family or group during your vacation to Randburg. With a minivan or passenger van rental you can tour in style.
---
Frequently Asked Questions about Hiring a Car in Randburg
Can I hire a car with unlimited mileage in Randburg?
Unrestricted mileage hires are offered in Randburg and are supplied through a lot of our dependable suppliers. Standard car hires are usually provided including this benefit, on the other hand, there may be restrictions on vehicle classes like luxury hires and SUVs. Included regulations can differ, based upon your particular auto hire supplier.
Is zero deductible car hire insurance available in South Africa?
In South Africa, zero deductible insurance is available and Auto Europe provides our clients with exceptional rates on this coverage. Rather than purchasing standard insurance directly from your respective supplier at the pick-up counter, compare our rates on zero excess insurance. Enjoy the benefit of booking with Auto Europe and secure a terrific rate on zero deductible car hire insurance before you travel.
Can I drive my car hire into other countries?
Most car hire classes are usually allowed to be driven internationally without restriction. However, restrictions may be applicable on specific car categories such as luxury car hires. For additional information on international travel restrictions, get in touch with Auto Europe at 0800-983-468.
---
Finding an Automatic Transmission Vehicle Hire in Randburg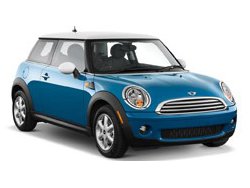 Travelers that never learned to pilot a manual transmission car, or would rather enjoy the smooth and easy feeling that comes with driving an automatic vehicle, will be glad to learn that this option could be available to you in Randburg. Considered a higher cost feature by some local companies, there is often a much lower number of cars to choose from when searching for automatic cars to hire. In many locations (such as Europe) stick-shift transmission is standard for vehicles. It just takes one click to narrow your car hire search results to include cars which match your favored type of transmission. Once you've narrowed your search results based on your transmission criteria, it's very simple to apply some additional refinements to your search based on the local company, your preferred car hire style, or With your transmission filter applied, you can browse available inventory, or apply additional filters including your preferred pick-up and drop-off location, car hire supplier, or vehicle size. Make a few final choices regarding optional insurance coverage, etc. and then confirm your booking in seconds!
A Few Reasons to Opt For an Automatic Car Hire in Randburg

You will be able to pay attention to the traffic while driving in an unfamiliar location.
You can drive a premium vehicle - in a high percentage of cities and countries, automatic transmission is something which comes standard on the best cars available.

Top Reasons to Hire a Standard Vehicle in Randburg

You'll find stick-shift transmission at a lower price than automatic vehicles.
You will find more vehicle choices, because many car hire operators in Randburg stock more manual transmission vehicles.
Travellers can usually find standard-transmission vehicles in any region of the world.
---
Additional Transportation Services in Randburg
While Auto Europe is usually renowned for our great rates on standard car hires, we provide additional transportation options to offer even further value for our clients. While we are well known for our great rates on traditional car hires, we realize that a number of our clients are searching for more in their vehicle hire. To offer our clients with even further options and satisfaction, we offer vehicles for hire such as high-end luxury cars, 7-12 passenger vans and versitile motorhomes. Regardless if you are traversing Randburg in a large group of people or are planning on an off the path journey across South Africa, Auto Europe is here to provide you with the car to help you get there. Assess prices in our secure booking engine to find the ideal car hire for your future adventure.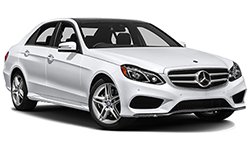 Luxury Car Hire Randburg
- Those searching for a sophisticated, comfortable and quality travel experience in South Africa should look no further than a luxury car hire. With offered choices such as Mercedes, Audi, Porsche, Maserati and others, you can compare rates effortlessly and select the ideal vehicle for your holiday. Check out our rates and get the ideal vehicle for your getaway plans in South Africa!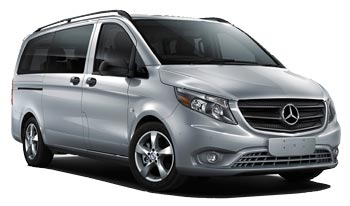 Van Hire Randburg - Those travelling within a sizeable party or transporting large/heavy bags may find a van hire is the most suitable choice for their time in South Africa. Auto Europe provides outstanding rates on small, medium and large van hires that are designed to accommodate practically any travel party. Within our safe booking engine, compare rates, capacity, detailed specs and much more.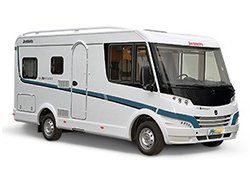 Randburg Motorhome Hire
- Providing a different way to visit and experience South Africa, motorhome hires becoming increasingly popular. Your vacation hopes have no boundaries when behind the wheel of a motorhome hire. This more and more popular form of transportation makes it possible for travellers to immerse themselves in South Africa and safely camp at several locations.