Car Hire in Johannesburg
Travel in and around Johannesburg, requires a hire car to fully appreciate this South African city. Founded after the discovery of gold in the late nineteenth century it is a young city without a comprehensive public transportation system. Due to this lack of transport Johannesburg is the perfect city to rent a car for sightseeing in town or for traveling to the many nearby townships and venues that are otherwise inaccessible to visitors.
Tour with a Rental Car in Johannesburg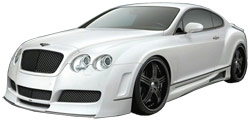 Renting a car offers an economical solution for the many excursions in surrounding areas necessary to fully experience Johannesburg. Auto Europe offers several pick up locations and a large fleet selection, so whether your itinerary includes downtown destinations such as Constitution Hill and the Johannesburg Art Gallery, or exotic destinations like the Rhino and Lion Nature Reserve or the Tswaing meteorite crater, you can be sure that Auto Europe can assist with your car hire needs.
How to Hire a Car in Johannesburg, South Africa
A hire car in Johannesburg has never been easier with Auto Europe's award winning customer service. You will find the lowest rates and the vehicle to suit your needs thanks to Auto Europe's price match guarantee and large fleet selection. You can book online or for more information please contact us.