Car Hire Secunda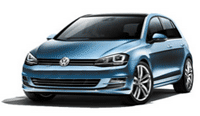 Located west of major cities such as Johannesburg and Pretoria, Secunda is a quiet mining town that offers a quiet getaway opportunity outside of the major metropolitan regions of South Africa. Settled in the Mpumalanga Province, travellers will find much to do while in town and several pick-up locations for car hires - which is the optimal mode of travel for those visiting. With a car hire, travellers can easily visit locations such as the Umuzi Waterfront - featuring indoor and outdoor entertainment from an exciting water park to bowling, delicious local dining options and mini-golf. There is something for everyone to enjoy in Secunda, so why not make the most of your time in town and book a convenient car hire with Auto Europe.
Planning a once in a lifetime trip to Secunda? Let Auto Europe help! Auto Europe specialises in providing customers with the right car hire for their travel needs. Use the booking engine at the top of the page to reserve your South Africa car hire from Auto Europe today! Should you have the need, our award winning customer support team is available 24/7 to ensure all of your Secunda car hire questions and concerns are thoroughly addressed. Book your Secunda car hire now!
Book with Trusted Car Hire Suppliers in Secunda
To be able to offer our clients with a positive car hire experience, Auto Europe has partnered with dependable suppliers within the industry. With more than six decades of experience in the car hire industry, we are able to offer fantastic rates on car hires in Secunda through our unique relationships with suppliers such as Avis and Budget at pick-up locations within the city. If you're trying to find a traditional auto hire, a luxury vehicle, or a passenger van, Auto Europe can help make your trip to South Africa a reality with our fantasitc rates and outstanding service. Compare prices in our secure booking engine from trusted auto hire suppliers in South Africa to determine the ideal vehicle for your travel party. Auto Europe is dedicated to our customer's satisfaction, so regardless of which of our suppliers you decide on in Secunda - you'll find us there every step of the way.
---
Pros and Cons of Popular Car Hire Sizes
If you're thinking about what types of vehicles will be available when hiring a car in Secunda? Below we've provided the major car types you might want to consider, and why each choice might work well for your trip.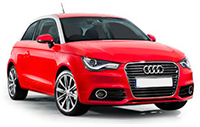 Economy Car Hire Secunda
A fuel-efficient economy car will typically accommodate 4 adults, 2 medium-sized bags or suitcases, in addition to a small carry-on bag. They are a delight to park in tight spaces and they are an inexpensive sedan to travel around town.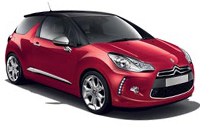 Compact Car Hire Secunda
Able to comfortably store 3 small or mid-sized bags, most compact class cars will be a wise option for people seeking more comfort than an economy car hire will offer.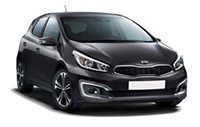 Mid-Size Car Hire Secunda
Reserve a comfy car hire with plenty of room to store four suitcases when you reserve a mid-size car hire in Secunda. These models are typically the perfect budget-friendly option for drivers who require a little additional capacity for passengers and or luggage.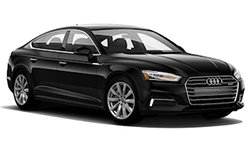 Full Size Car Hire Secunda
While the miles per gallon is less than on a smaller vehicle (most full size models will offer between 15 and 25 miles to the gallon), there is sufficient of space to store your suitcases and bags and full-size vehicles also offer additional leg-room for extended excursions.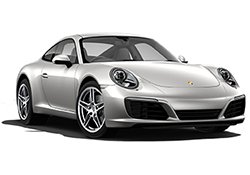 Luxury Car Hire Secunda
Auto Europe is pleased to offer a range of luxury car models, automatic convertibles, and high performance sports cars for travelers who wish to improve their visit to Secunda. If you don't see the luxury car you're looking for during an online search, contact our knowledgeable agents and we will be able to drive it to meet you at the airport from a nearby city where your luxury car is available.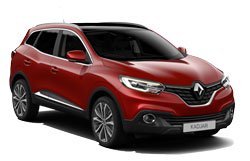 SUV Hire Secunda
Large, secure, and equipped with plenty of horsepower. A sport utility car hire will often come equipped with 4x4 drive, and may come equipped with a roof rack and tires capable of handling tough roadways. These upgraded vehicles are the perfect choice for travel groups with a lot of luggage and equipment.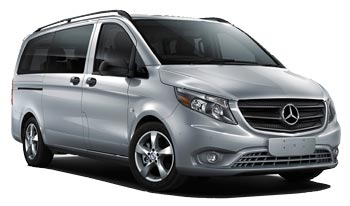 Van Hire Secunda
You will enjoy ample space to comfortably seat your large party during your vacation to Secunda. With a passenger van hire you will be able to tour in style.
---
Frequently Asked Questions about Hiring a Car in Secunda
Can I hire a car with a debit card in Secunda?
No credit card? No worries! Auto Europe permits our clients to hire cars using alternative payment options. Our connections with respected suppliers in Secunda grants our clients the choice to use a debit card as their mode of payment. For more information and all questions you have, don't hesitate to reach us toll-free at 0800 983 468.
Can I obtain car hire insurance through my credit card company?
For auto hires in South Africa, third party insurance plans are typically available from well-known credit card companies, including Visa, MasterCard, Discover and AMEX. Travellers must be aware their particular coverage will differ depending on their specific credit card. Figure out what insurance policy perfectly fits your travel plans in South Africa and set out on your holiday with certainty.
Can you guarantee a car hire in Secunda with automatic transmission?
Yes, a lot of suppliers in Secunda allow you to guarantee an auto hire with automatic transmission. When you use our booking engine, if you do not see our automatic transmission option, feel open to contact one of our friendly reservation professionals at any time at 0800-983-468.
---
Hire a Manual or Automatic Transmission Car in Secunda
Don't like driving a manual car? You shouldn't cancel your trip. If there are automatic vehicles for hire available in or near Secunda then you can easily sort your car hire search according to your transmission preference to allow you to reserve an automatic transmission vehicle. Standard transmission hire vehicles are standard in many destinations around the world, and arranging a standard transmission car, SUV, or van may save you money (because they're more readily available), but if you decide you need (or would like) an automatic transmission vehicle Auto Europe are happy to assist you. With Auto Europe, you have the option of filtering car hire inventory in Secunda by "transmission type" to rapidly find your preferred automatic or standard transmission sedan in your preferred car size. If you would prefer, Auto Europe also allows you to filter your results to only show vehicles from Hertz, Avis, Europcar, etc., so it's simple to choose from automatic transmission vehicles from the local company with the most positive customer ratings. It will be straight-forward to finish your stick-shift or automatic transmission hire reservation after this - just finalise your booking details, add some insurance coverage from Auto Europe for peace of mind, and reserve your hire!
Why Choose a Standard Car Hire in Secunda
It will typically be more affordable to arrange a standard transmission car in many destinations around the world.
Local car hire stock for manual transmission vehicles will often be greater.
One may generally have the option to hire stick-shift cars to hire in any city.
Benefits of an Automatic Transmission Hire in Secunda
Simpler to pilot so you are able to maintain focus on where you're going.
Your car hire will often be higher-end and will include advanced safety features and upgraded options.
---
Additional Transportation Services in Secunda
While Auto Europe is usually renowned for our wonderful rates on traditional auto hires, we offer additional transportation options to offer even more value for our clients. To better serve our clients, we are mindful that in certain instances standard vehicle hires might not completely meet the demands of your travel party. With choices that include luxury hires, motorhomes, 9-12 passenger van hires and more, Auto Europe offers the ideal vehicle to meet virtually any travel plan. From cross-country road-trips to camping out off the beaten path, permit us to help you arrive at your desired vacation destination by car hire. Use our secure booking engine above to compare and contrast rates and start the next phase of planning your holiday to South Africa.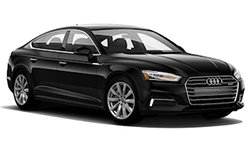 Luxury Car Hire Secunda
- By using a luxury auto hire in Secunda, visitors can make the most of their time in South Africa. When behind the wheel of luxury models like Mercedes, Audi, Porsche, Maserati, and others, you can have a quality car hire experience you won't be soon to fail to remember. Begin checking rates and consider taking the next step in planning your trip today!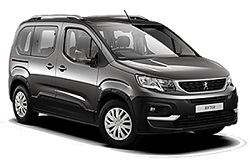 Van Hire Secunda - In case your traditional auto hire lacks enough space for your travel party, start thinking about Auto Europe's affordable rates on van hires. Make the most of our great rates on the ideally suited van for your trip, from conventional family vans to 12 passenger sprinter vans. Assess our rates, various capacities, in depth specs and more to get the ideal van for your travel.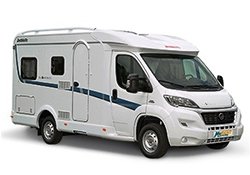 Secunda Motorhome Hire
- Presenting a unique way for you to explore and journey through South Africa, motorhome hires are on the rise. Your holiday dreams are free of limits when behind the wheel of a motorhome hire. This more popular than ever mode of getting around allows travellers to immerse themselves in South Africa and easily pitch at several destinations.