Car Hire East London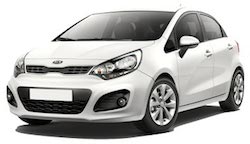 Located on the southeastern coast of South Africa, East London is a rising destination within South Africa's Eastern Cape province. When in the region, pick-up a car hire from convenient pick-up locations such as East London Airport and begin exploring the city. With a car hire, travellers can easily make their way to local favorite attractions such as the sandy Nahoon Beach - for a day in the sun, the East London Lion Park - for an unforgettable lion encounter, or the East London Aquarium. No matter where the roads take you, book with Auto Europe for an excellent car hire experience in East London.
Experience the trip of a lifetime and hire a car from Auto Europe during your East London journey. No matter what you plan to do or see, hiring a car from Auto Europe ensures that you will not miss a single thing. Use the booking engine at the top of the page to reserve your South African car hire today! Have a question about your East London car hire? Simply contact our award winning customer service team. They are available 24/7 to ensure all of your concerns are addressed in a timely manner. Reserve your Auto Europe car hire today!
Book with Trusted Car Hire Suppliers in East London
As a way to supply the most favorable car hire experience for our clients, Auto Europe only works with the industry's trusted and dependable suppliers in South Africa. With our sixty years of auto hire industry experience, we have developed unique relationships with major suppliers, including Avis and Hertz allowing us to provide excellent rates in East London. Our wide-ranging fleet of cars for hire is prepared to accommodate nearly any travel party, from economy cars to luxury SUVs and spacious vans - Auto Europe has what you are looking for. Find out the benefit of booking with Auto Europe in South Africa and compare rates between our preferred auto hire suppliers. Auto Europe is dedicated to customer satisfaction, so regardless of which of our partners you select in East London - we will be there each step of the way.
---
Which Type of Car Hire is Perfect For Your Trip to East London?
At Auto Europe we understand that every trip is one of a kind, and that's why we allow you to carefully consider prices and options between every vehicle in-stock in the city you're planning to explore by car. This guide (below) will help you select the perfect driving option for your upcoming trip.
Economy Car Hire East London
If you are on a budget, or do not expect to have any extended trips in your East London car hire, you'd probably enjoy an economy class vehicle. These nimble cars are fun to park and will not need much fuel.

Compact Car Hire East London
Able to handily accommodate 3 small or mid-sized bags, many compact class vehicles will be a smart option for travelers that desire more amenities and room than an economy-class car will provide.

Mid-Size Car Hire East London
A surplus of travel bags and passengers are not a cause for concern for a mid-size car, which many consider the best option for travelers who do not want to upgrade to a larger vehicle like a Sport Utility Vehicle, Minivan, or Full Size Car.

Full Size Car Hire East London
At fifteen to twenty-five mpg, the fuel efficiency on a full-size 4-door vehicle is not fantastic, however if you desire rear-seat leg room and sufficient trunk space for four mid-size suitcases, this is the model for your time in East London!

Luxury Car Hire East London
We are known to specialise in upscale, luxury cars for discerning travelers who wish to upgrade their driving experience. With a variety of luxury brand cars including Jaguar, BMW, Mercedes, and even brands like Rolls Royce, you'll be amazed by our vast selection of luxury-brand vehicles for hire.

SUV Hire East London
Large, secure, and high-powered; A sport utility vehicle will typically come with the option of four wheel drive, and may come equipped with a roof rack for storage and tires that can handle tough road conditions. These exciting vehicles are a great choice for travel groups with significant bags and luggage.
---
Frequently Asked Questions about Hiring a Car in East London
Can I hire a car with a debit card in East London?
Yes, Auto Europe helps make booking a car hire without a credit card in East London achievable and simple. A debit card serves as an acceptable form of payment with a number of our recommended suppliers in South Africa. For additional details on how to book a car hire with a debit card, get in touch with Auto Europe at 0800 983 468.
Is car hire insurance required in South Africa?
To drive your vehicle off the supplier lot, your auto hire is required to at minimum have third party insurance. In order to make the car hire process as simple as possible for our customers, all Auto Europe car hire rates have both third party liability and fire insurance coverage. Doing this our clients are able to be on their way as early as possible when they pick-up their auto hire.
Can I cancel my car hire reservation in East London?
Auto Europe allows cancellations on most car hires ahead of the time of pick-up. In addition, free cancellations are readily available 48 hours ahead of the time of pick-up.
---
Why Book Your Car Hire in East London with Auto Europe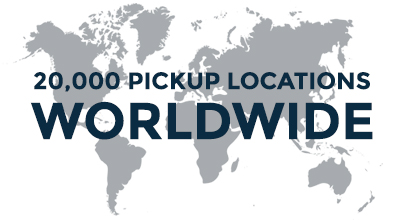 With our commitment to customer satisfaction that stretches across more than 6 decades, Auto Europe is your relied-upon choice for auto hire in East London at an affordable rate. During Auto Europe's lengthy company history we've established relationships with the most trusted car hire agencies servicing Europe and other locations around the world. Auto Europe's low-rate guarantee is due to these valuable partnerships with car hire brands like Enterprise, Hertz, Avis, and numerous more. The impressive volume of bookings we produce for these companies gives us unique access to special below-market pricing that we are able to extend to our valued clients. And this is why our prices are usually as good or even better than you would receive when booking a van, SUV or sedan directly with one of these major car hire agencies or with another web car hire service.
We make every effort to display an inclusive, transparent rate to our valued clients. Smart travelers prefer clear, transparent pricing and will not be taken in by unsavory pricing tactics. To clarify car hire pricing, we've highlighted five common taxes and fees which many people visiting East London may not be aware of. Keep reading and you will discover some of the industry surcharges and local taxes that bewilder and irritate people planning to reserve a car in East London.
The Travel and car hire industry continues to recognise Auto Europe for our legendary focus on customer service. Three of the accolades we are proud to have received include...
A Handful of Auto Europe's Recent Awards
| | | |
| --- | --- | --- |
| Silver Award Winner - Best International car hire Company (Travvy Awards) | Best International car hire Company (Performance Media Leisure Travel Leaders) | Best Foreign car hire Firm (Agent@Home Readers Choice Awards) |
---
Additional Transportation Services in East London
In addition to offering competitive rates within the industry on standard auto hires, Auto Europe likewise offers numerous alternative transportation services to offer our customers with even greater value. While we are known for our outstanding rates on traditional auto hires, we are aware that a number of our customers are in search of more in their vehicle hire. To provide our clients with even more possibilities and satisfaction, we supply vehicles for hire which include high-end luxury cars, family vans and unique motorhomes. Whether you are exploring East London in a larger group of people or are thinking about an off the path venture across South Africa, Auto Europe is here to supply you with the auto hire to help you get there. Book at the top of the page to lock-in a great rate on your auto hire and plan your ideal visit to South Africa today.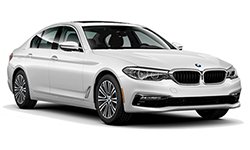 Luxury Car Hire East London
- With a luxury car hire in East London, visitors can maximize their time in South Africa. With top models from Mercedes, Audi, Porsche, Maserati, and more, compare and contrast rates to chose the best suited vehicle for your vacation to South Africa. Continue planning your trip to South Africa now and find out more information on our luxury hire rates.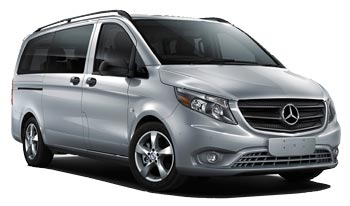 Van Hire East London - If a traditional car hire lacks enough breathing space for your travel party, start thinking about Auto Europe's competitive rates on van hires. From comfortable family vans to spacious 9-12 passenger van hires, you can expect great rates on our complete fleet of vans for hire. Compare our rates, capacities, in depth specs and much more to get the ideally suited van hire for your travel.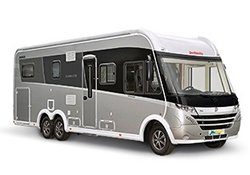 East London Motorhome Hire
- Offering a unique way for you to visit and travel throughout South Africa, motorhome hires are rising in popularity. Your travel dreams are free of boundaries when in the driver's seat of a RV hire. This increasingly popular mode of getting around makes it possible for travellers to immerse themselves in South Africa and confidently stay at several sites.