Car Hire Bloemfontein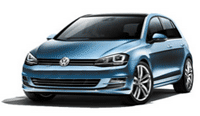 With a car hire in Bloemfontein, travellers can make the most of their time in central South Africa. As one of the largest cities in South Africa and the capital of Free State, this is a can't miss destination while in the region. Book with Auto Europe to pick-up at convenient locations such as Bloemfontein International Airport and venture into the city at your own pace. Visit top local attractions such as Naval Hill - for an excellent panoramic view of the city, the Bagamoya Wildlife Estate - for an unforgettable encounter with lions and other species, or simply relax at an eatery within the city for a taste of the local cuisine. No matter where your plans take you, be sure to book with Auto Europe for you trip to Bloemfontein.
Experience all that Bloemfontein has to offer with a car hire from Auto Europe. No matter what your plans may entail, a car hire from Auto Europe is the perfect way to see and do it all at an affordable price. Contact our award winning customer support team today with any questions or concerns you may have regarding your Auto Europe car hire in South Africa today! Use the booking tool at the top of the page to reserve your Bloemfontein car hire today!
Book with Trusted Car Hire Suppliers in Bloemfontein
To be able to offer our clients with a positive car hire experience, Auto Europe has partnered with dependable suppliers within the industry. With more than six decades of experience in the car hire industry, we are able to offer fantastic rates on car hires in Bloemfontein through our unique relationships with suppliers such as Avis and Hertz at pick-up locations within the city. If you're trying to find a traditional auto hire, a luxury vehicle, or a passenger van, Auto Europe can help make your trip to South Africa a reality with our fantastic rates and outstanding service. Compare prices in our secure booking engine from trusted auto hire suppliers in South Africa to determine the ideal vehicle for your travel party. Auto Europe is dedicated to our customer's satisfaction, so regardless of which of our suppliers you decide on in Bloemfontein - you'll find us there every step of the way.
---
Browse Manual Transmission or Automatic Transmission Car Hire
You may be aware that many of the cheapest autos for hire in Bloemfontein are standard transmission, if you will not drive a stick shift Auto Europe can make it hassle-free to sort and display local inventory and only show automatic transmission autos for hire. Stick-shift transmission vehicles are common in many locations around the globe, and reserving a standard transmission can save you money (because they're more readily available), but if you decide you need (or would like) an automatic Auto Europe are happy to help. Should you determine that you want an automatic transmission in Bloemfontein, just set a "Transmission Types" search parameter in a single click. It's possible to toggle search results to only display automatic vehicles from a local company you prefer to hire from like Dollar, Hertz, or Avis. It is easy to finalise your stick-shift or automatic transmission hire from here - simply finalise your reservation details, add some insurance coverage for peace of mind, and then reserve your car hire!
Bonuses of Automatic Car Hire in Bloemfontein
It can be slightly more comfortable for most travelers to pilot an automatic transmission in a new Bloemfontein.
You can drive a premium car in the majority of cities and countries, automatic transmission is something which will be included on the top vehicles available to book.
Why You Should Choose a Manual Car in Bloemfontein
A lower price than automatic transmission car hires.
Local inventory for manual transmission car hires will frequently be higher.
Standard transmission vehicles are usually carried by suppliers in any place where you'll be traveling.
How to Choose the Best Size Car Hire in Bloemfontein
There's a lot to evaluate when picking a vehicle for your driving tour of Bloemfontein. And that's why we assembled a short list of items to consider as you make your selection. You'll also enjoy some helpful facts about each of the primary classes of vehicles we book for most customers."
What you can afford to spend, considering both the cost per day and the amount you'll spend for the course of your stay.
How many individuals will be included in your party and the space you'll require to seat every person comfortably.
How many bags and equipment you will wish to store as you navigate Bloemfontein.
Whether you'll be shopping during your travels (and whether you will want more storage capacity in addition to what you need for the bags you're starting your trip with).
Which variety of transmission you are experienced with driving (upgraded vehicles are significantly more likely to have an automatic transmission).
---
Frequently Asked Questions about Hiring a Car in Bloemfontein
Can I hire a car with unlimited mileage in Bloemfontein?
Unrestricted mileage hires are available in Bloemfontein and are available through a number of our trusted suppliers. Motorists should be aware that car hire classes including luxury and SUV hires may be subject to particular mileage restrictions. Dependent upon your supplier, these regulations can vary.
Is zero deductible car hire insurance available in South Africa?
To offer our consumers with exceptional insurance, zero deductible insurance has been made widely accessible by Auto Europe in South Africa. Keep your pick-up as straightforward as entirely possible and take care of your insurance coverage before you reach the supplier counter. Experience the benefit of booking with Auto Europe and get a fantastic rate on zero deductible car hire insurance before you travel.
Can I book a one-way car hire in Bloemfontein?
One-way auto hires in Bloemfontein are not only attainable but Auto Europe in fact offers our clients with wonderful rates on one-way hires across Bloemfontein. Utilize our secure booking engine above to assess rates from different drop-off locations. Don't hesitate to contact one of our reservation professionals at 0800-983-468 with any questions or for assistance.
---
Why Hire with Auto Europe?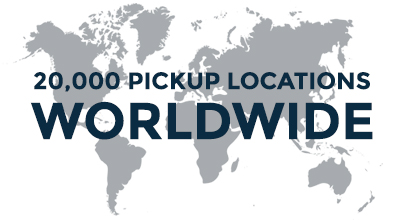 Our clients come back to us again and again, raving to their friends and family. We've gained a reputation for providing the best prices and industry-leading car hire service for more than 60 years. From the very beginning Auto Europe established vital relationships with the world's best car hire agencies. Car hire operators like Budget, Hertz, Avis, Thrifty, Enterprise, Sixt, Europcar, Dollar, and many more give us steep discounts due to the volume of vehicles we book with them every year. And because of this Auto Europe can pass this one-of-a-kind low pricing to our important customers. You might be surprised to learn, but you can usually reserve a Thrifty car hire through Auto Europe for a comparable price (or better) than you would be able to if you booked it directly with that company's site.
When you want to understand the actual price of your Bloemfontein van, SUV or car hire, search Auto Europe and discover transparency which you are unlikely to find anywhere else. If you are tired of the dubious pricing policies of today's car hire sites and want straightforward, simple-to-grasp pricing - you are far from alone. To assist as you demystify the add-on charges, fees and local taxes commonly mandatory for different car hire situations, we have written this short guide. Below you'll read useful facts about five of the most confusing car hire charges which you may encounter when touring Bloemfontein.
The travel industry continues to recognise Auto Europe for our legendary emphasis on client experience. 3 of the awards we've received include:
A Glimpse at A Few Recent Honors Bestowed Upon Auto Europe
| | | |
| --- | --- | --- |
| Silver Award Winner - Ground Transportation, Worldwide Coverage (Travel Weekly) | Europe's Leading Car Rental Company (World Travel Awards) | Europe's Leading Business Car Rental Company (World Travel Awards) |
---
Additional Transportation Services in Bloemfontein
In South Africa, Auto Europe features a selection of alternative transportation options to supplement our extensive fleet of conventional car hires. To better serve our clients, we are conscious that in some cases standard vehicle hires may not completely cater to the requirements of your travel party. With possibilities such as luxury hires, motorhomes, 9-12 passenger van hires and more, Auto Europe provides the ideal vehicle to cater to nearly every travel plan. From countryside road-trips to camping out in the mountains, permit us to help you get to your desired vacation spot while in the driver's seat. Use our safe booking engine at the top of the page to compare and contrast rates and start the next step of planning your holiday to South Africa.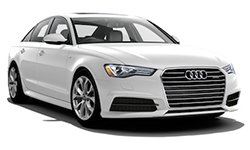 Luxury Car Hire Bloemfontein
- Those seeking a stylish, convenient and premium travel experience in South Africa need to look no further than a luxury car hire. With top cars from Mercedes, Audi, Porsche, Maserati, and more, compare and contrast rates to find the optimal vehicle for your visit to South Africa. Go on planning your trip to South Africa now and learn more details on our luxury hire rates.
Van Hire Bloemfontein - Those travelling with a large party or carrying large/heavy luggage might find a van hire is the ideal choice for their time in South Africa. From dependable family vans to spacious 9-12 passenger van hires, we offer outstanding rates on our entire fleet of vans for hire. Inside our booking engine, evaluate rates, capacity, detailed specs and more.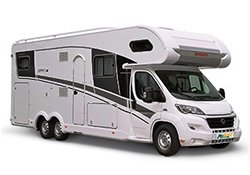 Bloemfontein Motorhome Hire
- Presenting a unique way for you to explore and journey through South Africa, motorhome hires are on the rise. Your holiday dreams are free of limits when behind the wheel of a motorhome hire. This more popular than ever mode of getting around allows travellers to immerse themselves in South Africa and easily pitch at several destinations.