Car Hire Nelspruit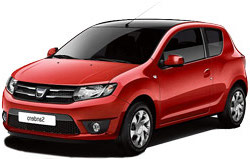 Located in northeastern South Africa, Nelspruit, now locally known as Mbombela, is an increasingly popular holiday destination for all travellers. As the capital of the Mpumalanga Province, this city has a colorful local culture and boasts much to do within the city and surrounding region. When you pick-up a car hire from convenient locations, including the Kruger Mpumalanga International Airport, you can venture to must-see attractions such as Kruger National Park - which features a diverse range of wildlife, the Sudwala Caves - which are the oldest known caves in the world, or visit the Jane Goodall Chimpanzee Eden Sanctuary for a peaceful day with these rescued chimps! Whether you are seeking to explore the natural wonders of region or are simply looking for a relaxing getaway, book a car hire with Auto Europe for your trip to Nelspruit today!
It does not matter what you choose to see and do during your time in Nelspruit, a car hire from Auto Europe will enable you to experience it all. Simply use the Booking Engine at the top of the page to reserve your South African car hire today! Should you have any questions or concerns, please contact our award winning customer service team, available 24 hours a day to ensure all of your car hire needs are properly addressed.
Book with Trusted Car Hire Suppliers in Nelspruit
Auto Europe works with reliable suppliers available on the market to be able to offer our clients with an excellent car hire experience. With over sixty years of experience in the auto hire business, we are able to offer fantastic rates on car hires in Nelspruit through our unique relationships with suppliers such as Avis and Hertz at pick-up locations across the city, including the Kruger Mpumalanga International Airport. Whether you are looking for a standard auto hire, a luxury vehicle, or a 7-12 passenger van, Auto Europe can help make your trip to South Africa a reality with our fantastic rates and high quality service. Compare prices in our online booking engine from preferred auto hire suppliers in South Africa to determine the ideal vehicle for your travel party. Auto Europe is fully committed to customer satisfaction, so whichever of our partners you decide on in Nelspruit - you'll find us there every step of the way.
| | |
| --- | --- |
| | |
---
Which Size Car Hire Will Be Ideal For Your Time in Nelspruit?
Should you know the number of individuals who are traveling as a member of your group and are able to calculate the approximate quantity of travel equipment and luggage you will have to stow in your vehicle, then you can spend less on your car hire by booking the perfect car size for your situation. This quick overview may help you to hire the perfect vehicle for your trip.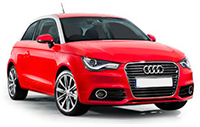 Economy Car Hire Nelspruit
If you are hoping to save on your vehicle hire, or just don't plan on any long drives in your Nelspruit vehicle, consider an economy class sedan. These fun-to-drive cars are fun to park and will not cost much to fuel.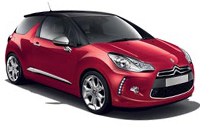 Compact Car Hire Nelspruit
If you appreciate hiring a sedan that gets good gas mileage, but you require additional space then book a compact vehicle in Nelspruit. These gas-sipping models will generally offer 25-30 miles to the gallon, and will easily store 3 mid-size travel bags in their boot.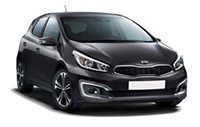 Mid-Size Car Hire Nelspruit
Book a comfy vehicle with sufficient capacity to stow 4 pieces of luggage when you hire a mid-size sedan in Nelspruit. These sedans tend to be the ideal price-sensitive choice for travelers who require a little additional capacity for passengers and bags.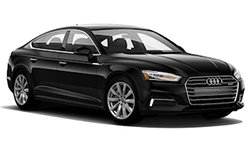 Full Size Car Hire Nelspruit
Coming in at between 15 and 25 miles per gallon, the fuel economy of a family size four-door sedan isn't fantastic, however if you value back seat leg room and enough storage capacity for 4 average size travel bags, then this is the model for your time in Nelspruit!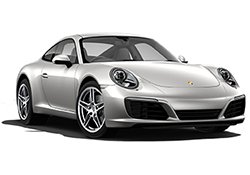 Luxury Car Hire Nelspruit
At Auto Europe, we specialise in high-end luxury models for discerning travelers who wish to enhance their getaway. Auto Europe offers a wide selection of luxury models including Jaguar, BMW, Mercedes, and even brands like Rolls Royce, you'll be amazed by our exclusive selection of luxury vehicles for hire.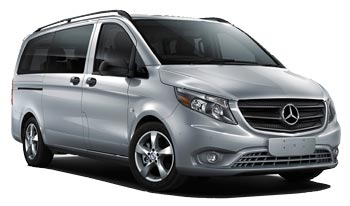 Van Hire Nelspruit
Enjoy ample space to comfortably seat your large group during your trip to Nelspruit. With a minivan you are able to tour in comfort.
---
Frequently Asked Questions about Hiring a Car in Nelspruit
How old do you need to be to hire a car in Nelspruit?
To hire a car in Nelspruit, travellers are required to be older than 18. All drivers under the age of 25 should expect that they're going to likely be subject to a "young driver surcharge." Each individual auto hire supplier calculates the surcharge but young drivers should anticipate it as a daily extra charge.
Is zero deductible car hire insurance available in South Africa?
In South Africa, zero deductible insurance is readily available and Auto Europe presents our clients with outstanding rates on this insurance policy. Make your pick-up encounter as straightforward as entirely possible and take care of your insurance plan prior to reaching the supplier counter. You'll find that our rates are generally more cost effective, compared to the basic insurance coverage provided from suppliers.
Can I pick-up my car hire in Nelspruit and return in Durban?
Regardless if you are planning a one-way auto hire inside of a single city or over a country, Auto Europe provides fantastic rates on one-way car hires in Nelspruit. Plan the ideal holiday simply by checking out several drop-off sites and contrasting rates in our booking engine. Ask for a free quote or book to ensure your rate!
---
Why Choose Auto Us For Your Car Hire in Nelspruit?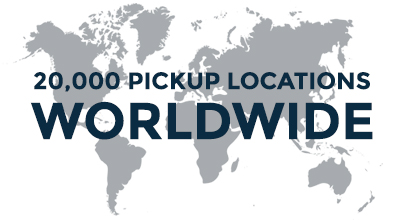 Auto Europe's customers come back to book with us repeatedly, raving to their friends and family. Auto Europe has earned a reputation for offering the best prices and first-rate car hire services for more than 6 decades. Our company's established working relationships with the most well-known vehicle hire brands operating in every corner of the globe is one of the things which truly makes us unique. If you're curious about why Auto Europe's prices are typically lower than those offered on other travel websites, it's the result of the volume of cars we book with major brands like Hertz, Sixt, Budget, Enterprise, and Avis each year. These brands offer us one-of-a-kind low rates as a result -- exclusive deals we are then glad to extend to you. And it's for this reason that our prices are generally as good or better than you might get when booking a car directly with one of these major brands or with another online car hire service.
As an industry leader with a 60+ year track-record of client satisfaction, our company has been proud to celebrate a variety of industry accolades. To name just a few:
A Selection Of Recent Honours For Our Company
| | | |
| --- | --- | --- |
| Silver Award Winner - Best International car hire Company (Travvy Awards) | Europe's Leading Chauffeur Company (World Travel Awards) | Peak of Excellence Award (Travel Network) |
---
Additional Transportation Services in Nelspruit
While Auto Europe is usually renowned for our fantastic rates on standard car hires, we offer additional transportation options to provide even more value for our customers. We know that for certain travel parties, a traditional auto hire may not fully fit your transportation needs - so, we are proud to go one step further for our clients. With choices that include luxury SUVs, motorhomes, family van hires and more, Auto Europe provides the ideal vehicle to accommodate nearly every travel plan. Regardless if you are traversing Nelspruit in a large group of people or are considering an off the path adventure throughout South Africa, Auto Europe is here to offer you the auto hire to get you there. Use our secure booking engine above to compare rates and get started on the next step of planning your trip to South Africa.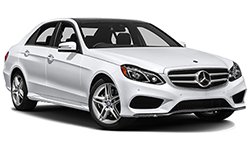 Luxury Car Hire Nelspruit
- Those searching for a sophisticated, comfortable and quality travel experience in South Africa need to look no further than a luxury car hire. With top styles from Mercedes, Audi, Porsche, Maserati, and others, compare rates to chose the optimal vehicle for your trip to South Africa. Begin checking rates and take the next step in planning your vacation today!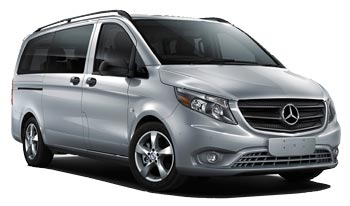 Van Hire Nelspruit - In case you are searching for a vehicle to accommodate your sizeable travel party, large/heavy luggage or anything in the middle - look no further than a van hire for your time in South Africa. From functional family vans to large 9-12 passenger vans, you can expect outstanding rates on our entire fleet of vans available for hire. Within our safe booking engine, compare rates, capacity, detailed specs and much more.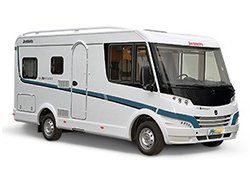 Nelspruit Motorhome Hire
- By having a motorhome hire, unmatched degrees of flexibility in South Africa are at your fingertips. In a motorhome, travellers can adventure off the usual path and end up truly immersed in everything South Africa has to offer. With several safe and versatile sites to pitch, see for yourself why motorhome hires in South Africa are rising!