Car Hire in Nice, France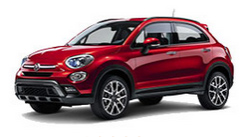 Start your holiday in the French Riviera off right with a car hire from Auto Europe. Rent a car from one of our convenient airport, downtown, or rail station locations in Nice and see the sights on your own schedule. With Auto Europe, you can select the right vehicle for your needs from our large fleet selection and enjoy the Mediterranean sun at your leisure.
Traveling in Nice with a Rental Car
In Nice, you can spend an entire holiday exploring the Mediterranean squares and terraces as you walk or drive through the city. After a day of relaxation on the white sandy beaches of the French Rivera, your rental car can take you to any number of nearby attractions. The exciting casinos and nightlife of Monte Carlo are only a few minutes away. If you're looking for a change of pace, you can find yourself in Italy and exploring the Italian Riviera in less than an hours drive.
Rent a Car in Nice with Auto Europe
Hire a car in Nice, France with Auto Europe to get the best rates and highest level of customer service. Our price match guarantee and excellent customer service will ensure that your car rental in France meets your every expectation. Questions about hiring a car in Nice? Please contact us or review our online FAQ for more information.