Car Hire Grenoble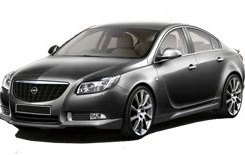 Hire a car in Grenoble and experience more of the sights and sounds this one of a kind French city has to offer. Known for winter sports, Grenoble is the perfect cold weather destination for a French getaway. Avoid the stresses of public transportation and hire a car from Auto Europe today. Auto Europe specialises in providing the right vehicle for your France car hire.
Should you have any questions or concerns, please contact Auto Europe's award winning customer service team. They are standing by 24/7 to ensure all of your car hire needs are addressed thoroughly and properly. Contact them today at 0800 983 468 and start saving on your Grenoble car hire.
Methods to Avoid Surprise Charges on Your Next Grenoble Auto Hire
You certainly are not by yourself if you have been searching several car hire sites to discover the ideal rate on your next car hire in Grenoble. But it's important to understand the numerous fees and car hire surcharges which might not be transparently included in your car hire quote. Don't be fooled by online rental agencies that advertise uncharacteristically low prices. These booking services are usually not displaying mandatory fees and taxes that are required by law in Grenoble. We do not believe in concealing fees in the fine print to bait-and-switch potential clients. When you arrange your Grenoble car with us you can be sure that the displayed inclusive rate is the price you'll pay. If you arrange a rental at a rate that's unbelievably low on another website, you will simply pay the difference at the pick-up counter when you get to Grenoble.
When you want to know the actual daily rate of your Grenoble auto hire, search Auto Europe and discover transparency you won't find with our competitors. Savvy travelers want no-nonsense, up-front pricing and will not be duped by bait-and-switch tactics. To help you, we have summarised several common taxes and fees which quite a few customers traveling to Grenoble may not be familiar with. Read on and you will discover some of the most common add-on charges which bewilder and frustrate people who hope to book a car in Grenoble.
Office Charges for Car Hires in Grenoble
| | | |
| --- | --- | --- |
| $$ | Always Disclosed by Auto Europe | Rarely Disclosed by Others |
Referred to on car hire contracts as Airport Surcharge, Rail Station Surcharge, Premium Location Surcharge, Parking Fees, Out of Hours Fees, or Late Return Fees, you should be aware that surcharges associated with your pick-up location are common in the industry. In essence this is a convenience fee charged by local operators. Companies have to pay for parking space on airport grounds, so travelers often pay a fee to account for this expense by the local agency. The amount of the fee can vary, but it's typically similar to the cost of hiring a taxi to a downtown location in Grenoble where the location surcharge wouldn't apply. Pay special attention to the hours of the office where you'll pick-up and drop-off your car to avoid out of hours or late return fees.
---
Limited Mileage Vehicle Hire Add-On Charges
| | | |
| --- | --- | --- |
| $ | Always Disclosed by Auto Europe | Always Disclosed by Others |
Many of the vehicles Auto Europe offers for hire in Grenoble include unlimited mileage, which allows you to drive as far as you need to without any additional charges. Some car hire contracts may not have this feature, however, so if you see Limited Miles or Limited Kilometers on your car hire contract pay close attention to this clause. At €0.50 - €2 per additional kilometer or mile that you drive, this fee can be a minor extra expense, or can add up fast depending upon how far you drive during your trip to Grenoble.
---
Car Hire Fuel Policy Fees and Surcharges
| | | |
| --- | --- | --- |
| $$ | Always Disclosed by Auto Europe | Sometimes Disclosed by Others |
Most car hire agreements in Grenoble require you to fill your vehicle with fuel prior to dropping it off at the agency when your trip is over. These Full to Full policies can result in a fee, charged after the fact, if you do not fill your vehicle up with gas or diesel fuel prior to dropping it off at the end of your trip. Pay close attention to your car hire contract, as you can generally save a little money by filling your tank yourself instead of relying on the local agency to do it for you.
---
Value Added Tax for Car Hires in Grenoble
| | | |
| --- | --- | --- |
| $$ | Always Disclosed by Auto Europe | Sometimes Disclosed by Others |
Commonly called the VAT tax or Value Added Tax on your car hire contract, the cost of this tax can be 15-30% and it is standard European sales tax which varies slightly depending upon the country you are hiring your car in. When you are analyzing your contract or quote, look for Including VAT, or Taxes Extra or Plus VAT to get a clear sense of whether this charge is included in your online car hire price in Grenoble or if this is something you should expect to pay locally.
---
Extra Car Hire Fees Related to Vehicle Equipment in Grenoble
| | | |
| --- | --- | --- |
| $$ | Always Disclosed by Auto Europe | Always Disclosed by Others |
If you've reserved extra equipment with your car hire (like child seats, GPS, ski-racks or snow chains), then you will be charged an additional Processing Fee or Administration Fee for this equipment (unless your online quote states that these costs are included in the total displayed price). Some destinations have specific requirements for traveling with children (who must be restrained in a properly-sized child seat or booster seat), so it's important to check the specific requirements in Grenoble to see if some of these optional car hire equipment items will be needed for your trip.
Hire a Manual or Automatic Transmission Vehicle in Grenoble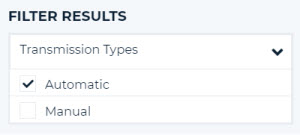 While many of the most affordable vehicles to hire in Grenoble are stick shift, if you cannot drive a manual transmission you'll be happy to learn we make it hassle-free to sort and display local car hire options and showcase only automatic transmission cars available for hire. Thought of as an upgraded feature by some local companies, there is often less inventory when searching for automatic vehicles to hire. In most locations (such as in Europe) stick-shift transmission is standard for most vehicles for hire. It's easy to set a filter on your Auto Europe car booking search to include automatic transmission vehicles. Once you have filtered your car hire options based on the type of transmission you prefer, you can quickly apply some additional refinements to your search based on the local company you favor, your preferred car hire style, or pick-up location, it is simple to browse available inventory, or toggle additional filters including your preferred location, car hire operator, and even the class and size of your vehicle. There are just a few final decisions to make regarding optional insurance coverage from Auto Europe, etc. and then confirm your booking in seconds!
A Few Reasons to Drive an Manual Transmission Car Hire in Grenoble

It may cost less to hire a standard transmission car hire in many destinations around the world.
Local car hire numbers for standard transmission vehicles is frequently greater.
One will generally have the option to hire a manual car in any city they will travel to.

Best Reasons to Opt For an Automatic Transmission Vehicle in Grenoble

You are able to keep your focus on the roads as you navigate in a new environment.
You're likely to drive an above-average car -- in the majority of cities and countries, an automatic transmission is an upgrade that only will be included on the best vehicles available.
What Type of Car Hire Is The Right Fit For Your Trip to Grenoble?
At Auto Europe we know that every single customer need is one of a kind, and that is why we invite you to compare costs and amenities between every car available in the city you are visiting. The following guide (below) is designed to help you select the ideal car for your upcoming trip.
Economy Car Hire
If you are on a budget, or do not plan on any extended trips in your Grenoble car hire, we recommend an economy car. These sporty little vehicles are a breeze to park and do not need much fuel.

Compact Car Hire
When you want some extra space, but you still want an affordable, fuel-efficient sedan for your travels in Grenoble, consider a Compact car. These vehicles will usually have twelve to fourteen ft3 of trunk space for your bags and luggage.

Mid-Size Car Hire
Book a mid-range car with adequate room to stow four airline bags when you book a mid-size vehicle in Grenoble. These models tend to be the best price-conscious option for travelers who desire a little extra space for passengers and or bags.

Full Size Car Hire
While the miles per gallon is lower than it would be on a smaller car (most models will offer in the range of 15-25 miles for every gallon), there is plenty of space to store your luggage and additional room to stretch out for long day-trips.

Luxury Car Hire
We specialise in upscale, luxury cars for discerning travelers who would like to enhance their time in Grenoble. With a vast selection of luxury brand cars including Range Rover, Mercedes, Audi, Jaguar, and even brands like Ferrari, you'll be excited by our impressive selection of luxury cars for hire.

Sport Utility Vehicle Car Hire
Extended trips on different types of driving conditions may require a larger vehicle up to the task of handling many different driving conditions. A big, safe, sport utility vehicle will get you to where you are headed safely, with sufficient seating, bags, and equipment.
Why Choose Auto Europe?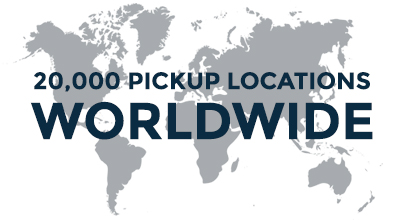 An international car hire brokerage, Auto Europe has been helping our customers as they reserve the best available rate with highly-reviewed local auto hire agencies for more than sixty years. Our company's long-running partnerships with the best-rated car hire companies operating in every last part of the world is one of the things which truly makes us one-of-a-kind. If you're wondering why our rates are often lower than those observed on competing websites, this is the result of the impressive number of cars we book with major car hire companies like Enterprise, Hertz, Avis, and Europcar each year. These car hire companies offer Auto Europe exclusive pricing -- unparalleled deals we are able to pass on to our customers. This is why our prices are generally as good or even better than you will get when renting a vehicle directly with these global brands or with another online car hire service.
When you would like to see the actual daily rate of your Grenoble car hire, search Auto Europe's vast inventory and discover transparent pricing which you will not find anywhere else. Smart travelers would rather have easy-to-understand, up-front pricing and will not be taken in by unsavory pricing tactics. The basic overview we've included below will give you some useful facts about 5 of the most frustrating car hire fees and costs our competitors may be concealing from you. Read on and you'll learn about some of the standard add-on charges that bewilder and irritate people who hope to hire an SUV, van, or car in Grenoble.
The Car Hire industry consistently recognises Auto Europe for our emphasis on putting the traveler first. Three of the accolades we are proud to have been awarded include:
A Handful Of Recent Awards Given to Our Company
Gold Award Winner - Ground Transportation, Worldwide Coverage (Travel Weekly)
Best International Car Hire Company (Performance Media Leisure Travel Leaders)
Europe's Leading Business Car Hire Company (World Travel Awards)