Car Hire Périgueux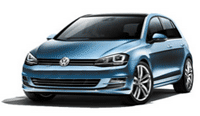 Auto Europe proudly offers car hire locations throughout Périgueux, ensuring that our customers have the ability to select the right car and location for their journey. Located in southwestern France, Périgueux is known for its museums, art and classic Roman remains, such as murals and baths. Experience it all from the comfort of your very own car hire from Auto Europe.
If you experience any issues our have a question regarding your Périgueux car hire, please contact our award winning customer support team at 0800 983 468. They are available day and night to ensure all of your France car hire needs are properly addressed. Book your Périgueux car hire today!
Which Sort of Car is Right For Your Trip?
A number of our clients aren't certain which car hire class they should book. We want you to avoid arranging the wrong vehicle and being pressured to arrange an expensive upgrade at the pick-up office in Périgueux. Our simple car-class overview should help you filter your search by teaching you a little bit more regarding our vehicle choices.
Economy Car Hire
A fuel-efficient economy car will usually seat four adults, and two medium-sized suitcases or bags, and a light-weight carry-on bag. They are a delight to park on narrow city streets and they are an affordable car to travel around town.

Mid-Size Car Hire
The perfect car hire class for most travelers visiting Périgueux, a mid-size sedan will provide about 15-17 cubic feet of space in its trunk and also provides plenty of seating. Many mid-size models will provide adequate room for 3-4 average-sized suitcases.

Full Size Car Hire
While the miles per gallon is less than what is found with a smaller sedan (most models offer in the range of 15-25 MPG), there is plenty of room to stow your luggage and equipment and extra room to stretch out for long road trips.

Luxury Car Hire
Since you are spending the money on this trip, why not tour in an upscale car hire? A luxury or sports car hire from Auto Europe enables you to treat yourself and more comfortably get around Périgueux in a premium vehicle.

SUV Car Hire
Ideal for road trips with a family, these oversized safe vehicles will offer sufficient room for packing suitcases, bags, and other equipment, and are pleasant to drive.

Van Car Hire
With a collection of passenger vans, minivans, sprinter vans, and cargo vans for renting, Auto Europe are happy to assist you when you review inventory and find minivan hire choices in Périgueux.
About Our Long Track-Record of Going Above & Beyond for Travelers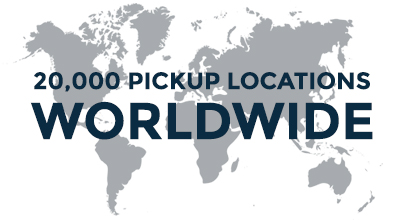 If you prefer award-winning treatment and the best available deals, then our company should be your first pick for your next Périgueux auto hire. During our lengthy company history we've built relationships with the most trustworthy car hire companies operating in Europe and locations globally. Auto Europe's best price promise is due to these valuable partnerships with car hire brands like Europcar, Enterprise, Hertz, and numerous others. The impressive volume of bookings we make for these companies gives us access to special below-market rates that we can offer to our valued clients. Our pricing team specialises in brokering the most competitive rates with our trusted car hire operators, granting you unmatched access to exclusive deals and car hire discounts you can not secure with these big, recognizable brands.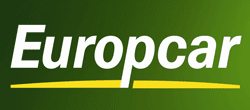 At Auto Europe we value our customers, and that's the reason we make every effort to show you a transparent daily rate. If you are fed up with the dubious pricing policies of the modern car hire industry and want straightforward, easy-to-understand pricing - you are far from alone. To assist as you try to demystify the fees and surcharges commonly mandatory for many unique bookings, we have put together this brief overview. The common types of industry fees discussed below are a terrific place to start to be certain that you are well-versed in industry lingo when hiring a car in Périgueux.
We have dedicated more than 6 decades and have gained respect as a car hire industry leader. We consistently get high marks for our great client-first attitude, and here are a few of the awards we have won recently:
Recent Auto Europe Honors
Gold Award Winner - Ground Transportation, Worldwide Coverage (Travel Weekly)
Customer Service Manager of the Year (Customer Service Institute of America)
Best Luxury Car Hire Company (Luxury Travel Advisor)
Périgueux Car Hire Taxes Explained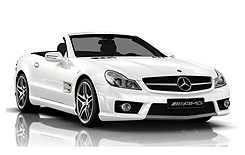 It would not shock us to hear that you are searching more than one website to compare and contrast pricing on Périgueux car hire options. But wait a minute -- there are an assortment of car hire fees and add-on costs which might not be included in your quoted price. Several online booking websites will leave out these mandatory charges to trick you into hiring your vehicle with them. You'll be required to pay these surcharges when you arrive in Périgueux, and may pay more than the inclusive rate shown on our site.
You will be satisfied to know that the advertised rates on our website is transparent, and often inclusive of these fees. Experienced travelers would rather have clear, up-front pricing and won't be taken in by bait-and-switch tactics. To save you from some frustration later, we have summarised 5 common charges which many individuals traveling to Périgueux may not be familiar with. The frequent types of industry charges outlined below are a great place to start to make sure you are educated when reserving an auto hire in Périgueux.
Location Charges for Car Hires in Périgueux
| | | |
| --- | --- | --- |
| $$ | Always Disclosed by Auto Europe | Rarely Disclosed by Others |
Local car hire agencies must pay for the lot space at airport and train terminals, and to cover this added expense they will often charge a convenience or location fee to customers. You will often see this expense listed as an Airport Surcharge, Premium Location Surcharge, Rail Station Surcharge or a Parking Fee. The alternative if you do not want to pay this additional charge is to arrange to pick up your car hire at a downtown location in Périgueux. City or downtown offices will typically offer a lower rate because they do not need to foot the bill for an airport or rail station location, but you will generally have to pay for a cab to drive you to the downtown location, and most travellers prefer the convenience of picking up their car immediately when they arrive.

You also may see charges like Late Return Fees or Out of Hours Fees, which are avoidable if you pay close attention to the open hours of the local agency you've made your Auto Europe booking with, and return your car when their office is open.
---
Limited Mileage Car Hire Add-On Charges
| | | |
| --- | --- | --- |
| $ | Always Disclosed by Auto Europe | Always Disclosed by Others |
Often listed as Limited Kilometers or Limited Miles, this fee can be significant depending upon how far you drive over the limit specified on your contract. The fee can be €0.50 - €2 per additional kilometer that you drive. Most Auto Europe car hires come with unlimited mileage, but if you aren't sure, you can call our team of reservation agents to discuss your Périgueux car hire contract.
---
Car Hire Petrol Policy Fees and Surcharges
| | | |
| --- | --- | --- |
| $$ | Always Disclosed by Auto Europe | Sometimes Disclosed by Others |
One of the best-understood car hire fees (but also one that is often overlooked) is the fuel policy of your car hire. If you have a Full to Full policy on your car hire contract, you can avoid any extra fee by filling your car with fuel before dropping it off at the end of your trip. A Full to Empty policy allows you to drop your vehicle off at any fuel level without worrying about extra fees.
---
Point-to-Point Car Hire Surcharges in Périgueux
| | | |
| --- | --- | --- |
| $$$$ | Always Disclosed by Auto Europe | Sometimes Disclosed by Others |
Often referenced on your quote as International One Way Fee, Domestic One Way Fee, Vehicle Return Fee, or Drop Charge, a one-way fee is the charge car hire companies require when you are picking up your vehicle in Périgueux and dropping it off in another location. It includes the transportation costs in shifting their local fleet around to maintain an inventory of vehicles in all locations and can range from €10 - €1,000 depending upon the specifics of your vehicle hire and itinerary. Domestic drop charges are typically significantly lower than international one way fees. If you're planning a one-way trip and are looking for creative ways to reduce your one way surcharge, call our team of experts and we'll work with you to save you money on your one way car hire in Périgueux.
---
Local Taxes Related To Hiring a Car in Périgueux
| | | |
| --- | --- | --- |
| $ | Always Disclosed by Auto Europe | Rarely Disclosed by Others |
There are many names for local car hire taxes, including Road Tax, Vehicle License Fee, Environmental Fee or Eco Surcharge, Credit Card Processing Fee, or Road Safety Fee. The cost of these mandatory charges is usually low (€1 - €5 per day), and they are required by law for drivers in many locations around the world. Many online car hire services do not disclose these "hidden fees," so we make an effort to be up front and transparent about them so you know what you'll be paying for your car hire in Périgueux before you depart on your trip.
Reserving an Automatic Transmission Car Hire in Périgueux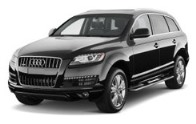 Don't like driving a manual transmission vehicle? There's no need to worry! If there are automatic transmission car hires available in Périgueux then we make it easy to filter your search according to type of transmission to hire an automatic transmission vehicle. It's possible that you may be required to upgrade a car class to secure an automatic transmission car, if there is an automatic transmission vehicle offered by a local company to hire in Périgueux you may feel certain that Auto Europe will be able to help you when you need to hire your automatic car. With Auto Europe, you have the option of filtering local inventory by type of transmission to swiftly identify the best automatic or standard transmission car in your preferred vehicle class. You can easily filter to only show automatic transmission vehicles for hire from a local company you prefer to book with like Europcar, Sixt, Avis, or Hertz. It will only take you seconds to finalise your booking after you have chosen your manual or automatic transmission vehicle. Add a coverage option (if you would like), submit your payment information, and then your car hire is booked!
A Few Reasons to Hire an Automatic Vehicle in Périgueux

It's simple to operate so you can more easily concentrate on where you're driving.
An automatic transmission is most often common in bigger vehicles so if you book an automatic car hire you are likely to enjoy driving a terrific vehicle.

Reasons to Love Stick Shift Transmission Hires in Périgueux

Saves money -- manual transmission is usually less expensive than a vehicle with an automatic transmission.
You will find more vehicle choices, due to the fact that several car hire companies in Périgueux stock more standard transmission cars, vans, and SUVs.
Travellers can typically have the option to hire manual transmission cars in any region of the world.