Car Hire in Monte Carlo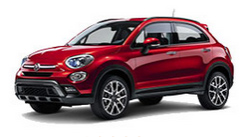 Rely on a car rental from Auto Europe to maximize your time while on holiday in Monte Carlo. Known for its natural beauty, thriving night life and glamorous casinos, this is certain to be a trip you won't soon forget! With many pick up locations and a comprehensive rental car fleet, we will strive to make your car hire both simple and economical.
Traveling in Monte Carlo with a Rental Car
An administrative area located within Monaco, Monte Carlo is teeming with live entertainment, gambling, exquisite food and absurdly gorgeous views. One must see attraction is the Oceanographic Museum and Aquarium; it is built into the side of the coastal cliff and in addition to the flora and fauna it contains, it offers unrivaled views of the city. After indulging, pick up your rental car and drive a short distance to either the Italian or French Rivieras! Take a day trip to San Remo to see the Old Bussana, a medieval town destroyed by an earthquake and has been turned into an international arts commune. Be sure to tell your car reservation rental agent if you plan to travel to Italy however, as the insurance requirements are slightly different here!
Rent a Car in Monte Carlo with Auto Europe
If you are seeking the best rental rates combined with exemplary customer service, then look to Auto Europe for your car hire in France. For more information you can contact us or take a look at our car rental FAQ.