Car Hire Chalon Sur Saone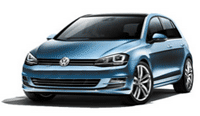 Home to St. Vincent's Cathedaral, Chalon Sur Saone is located in Eastern France and a must see destination for all travellers, including those interested in classic French history. Chalon Sur Saone is also known for the Chalon dans la Rue street art festival, drawing artists from around the world. Experience all that Chalon Sur Saone has to offer with a car hire from Auto Europe.
Auto Europe is proud to offer car hire locations throughout France, including Chalon Sur Saone, ensuring that our customers have the ability to pick up or drop off their France car hire at the most convenient locations. To reserve your Chalon Sur Saone car hire by using the Booking Engine at the top of the page and start saving!
What Size Car Hire is Perfect For Your Trip to Chalon Sur Saone?
If you are concerned about which types of cars will be available to you when reserving a vehicle in Chalon Sur Saone? Below we offer the main car types you might want to consider, and why we think each option could be a fit for your upcoming vacation.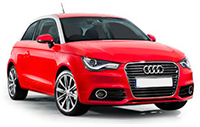 Economy Car Hire
If you are on a budget, or just do not plan on any extended trips in your Chalon Sur Saone car hire, consider an economy class vehicle. These gas-sipping vehicles are a breeze to park and will not require much fuel.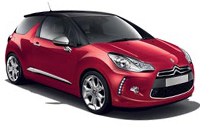 Compact Car Hire
If you value having an economical vehicle, but require more space then you should book a compact-class car in Chalon Sur Saone. These exciting models will usually offer between twenty-five and thirty miles per gallon, and will comfortably stow 3 average-size bags in the trunk.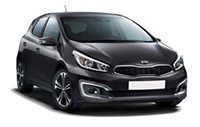 Mid-Size Car Class
The ideal car hire class for most travelers visiting Chalon Sur Saone, a mid-size sedan will provide 15 to 17 cu ft of storage in its trunk and also provides plenty of seating. Most models will offer sufficient capacity for three or four average-sized suitcases.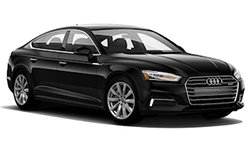 Full Size Cars
A full-size sedan will generally give you 18 or more ft3 of storage space in the vehicle's boot, easily accommodating four mid-sized bags or suitcases. We can recommend a full-size sedan or larger if you're planning a road trip or if you will be touring with more than 2 people.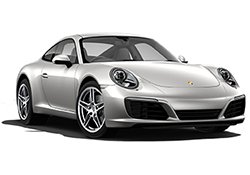 Luxury Car Hire
Since you're already footing the bill on a trip, why not explore in a premium-brand car? A luxury sedan or high-end sports car hire from Auto Europe enables you to treat yourself and comfortably drive Chalon Sur Saone in a performance-tuned car.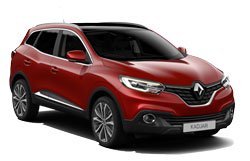 SUV Hire
Large, safe, and equipped with plenty of horsepower. A sport utility vehicle will generally come with 4-wheel drive, and may come with a roof rack and tires that will easily handle tough roadways. These more expensive vehicles are the ideal choice for groups of travelers with significant luggage and equipment.

Van Vehicles
If you need a lot of space, seating capacity, and storage space for bags in your car hire in Chalon Sur Saone then consider driving a van in Chalon Sur Saone. These sought-after vehicles are typically in very high demand, so you should book at the earliest possible date to make sure you secure your vehicle!
Our 60+ Year Industry Reputation for Excellence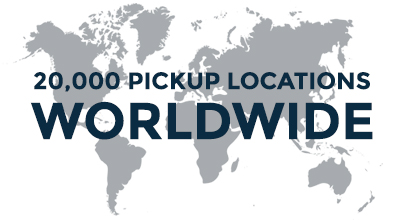 If you prefer award-winning customer service and industry-leading value, then Auto Europe ought to be your choice for your upcoming Chalon Sur Saone auto hire. Our company's longstanding working relationships with the most well known car hire companies servicing every last corner of the globe is one thing that truly makes us one-of-a-kind. Companies like Avis, Budget, Hertz, Europcar, Enterprise, Dollar, Sixt, Thrifty, and numerous others offer us major price-cuts due to the number of vehicles we reserve with them each calendar year. And as a result we are able to pass this one of a kind low pricing on to you and other of our important clients. Auto Europe's pricing team specialises in negotiating the most competitive rates with our trusted car hire operators, granting you unmatched access to special bargains and car hire savings you can not even find with these big, recognizable car hire businesses.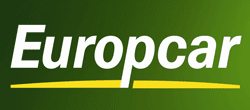 We think you'll be satisfied to know that the price structure on this website is transparent, and often inclusive of all required surcharges. If you are fed up with the run-around and prefer straightforward, simple-to-understand pricing - you are not alone. To clarify car hire pricing, we have highlighted 5 common surcharges which many individuals traveling to Chalon Sur Saone may not be familiar with. The short summary which follows was designed to help you get familiar with auto hire industry language and avoid getting tricked into overpaying for your Chalon Sur Saone car.
The Travel and car hire industry consistently recognises Auto Europe for our legendary focus on putting the traveler first. 3 of the honors we are proud to have received include:
We Recently Won These Great Accolades
Gold Award Winner - Ground Transportation, Worldwide Coverage (Travel Weekly)
Europe's Leading Car Hire Company (World Travel Awards)
Best Foreign Car Hire Firm (Agent@Home Readers Choice Awards)
Learn About Car Hire Fees in Chalon Sur Saone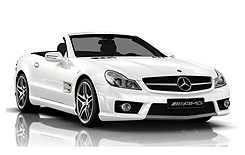 It would not shock us to learn that you have looked at more than one website to compare rates on Chalon Sur Saone auto hire. First, before you book your Chalon Sur Saone vehicle, you should get all the facts and information. Quite a few cheap car hire deals aren't what they seem to be. Certain unscrupulous agencies do not reveal mandatory costs to obscure the true cost of reserving a car. You should be sure that these charges will be assessed locally in Chalon Sur Saone when you pick up your car, and the total sum owed will more than likely be more than an inclusive daily rate on a site like Auto Europe.
We think you'll be delighted to learn that the price structure on our website is transparent, and it is frequently inclusive of all required surcharges. In our view, the majority of today's world travelers would like to understand the total price they will be asked to pay for a car hire up front. If you are fed up with the car hire industry jargon, the following short overview from the Auto Europe team might help you. Read on and you will learn about some of the most common add-on charges that bewilder and irritate folks who hope to reserve a car in Chalon Sur Saone.
VAT Taxes Associated with Car Hires in Chalon Sur Saone
| | | |
| --- | --- | --- |
| $$ | Always Disclosed by Auto Europe | Sometimes Disclosed by Others |
If you see "Value Added Tax" or VAT tax on your car hire contract this refers to a European sales tax which varies slightly from one country to the next. Typically the VAT tax rate will be 15-30% of your car hire cost. To be sure that the price quoted includes this legally required tax look for "Including VAT" or similar language. If you see "Plus VAT" or "Taxes Extra" be aware that you will be required to pay more than the quoted price on your car hire in Chalon Sur Saone.
---
Extra Car Hire Fees Associated With Optional Equipment in Chalon Sur Saone
| | | |
| --- | --- | --- |
| $$ | Always Disclosed by Auto Europe | Always Disclosed by Others |
You can expect to pay between €30 - €50 for extra add-ons and equipment, depending upon the car hire agency you book your car with. Items like GPS units, child or booster seats, roof racks, snow chains for your tires, and more can enhance the safety and storage capacity of your car hire and may even be required by law to drive in Chalon Sur Saone. Auto Europe makes it easy to customise your car hire agreement and add on these extras and options at the time of your booking. On other car hire contracts, you may see these charges on your bill labeled Processing Fee or Administration Fee.
---
International Travel Car Charges for Chalon Sur Saone Car Hires
| | | |
| --- | --- | --- |
| $$$ | Always Disclosed by Auto Europe | Sometimes Disclosed by Others |
Most car hire companies in Europe and around the world have to cover the cost of additional permitting if you plan to drive their vehicle across international borders. If your itinerary will take you into a neighboring nation while driving in Chalon Sur Saone, this cost may be passed on to you in the form of an international travel fee, often labeled as a Cross Border Fee or a Travel to Other Countries surcharge. This cost is generally not prohibitive (as long as you plan to return your vehicle in Chalon Sur Saone. Some local car hire companies may not allow you to drive their vehicles across international borders at all, but if they do you can expect to pay somewhere in the €20 - €50 range.
---
Rent-a-Car Fuel Policy Charges and Fees
| | | |
| --- | --- | --- |
| $$ | Always Disclosed by Auto Europe | Sometimes Disclosed by Others |
Pay careful attention to whether your car hire contract says Full to Full or Full to Empty for your fuel policy. The type of fuel policy you have will help you understand if you need to fill your vehicle with gas before dropping it off or not. If you are required to do so, do it to avoid charges which can be greater than the cost of filling the tank.
---
Limited Mileage Car Hire Surcharges
| | | |
| --- | --- | --- |
| $ | Always Disclosed by Auto Europe | Always Disclosed by Others |
Many of the vehicles Auto Europe offers for hire in Chalon Sur Saone include unlimited mileage, which allows you to drive as far as you need to without any additional charges. Some car hire contracts may not have this feature, however, so if you see Limited Miles or Limited Kilometers on your car hire contract pay close attention to this clause. At €0.50 - €2 per additional kilometer or mile that you drive, this fee can be a minor extra expense, or can add up fast depending upon how far you drive during your trip to Chalon Sur Saone.
Filter & Search Automatic Transmission Car Hires in Chalon Sur Saone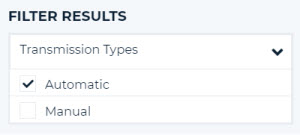 There's no need to fret if you aren't sure how to drive a standard transmission car. We make it effortless to sort local car hire inventory to locate automatic transmission car hires in Chalon Sur Saone. Labeled as a more expensive option by a few local car hire agencies, there is likely to be a lower selection of cars available when searching for automatic transmission car hires. In a number of locations (such as Europe) stick-shift transmission is the default option for vehicles to hire. Once you decide that you need an automatic transmission hire in Chalon Sur Saone, you can quickly apply a "Transmission Types" search parameter with only one click. After you've narrowed your choices based on the type of transmission you prefer, you can apply more refinements to your search narrowing results by the local company you favor, your preferred car hire style, or the location where it's easiest to pick-up and drop-off your car hire., it's easy to browse available inventory, or apply more filters based on your preferred pick-up and drop-off location, agency, and even vehicle size. There are just a few final decisions to make regarding optional vehicle coverage from Auto Europe, etc. and then complete your booking in seconds!
Why Pick an Automatic Vehicle in Chalon Sur Saone
Simpler to drive so you are free to concentrate on where you're going.
Automatic-transmission is usually the norm in bigger vehicles so if you book an automatic car hire you will probably be driving an excellent car hire!
Reasons to Love Manual Transmission Car Hire in Chalon Sur Saone
It might cost less to hire a standard transmission van, SUV or car in most destinations.
You will find more car hire options, as several car hire companies in Chalon Sur Saone prefer standard transmission cars.
Generally supplied in most locations.