Car Hire Montpellier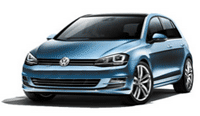 Enjoy the beauty and wonder of Montpellier with a car hire from Auto Europe. We specialise in providing our customers with the ability to hire the perfect car for the Montpellier getaway. Whether you plan on hitting the streets for high fashion shopping, visiting local museums or just relaxing at a local cafe, a car hire from Auto Europe will afford you the extra time to do it all. Use the Booking Engine at the top of the page to reserve your France car hire today!
Contact our award winning customer service team with any question or concern you may have regarding your Montpellier car hire at 0800 983 468. They are available 24/7 and eagerly awaiting your call.
Montpellier Car Hire Costs You May Have Concerns About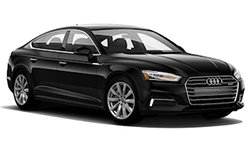 You are likely to be visiting a collection of travel sites to book the best deal on your auto hire in Montpellier. However, before you click submit it is a good idea to understand the assortment of fees and additional costs which might not be displayed prominently in your car hire quote. Generally, a deal that is too good to be true, it probably is. Many online booking companies do not include the mandatory taxes and surcharges which are legally required of everyone hiring a car in Montpellier. Understand that if you book that discount deal elsewhere, you'll have a hefty bill waiting for you at the pick-up counter, and the total cost may be more than Auto Europe's advertised rates.
When you want to know the actual price of your Montpellier car hire, search Auto Europe's vast inventory and discover transparency which you are unlikely to find anywhere else. We have learned that savvy travelers would like to know the full cost of their car hire when they book. The basic overview we've assembled will offer useful facts about 5 of the most frequently encountered car hire fees and costs our competitors might be concealing from you. Read on and you will understand some of the most common surcharges and local taxes that confuse and irritate folks who hope to book a SUV, van, or car in Montpellier.
Point-to-Point Car Hire Fees in Montpellier
| | | |
| --- | --- | --- |
| $$$$ | Always Disclosed by Auto Europe | Sometimes Disclosed by Others |
If your itinerary involves picking up your car hire in Montpellier and dropping it off in another destination, then you may be required to pay an additional fee. Drop fees or Drop Charges are sometimes referred to as an "International One Way Fee" or a "Domestic One Way Fee," and can range in price depending upon your unique itinerary. Typically, international one way car hires (where you pick-up a car in one nation, drive to a neighboring nation and drop off your vehicle there) are more expensive. Sometimes arranging two separate car hire bookings and a short train ride or transfer across the border can save you hundreds of Euros. Contact an Auto Europe specialist if you'd like us to find you ways to save on your one way car hire in Montpellier.
---
Extra Car Hire Costs Related to Optional Equipment in Montpellier
| | | |
| --- | --- | --- |
| $$ | Always Disclosed by Auto Europe | Always Disclosed by Others |
Typically referred to as an Administration Fee or a Processing Fee, this moderate additional charge which is usually in the range of €30 - €50 are charges for additional equipment like GPS units, child seats, snow chains, ski racks, portable WiFi devices in your vehicle, etc. The exact extras will depend upon your unique vehicle car hire, and will usually be charged at the counter when you pick-up your vehicle. Unless your online quote states they are included, you can expect to pay for any extra equipment when you pick up your vehicle.
---
Location Fees for Car Hire in Montpellier
| | | |
| --- | --- | --- |
| $$ | Always Disclosed by Auto Europe | Rarely Disclosed by Others |
Parking space at a major airport or train station comes at a premium, and to cover this cost, car hire agencies who offer convenient pick-up and drop-off right at these terminals will often pass a portion of these costs to travelers in the form of an Airport Surcharge, Premium Location Surcharge, Parking Fee or Rail Station Surcharge. There is a way to avoid these car hire fees. If you don't mind traveling to a downtown location in Montpellier to pick-up your vehicle, you can avoid paying this convenience cost, but most travelers who factor in the expense and time of catching a cab to a downtown office opt for airport or rail-station pick-up, justifying the extra cost as a worthwhile expense to get on the road faster and maximise their time in Montpellier. Wherever you choose to pick up your car hire in Montpellier, we recommend that you pay careful attention to the office's business hours on your Auto Europe voucher so that you can return your vehicle when their office is open. This way you can avoid costly Late Return Fees, sometimes called Out of Hours Fees.
---
Car Hire Fuel Policy Fees
| | | |
| --- | --- | --- |
| $$ | Always Disclosed by Auto Europe | Sometimes Disclosed by Others |
Most car hire agreements in Montpellier require you to fill your vehicle with fuel prior to dropping it off at the agency when your trip is over. These Full to Full policies can result in a fee, charged after the fact, if you do not fill your vehicle up with gas or diesel fuel prior to dropping it off at the end of your trip. Pay close attention to your car hire contract, as you can generally save a little money by filling your tank yourself instead of relying on the local agency to do it for you.
---
Driver Fees and Surcharges for Hiring a Vehicle in Montpellier
| | | |
| --- | --- | --- |
| $$$ | Always Disclosed by Auto Europe | Rarely Disclosed by Others |
It may seem ridiculous to be charged a "driver fee" for a vehicle that you hire specifically to drive, but driver fees (often referenced as an Additional Driver Fee, Young Driver Surcharge, or Senior Driver Fee) apply an extra daily fee to the total cost of your car hire based on who will be driving the car. Many car hire companies charge a fee for drivers under the age of 25 or over the age of 65, and you can expect to pay extra if you plan to have more than one person driving your car hire in Montpellier during your trip. These fees can be €5 all the way to €20 per day, depending upon the unique circumstances of your car hire.
Hire an Automatic Transmission Vehicle in Montpellier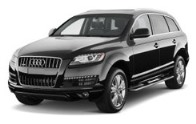 Dislike driving a manual transmission vehicle? There's no need to worry. If there are automatic transmission car hires in stock in or near Montpellier then we can screen your search according to type of transmission to allow you to reserve an automatic transmission car. While you may be forced to upgrade a car class to secure an automatic transmission car, but if there is an automatic car available to hire in Montpellier you may feel certain that we will be able to assist you in hiring your automatic vehicle. It just requires a single click to filter your car hire search results to show vehicles that match your desired type of transmission. It's possible to filter to only show automatic transmission car hires from a local company you prefer to work with like Hertz, Avis, or Europcar. After you've found your ideal manual transmission or automatic car hire in Montpellier, finalise the particulars of your booking, consider the coverage options offered, and then confirm your car hire reservation in seconds.
Benefits of Automatic Transmission Car Hire in Montpellier
You can keep your focus on the roads while navigating in a new environment.
You will drive an above-average car - in the majority of places, an automatic transmission is an upgrade that only will be included on the top car hires available.
Why Drive a Manual Car Hire in Montpellier
Can be hired for a lower price than automatic car hires.
This shift package is available in many vehicles, meaning you can have more vehicle options.
Frequently available in every destination.
Pros and Cons of Different Car Hire Varieties
At Auto Europe we team up with the best local companies to give you access to the lowest rates on the full inventory of cars to hire in Montpellier. Should you narrow your search in Auto Europe's booking engine by car class, then you'll quickly choose the perfect car for your driving tour of Montpellier.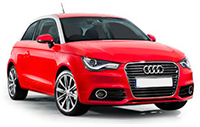 Economy Car Hire
If you are on a budget, or just do not expect to have any extended trips in your Montpellier vehicle, you'll be wise to consider an economy vehicle. These agile sedans are a joy to park and do not need much fuel.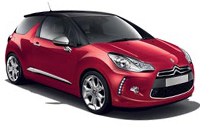 Compact Car Hire
If you put stock in fuel-efficiency, but you require additional space then book a compact vehicle in Montpellier. These sporty models will typically offer twenty-five to thirty miles per gallon, and will easily store three medium-sized suitcases in the boot.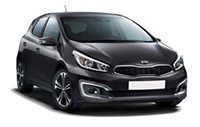 Mid-Size Car Hire
Enjoy a comfy car with enough space to stow four airline bags when you reserve a mid-size car in Montpellier. Mid-size cars are often the best budget-friendly option for drivers who require a bit more room for passengers and luggage.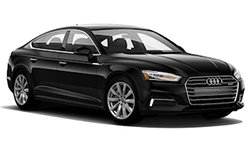 Full Size Car Hire
At 15 to 25 mpg, the fuel efficiency on a family size four-door vehicle is not fantastic, but with that said, if you want rear seat leg room and enough trunk space for 4 average size travel bags, then a large sedan may be perfect for you!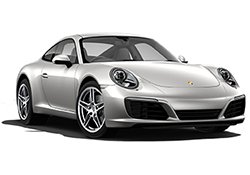 Luxury Car Hire
Since you're already footing the bill on your getaway, why not explore in total comfort? A luxury brand sedan or sports car hire from Auto Europe enables you to treat yourself and more comfortably navigate Montpellier in a high-end vehicle.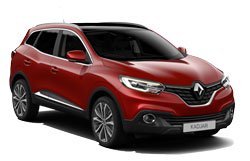 Sport Utility Vehicle Car Hire
Substantial, secure, and high-powered. An SUV will usually come equipped with the option of four wheel drive, and may come equipped with a roof rack for storage and wheels capable of handling tough road conditions. These popular vehicles are the ideal choice for travel groups with a lot of bags, luggage, and other equipment.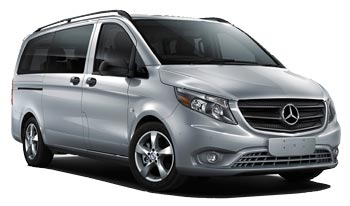 Passenger Vans Car Hire
Give yourself ample space to accommodate your entire group during your vacation to Montpellier. With a minivan you will be able to tour in complete comfort.
Our 60+ Year Industry Reputation for Excellence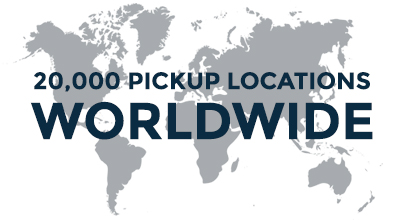 If you want excellent customer service and great value, then our company should be your choice for your upcoming Montpellier car hire. From the early going Auto Europe forged important relationships with the world's most revered car hire agencies. We reserve a number of vehicles with major brands like Enterprise, Europcar, Avis, Hertz, and more, and this significant booking volume allows us to negotiate industry-leading pricing. And as a result, customers like you enjoy access to low rates you won't enjoy anywhere else when you arrange your vehicle with Auto Europe. As a matter of fact, you can generally reserve a Dollar SUV, van or sedan through us for a comparable price (or even better) than you would be able to if you hire the same car directly through that company.
We think you'll be happy to learn that the advertised prices on Auto Europe's site is clear and transparent, and it is frequently inclusive of all required surcharges. In our view, the majority of today's travelers would like to understand the final rate they will be asked to pay for their vehicle up front. The concise overview we've assembled will provide useful facts about a couple of the most frequently encountered car hire fees and costs other companies could be concealing from you.
Our industry continues to recognise Auto Europe for our emphasis on putting the traveler first. Three of the most recent accolades we have been awarded include:
A Handful Of Recent Honors Given to Auto Europe
Gold Award Winner - Ground Transportation, Worldwide Coverage (Travel Weekly)
Car Hire Agencies - Second Place (Travel and Leisure World's Best Awards)
Best Specialty Travel Supplier (Virtuoso)