Car Hire Orleans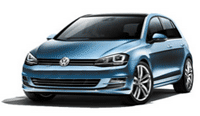 Situated on the Banks of the Loire river, Orleans is the quintessential north-central French city and a car hire from Auto Europe will enable you to experience all of the wonder this city exudes. Orleans is most famous for being saved by Jean d'Arc during the English siege of 1429, celebrated annually with a city wide festival. Orleans is a must see destination for all travellers throughout France. Use the search tool at the top of the page and reserve your Orleans car hire today!
Should you experience any difficulties or just have a question or concern regarding your Orleans car hire, please contact our award winning customer support team at 0800 983 468. They are available 24/7 to address any France car hire need you may have.
Popular Car Hire Suppliers Orleans
For over portion of a century Auto Europe has partnered with all the best car hire suppliers in the industry to present our customers with the best rates in Orleans. Included in these top rated car hire suppliers throughout Orleans are Europcar, Hertz and Keddy, making your car hire experience with Orleans a once a lifetime experience. To book your Orleans hire-car, please utilize the Booking Engine towards the top of the page. Have you got a question of your car hire in Orleans? Simply call our group of excellent customer service specialists. They're specially educated to thoroughly address all of your questions, concerns and unease associated with your Orleans car hire. Don't wait, call at 888-223-5555 and find out why we're rated the top in customer satisfaction. Choose your perfect Orleans hire-car from Auto Europe today and discover exactly what the Auto Europe difference is!
Can You Avoid Surprise Fees on Your Orleans Auto Hire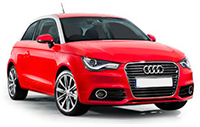 You are not the only one if you have been browsing a few car hire sites to discover the best price on your next car hire in Orleans. Before you book your Orleans car hire, you ought to review all the information that's available. In most cases, if something is too good to be true, it probably is. Many online car hire companies don't display mandatory industry taxes and fees that are legally required of everyone hiring a car in Orleans. For over six decades we've practiced business ethically, and we do not believe in hiding fees in the fine print to fool our clients. When you arrange your Orleans vehicle with Auto Europe you can be certain that the displayed inclusive rate is the price you'll be responsible for. If you reserve your car at a daily rate that's shockingly low with a competitor, you will just be obligated to pay the difference at the counter when you arrive in Orleans.
You will be satisfied to learn that the listed prices on our site is clear and transparent, and it is frequently inclusive of these fees. Smart travelers want no-nonsense, up-front pricing and will not be duped by unsavory pricing tactics. To save you from some frustration later, we have summarised five common costs which quite a few clients traveling to Orleans may not be familiar with. Here you'll read helpful facts about five of the most prevalent car hire taxes and local fees which you may encounter when hiring a car in Orleans.
Convenient Pick-Up Surcharges for Car Hire in Orleans
| | | |
| --- | --- | --- |
| $$ | Always Disclosed by Auto Europe | Rarely Disclosed by Others |
Referred to on car hire contracts as Airport Surcharge, Rail Station Surcharge, Premium Location Surcharge, Parking Fees, Out of Hours Fees, or Late Return Fees, you should be aware that surcharges associated with your pick-up location are common in the industry. In essence this is a convenience fee charged by local operators. Companies have to pay for parking space on airport grounds, so travelers often pay a fee to account for this expense by the local agency. The amount of the fee can vary, but it's typically similar to the cost of hiring a taxi to a downtown location in Orleans where the location surcharge wouldn't apply. Pay special attention to the hours of the office where you'll pick-up and drop-off your car to avoid out of hours or late return fees.
---
Limited Mileage Car Hire Surcharges
| | | |
| --- | --- | --- |
| $ | Always Disclosed by Auto Europe | Always Disclosed by Others |
Many of the vehicles Auto Europe offers for hire in Orleans include unlimited mileage, which allows you to drive as far as you need to without any additional charges. Some car hire contracts may not have this feature, however, so if you see Limited Miles or Limited Kilometers on your car hire contract pay close attention to this clause. At €0.50 - €2 per additional kilometer or mile that you drive, this fee can be a minor extra expense, or can add up fast depending upon how far you drive during your trip to Orleans.
---
Car Hire Fuel Policy Fees and Surcharges
| | | |
| --- | --- | --- |
| $$ | Always Disclosed by Auto Europe | Sometimes Disclosed by Others |
Most car hire agreements in Orleans require you to fill your vehicle with fuel prior to dropping it off at the agency when your trip is over. These Full to Full policies can result in a fee, charged after the fact, if you do not fill your vehicle up with gas or diesel fuel prior to dropping it off at the end of your trip. Pay close attention to your car hire contract, as you can generally save a little money by filling your tank yourself instead of relying on the local agency to do it for you.
---
Point-to-Point Car Hire Surcharges in Orleans
| | | |
| --- | --- | --- |
| $$$$ | Always Disclosed by Auto Europe | Sometimes Disclosed by Others |
Often referenced on your quote as International One Way Fee, Domestic One Way Fee, Vehicle Return Fee, or Drop Charge, a one-way fee is the charge car hire companies require when you are picking up your vehicle in Orleans and dropping it off in another location. It includes the transportation costs in shifting their local fleet around to maintain an inventory of vehicles in all locations and can range from €10 - €1,000 depending upon the specifics of your car hire selection and itinerary. Domestic drop charges are typically significantly lower than international one way fees. If you're planning a one-way trip and are looking for creative ways to reduce your one way surcharge, call our team of experts and we'll work with you to save you money on your one way car hire in Orleans.
---
Local Taxes Related To Driving a Car Hire in Orleans
| | | |
| --- | --- | --- |
| $ | Always Disclosed by Auto Europe | Rarely Disclosed by Others |
There are many names for local car hire taxes, including Road Tax, Vehicle License Fee, Environmental Fee or Eco Surcharge, Credit Card Processing Fee, or Road Safety Fee. The cost of these mandatory charges is usually low (€1 - €5 per day), and they are required by law for drivers in many locations around the world. Many online car hire services do not disclose these "hidden fees," so we make an effort to be up front and transparent about them so you know what you'll be paying for your car hire in Orleans before you depart on your trip.
Automatic Transmission Auto Hire in Orleans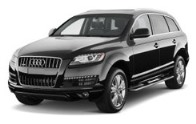 If you never learned to pilot a manual transmission, or if you would like the smooth and effortless feeling you'll find when driving an automatic transmission vehicle, will be glad to learn that this option may be available to you in Orleans. Thought to be a higher cost feature by many local car hire companies, there is often a lower number of vehicles available when searching for automatic vehicles to hire. In most destinations (such as in Europe) stick-shift transmission is the default option for car hires. It only requires a single click to narrow your car hire search results to include vehicles which are your preferred type of transmission. If you like, we also allow you to filter your results to only show vehicles from Hertz, Avis, Europcar, etc, so it's simple to choose from your choice of automatic vehicles provided by the local company with the most positive customer ratings. It is simple to finalise your manual or automatic transmission rental booking after this ... simply finalise your reservation details, add supplementary insurance coverage for peace of mind, and finish your booking.
Bonuses of Automatic Car Hire in Orleans
It often is slightly simpler for most travelers to navigate with an automatic transmission in a new place.
Automatic transmission is most often the norm in larger cars and Sport Utility Vehicles so you will probably be driving an excellent car.
Why You Should Drive a Manual Vehicle in Orleans
It will cost less to hire a manual transmission vehicle in many cities and countries.
Local inventory for manual transmission car hires is greater.
Manual transmission vehicles are frequently carried by suppliers in any location where you need a car hire.
Car Hire Sizes You Can Reserve with Auto Europe
If you are concerned about which types of vehicles will be available to you when reserving a vehicle in Orleans? Here you can learn about the most common vehicle classes you may choose to consider, and a few reasons why each choice may be right for your upcoming travels.
Economy Car Class
These driver-friendly, cost-effective sedans are affordable to drive and simple to park. The smart option for travelers that want to rent a city commuter, you will enjoy between 30 and 35 miles per gallon or even better with most of our available economy vehicles.

Compact Car Class
If you value fuel-efficiency, but you want extra space then you should book a compact sedan in Orleans. These sporty models will generally offer twenty-five to thirty miles to the gallon, and will comfortably store three mid-size travel suitcases in the boot.

Mid-Size Car Class
Treat yourself to a roomy car hire with sufficient room to store 4 suitcases when you book a mid-size sedan in Orleans. Mid size vehicles are often thought of as the best affordable choice for people who require a bit extra capacity for passengers or luggage.

Full Size Car Hire
At between 15 and 25 miles per gallon, the fuel efficiency of a full-size four-door vehicle isn't fantastic, but with that said, if you desire rear-seat leg room and sufficient boot capacity for four airline travel bags, then a large sedan may be perfect for your trip!

Luxury Car Hires
We are known to specialise in high-end luxury models for discerning travelers who want to enhance their time in Orleans. With a great selection of luxury brand cars including BMW, Mercedes, Bentley, and even Aston Martin and Porsche, you'll be floored by our selection of luxury vehicles for hire.

SUV Cars
Road trips on varied terrain require a larger vehicle up to the task of handling many different driving conditions. A broad, well-balanced, 4x4 SUV will get you to where you are headed safely, with more than enough seating capacity, suitcases, and other equipment.
Why Book With Us?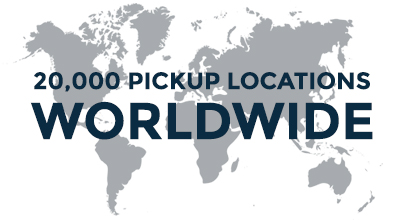 Our customers come back to us year after year, raving to their family and friends. We have acquired a reputation for guaranteeing the best rates and first-rate auto hire service over more than six decades. Auto Europe's established relationships with the best car hire companies with offices in every last part of the globe is one of the things which truly makes us one of a kind. Our company's price guarantee is the result of these close relationships with car hire brands like Sixt, Avis, Enterprise, and many more. The high volume of bookings we produce for these agencies gives us access to special below-market rates which we can give to our customers. This is the reason our prices are usually as good or even better than you might receive when booking a car directly with one of these major brands or another online car hire service.
During our 60+ year history, Auto Europe has been proud to enjoy numerous accolades and awards. To list just a few:
A Small Group of Recent Honors Earned by Auto Europe
| | | |
| --- | --- | --- |
| Gold Award Winner - Ground Transportation, Car Hire Overall (Travel Weekly) | Europe's Leading Car Hire Company (World Travel Awards) | Best Specialty Travel Supplier (Virtuoso) |
You will be glad to learn that the advertised rates on our website is transparent, and it is frequently inclusive of all required surcharges. If you are tired of the dubious pricing policies of today's car hire industry and want clear, simple-to-grasp pricing - you aren't the only one. The concise guide we've included below will give you some useful facts about a couple of the most frequently encountered car hire taxes and surcharges other agencies might be hiding from you. Below you'll find useful information about a few of the most confusing car hire fees which you might encounter when hiring a car in Orleans.