Car Hire Narbonne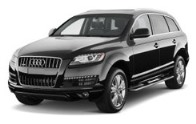 Located in southern France, Narbonne is famous for art museums, archaeology and even labyrinthine underground warehouses that date back to the times of the Romans. Whether you plan to see the warehouses, visit the Narbonne cathedral or just spend a relaxing day at shops and cafes, Auto Europe is here to help you do and see more with a car hire. Experience it all while saving up to 30% on your car hire when booking with Auto Europe.
use the Booking Engine at the top of the page to reserve the perfect car hire for your time in Narbonne. Our award winning customer support team is available 24/7 at 0800 983 468. They are standing by to ensure all of your France car hire needs are addressed in a timely and hassle free manner.
Popular Car Hire Suppliers In Narbonne
Auto Europe partners with the leading car hire suppliers operating in Narbonne to provide our customers with the best rates as well as customer service for their trip through France. Who are these suppliers, you ask? Dollar, Europcar, Hertz, Keddy and more. So do not wait another moment and reserve your Narbonne car hire today!
Learn About Car Hire Fees in Narbonne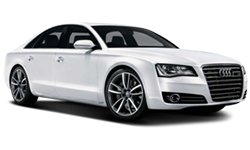 You are likely to be browsing several different travel sites to book the best deal on your auto hire in Narbonne. However, before you click submit it's important to be knowledgeable about the numerous fees and charges which might not be displayed in your vehicle hire quote. Several of the major auto hire booking websites have a history showing that they leave out these mandatory charges in order to dupe you into hiring your vehicle with them. We do not believe in concealing fees in the fine print to dupe our clients. When you arrange your Narbonne car with us you can be certain that the displayed inclusive rate is what you'll be responsible for. If you arrange a car hire at a rate that's shockingly low somewhere else, you'll simply pay the difference at the local agency desk when you arrive in Narbonne.
You will be delighted to know that the advertised rates on our site is transparent, and it is frequently inclusive of all required surcharges. We have learned that savvy travelers would rather see the full cost of their auto hire when they confirm their booking. To clarify car hire pricing, we have highlighted five common charges which many clients visiting Narbonne may not be familiar with. The common types of car hire industry add-on costs featured below are a good starting point to be certain that you are current on industry lingo when hiring a car in Narbonne.
Office Charges for Car Hires in Narbonne
| | | |
| --- | --- | --- |
| $$ | Always Disclosed by Auto Europe | Rarely Disclosed by Others |
Referred to on car hire contracts as Airport Surcharge, Rail Station Surcharge, Premium Location Surcharge, Parking Fees, Out of Hours Fees, or Late Return Fees, you should be aware that surcharges associated with your pick-up location are common in the industry. In essence this is a convenience fee charged by local operators. Companies have to pay for parking space on airport grounds, so travelers often pay a fee to account for this expense by the local agency. The amount of the fee can vary, but it's typically similar to the cost of hiring a taxi to a downtown location in Narbonne where the location surcharge wouldn't apply. Pay special attention to the hours of the office where you'll pick-up and drop-off your car to avoid out of hours or late return fees.
---
Various Driver Add-on Charges for Hiring a Vehicle in Narbonne
| | | |
| --- | --- | --- |
| $$$ | Always Disclosed by Auto Europe | Rarely Disclosed by Others |
Drivers who are young (usually under the age of 25) or older (typically 65 or older) may be asked to pay a Senior Driver Fee or Young Driver Surcharge at the counter when picking up their car hire in Narbonne. Drivers in these age brackets tend to be considered higher risk, and some (but not all) local operators will charge a daily fee to older or younger drivers. This fee varies depending upon the rental car agency you've booked with, but can be €5 per day, or more. Auto Europe may be able to compare your booking details between other local providers to help you find a vehicle with a lower (or no) additional driver fee to save you money. Call us if you'd like some help.
---
Processing Fees for Narbonne Car Hire Insurance Coverage Claims
| | | |
| --- | --- | --- |
| $$$ | Always Disclosed by Auto Europe | Rarely Disclosed by Others |
If your car hire in Narbonne is involved in a theft or accident which results in an insurance claim, you may be charged a Processing Fee or Administration Fee outside of any deductible, which will cover the cost of the additional paperwork the car hire company must process in resolving the claim. These fees often surprise travelers, because they are charged to your credit card after the fact, but it is standard practice in the industry and you can expect this cost to be between €30 and €50.
---
Value Added Tax in Narbonne
| | | |
| --- | --- | --- |
| $$ | Always Disclosed by Auto Europe | Sometimes Disclosed by Others |
Most European countries charge international travelers a VAT Tax (or Value Added Tax) on all goods and services. You are responsible for paying this charge (which tends to fall in the 15-30% range depending upon the country you are touring). Some online car hire companies will not include this mandatory tax in their quoted price to try to make their rates appear lower. If you see "Plus VAT" or "Taxes Extra" in the car hire contract you can assume that you'll be required to pay this tax locally when you pick up your car hire in Narbonne. Be sure you budget accordingly, or contact Auto Europe to see if we can beat the price.
---
Extra Car Hire Fees Associated With Optional Equipment in Narbonne
| | | |
| --- | --- | --- |
| $$ | Always Disclosed by Auto Europe | Always Disclosed by Others |
If you've reserved extra equipment with your car hire (like child seats, GPS, ski-racks or snow chains), then you will be charged an additional Processing Fee or Administration Fee for this equipment (unless your online quote states that these costs are included in the total displayed price). Some destinations have specific requirements for traveling with children (who must be restrained in a properly-sized child seat or booster seat), so it's important to check the specific requirements in Narbonne to see if some of these optional car hire equipment items will be needed for your trip.
Automatic Transmission Car Hire Options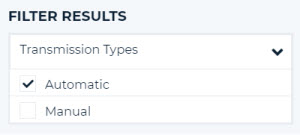 Don't like driving a manual transmission vehicle? There's no need to panic. If there are automatic vehicles for hire available in or near Narbonne then you can easily screen your car hire search according to your transmission preference to permit you to book an automatic transmission car. You'll be pleased to know you can save your hard-earned cash on your auto hire in Narbonne by booking a standard transmission SUV, van or car, but if you do not mind covering an elevated cost for a guaranteed automatic vehicle, then you will be happy to learn how it's easy to browse our available stock in your preferred destination for the perfect automatic-shift vehicle. After only one click you can narrow your search results to display only the type of transmission you prefer for your sedan hire in Narbonne. You can easily toggle the results to only display automatic transmission vehicles for hire from a local car hire company you'd prefer to book with like Dollar, Hertz, or Avis. Next, once you have chosen your vehicle, confirm your automatic car hire in Narbonne in a few steps and we will email you your car hire confirmation right away.
Why Pick a Standard Transmission Car Hire in Narbonne

It will often be less expensive to book a stick-shift transmission vehicle in the majority of locations.
This shifting option will be standard on most cars, vans, and SUVs, which means that you can have more cars to choose from.
One may typically have the option to hire stick-shift vehicles in any destination.

Bonuses of an Automatic Car Hire in Narbonne

It's simple to drive so you are free to focus on where you're going.
You can drive a fantastic car - in many cities and countries, an automatic transmission is a perk which is included on the top vehicles available to hire.
Benefits of Popular Car Classes
At Auto Europe we know that every customer need is one-of-a-kind, and that is why we permit you to carefully consider costs and amenities for every car available in the city you are visiting. Our helpful guide was written to help you pick the perfect car for your upcoming adventure in Narbonne.
Compact Car Hire
If you put stock in having an economical vehicle, but desire more space then request a compact car hire in Narbonne. These gas-sipping models will usually offer twenty-five to thirty miles to the gallon, and will easily store 3 medium-size pieces of luggage in their boot.

Mid-Size Car Hire
Enjoy a mid-range vehicle with adequate capacity to stow 4 pieces of luggage when you book a mid-size sedan in Narbonne. Mid-size models will usually be the best budget-friendly option for drivers who desire a bit extra room for passengers and or bags.

Full Size Car Hire
Offering 15 to 25 mpg, the fuel economy on a full size 4-door vehicle isn't great, but with that said, if you desire back seat leg room and enough boot capacity for 4 average-sized bags, this is the model for your time in Narbonne!

Luxury Car Hire
With Auto Europe, select from an assortment of luxury models, convertibles, and performance sports cars for drivers who wish to enhance their trip to Narbonne. If you do not find the luxury vehicle you're seeking during an online search don't hesitate to reach out to our team and a member of our staff will be able to drive it to your location from a nearby city where it is in stock.

Sport Utility Vehicle Car Hire
Large, secure, and powerful. A sport utility will usually come with the option of four wheel drive, and might come with a luggage rack and tires that scoffs at tough road conditions. These more expensive vehicles are the perfect choice for travel groups with an above-average quantity of bags, luggage, and other equipment.

Van Car Hire
Give yourself sufficient space to comfortably seat your family or group during your getaway to Narbonne. With a minivan hire you are free to tour in comfort and style.
Why Hire From Us?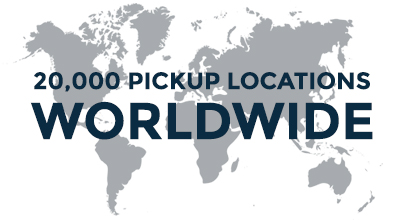 If you prefer award-winning customer service and the best available value, then the Auto Europe brand should be your first pick for your fast-approaching Narbonne auto hire. From the early going our leadership has built vital partnerships with the world's premiere vehicle hire companies. If you're curious why our rates are usually less than those observed on other car hire websites, it is the product of the volume of cars we reserve with major car hire brands like Hertz, Sixt, Budget, Enterprise, and Avis each year. These companies offer us one-of-a-kind low pricing as a result -- special discounts we are glad to pass on to you and others. Our pricing department specialises in negotiating the best possible prices with our trusted suppliers, giving you unmatched access to one-of-a-kind deals and car hire savings you can not find with these global, recognizable car hire agencies.
The Car Hire industry repeatedly celebrates Auto Europe for our focus on customer service. 3 of the most recent awards we have been awarded include ...
Recent Auto Europe Honors
| | | |
| --- | --- | --- |
| Gold Award Winner - Ground Transportation, Worldwide Coverage (Travel Weekly) | Car Hire Agencies - Second Place (Travel and Leisure World's Best Awards) | Humanitarian Award of the Year (Travel Trade Magazine) |
We're proud of the way we value our clients, and that's the reason we make every attempt to display a transparent rate. If you are tired of the run-around and prefer clear, simple-to-grasp prices -- you are far from the only one. The concise guide we've included below will give you some useful facts about five of the most common car hire taxes and surcharges other sites might be hiding from you. Here you will see clear info about five of the most common car hire add-on surcharges you might wonder about when traveling in Narbonne.