Car Hire Annemasse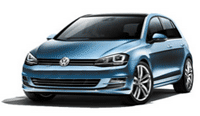 Annemasse is the closest French city to Geneva Switzerland, approximately 8 kilometres east, giving you access to both beautiful countries and a car hire from Auto Europe will afford you the time to drive and discover more. Whether you wish to take a day trip into Geneva, or experience more of France, Auto Europe is here to help. We provide the right car hire for your journey, whether that be a compact vehicle or a 12 seat passenger van, Auto Europe is here to help.
If you have a question or concern about your Annemasse car hire, please do not hesitate to contact our award winning customer support team at 0800 983 468, who are available 24/7 to assist you and your every France car Hire need. Use the Booking Engine at the top of the page to reserve your Annemasse car hire today!
Trusted Car Hire Suppliers In Annemasse
We have partnered for more than 60+ years to provide our customers with the best and lowest in the industry by partnering with industry leaders within the automotive car hire realm, like Europcar and Keddy. Both of which operate successfully in Annemasse. So do not wait another moment and reserve your Annemasse vehicle hire today by making use of our booking engine at the top of the page.
Surcharges You May Face When Picking Up Your Car Hire in Annemasse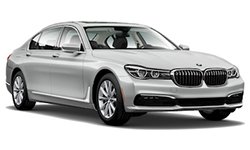 It wouldn't surprise us to hear that you have looked at more than one website to compare and contrast prices on Annemasse cars. But not all quoted car hire daily prices are the same. Quite a few of the major car hire booking websites will often conceal these mandatory surcharges in order to fool you into reserving your van, SUV or car with them. For over six decades Auto Europe has conducted ourselves ethically, and we do not believe in concealing fees in the fine print to trick our clients. When you reserve your vehicle with Auto Europe you can be certain that what you see is the price you'll be responsible for. If you arrange a car hire at a per-day price that's shockingly below market elsewhere, you will just pay the difference at the counter when you get to Annemasse.
If you want to see the actual price of your van, SUV or car hire, search Auto Europe and enjoy transparency you are unlikely to find anywhere else. If you're tired of the run-around and want clear, simple-to-grasp pricing ... you are far from alone. To save you from some frustration later, we've covered several common costs which quite a few customers traveling to Annemasse might not be aware of. Read on and you'll discover some of the standard fees which confuse and frustrate people who hope to book a car in Annemasse.
Value Added Tax Associated with Car Hires in Annemasse
| | | |
| --- | --- | --- |
| $$ | Always Disclosed by Auto Europe | Sometimes Disclosed by Others |
Commonly called the VAT tax or Value Added Tax on your car hire contract, the cost of this tax can be 15-30% and it is standard European sales tax which varies slightly depending upon the country you are hiring your vehicle in. When you are analyzing your contract or quote, look for Including VAT, or Taxes Extra or Plus VAT to get a clear sense of whether this charge is included in your online car hire price in Annemasse or if this is something you should expect to pay locally.
---
Mandated Local Taxes Related To Driving a Car Hire in Annemasse
| | | |
| --- | --- | --- |
| $ | Always Disclosed by Auto Europe | Rarely Disclosed by Others |
Most destinations require that car hire companies pay an assortment of local taxes and fees to account for the extra road traffic their business ensures. These fees can appear on your bill under a wide variety of names, and are typically mandatory. Some examples of how these mandatory local charges could be labeled include Vehicle License Fee, Road Safety Fee, Road Tax, Eco Surcharge or Environmental Fee. You might even see Credit Card Processing Fee as an additional line-item expense from your car hire provider.
---
Cross-Border Driving Costs for Annemasse Car Hires
| | | |
| --- | --- | --- |
| $$$ | Always Disclosed by Auto Europe | Sometimes Disclosed by Others |
You will see these charges on your contract as a Cross Border Fee or Travel to Other Countries charge. This car hire surcharge will typically be in the range of €20 - €50 and applies for car hires you plan to drive internationally. This is charged by local car hire agencies to cover the cost of international toll stickers and licensing which may be required to drive your vehicle in a neighboring nation Some agencies in Annemasse may not permit international travel at all, while others may charge a very low fee. If you have questions call us and we can find ways to save you money on your Annemasse car hire.
---
Auto Hire Petrol Policy Fees
| | | |
| --- | --- | --- |
| $$ | Always Disclosed by Auto Europe | Sometimes Disclosed by Others |
One of the best-understood car hire fees (but also one that is often overlooked) is the fuel policy of your car hire. If you have a Full to Full policy on your car hire contract, you can avoid any extra fee by filling your car with fuel before dropping it off at the end of your trip. A Full to Empty policy allows you to drop your vehicle off at any fuel level without worrying about extra fees.
---
Various Driver Add-on Charges for Driving a Car Hire in Annemasse
| | | |
| --- | --- | --- |
| $$$ | Always Disclosed by Auto Europe | Rarely Disclosed by Others |
If you plan to have more than one driver, you may be asked to pay an Additional Driver Fee at the counter when you pick up your car hire in Annemasse. If you can have a single driver for your trip, you can typically avoid this fee.

Additionally, some car hire agencies in Annemasse will assign a Young Driver Surcharge when renting to drivers under the age of 25 (or in some cases 21). The same is true with Senior Driver Fees which may be added to car hire contracts for drivers over the age of 65.

It's important to note, however, that not every local car hire operator will charge these fees (and even if they do, some charge less than others). If you fall in these age brackets, call Auto Europe's reservation specialists and we can help you find the best deal on your Annemasse car hire.
Manual Transmission or Automatic Transmission Car Hire Options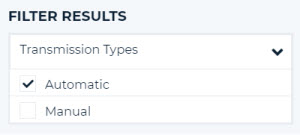 If you are a driver who never learned to pilot a stick, or simply prefer the smooth seamless feeling that comes with driving an automatic rental, will be glad to know that this option is likely to be available to you in Annemasse. You may save money on your car hire in Annemasse by booking a standard transmission SUV, van or car, but if you will not mind paying extra for an upgraded automatic vehicle, it will be easy to scan our inventory for the perfect automatic-shift vehicle. After just one click you can toggle your search results based on the transmission type you prefer for your car hire in Annemasse. After you've narrowed your car hire options based on transmission type, you can quickly apply additional refinements to your search based on the local company you favor, your preferred car hire size, or pick-up location, it's easy to browse available inventory, or apply a few more refinements including your preferred pick-up and drop-off location, car hire agency, and/or vehicle size. With your selection made of the ideal stick-shift transmission or automatic transmission car hire in Annemasse, finalise the last few details of your car hire, evaluate the coverage choices offered, and confirm your vehicle reservation in seconds.
Reasons to Select an Standard Transmission Car in Annemasse
It will generally be less expensive to hire a standard transmission van, SUV or car in many destinations.
This transmission option is available in many vans, SUVs and cars for hire, meaning that you will typically have more vehicles to compare.
Travellers will often have the option to hire a stick-shift vehicle in any location.
Why You Should Opt For an Automatic Car Hire in Annemasse
Not difficult to operate so you are better able to concentrate on where you're driving.
Your car hire vehicle will likely be higher-end and will boast advanced safety features and upgraded options.
Car Hire Sizes You May Choose with Auto Europe
Most Auto Europe customers are not certain which vehicle class they will book. We want you to avoid reserving the wrong type of vehicle and then be forced to arrange an expensive vehicle at the pick up office in Annemasse. The following overview will help you filter your search by teaching you a little bit more about our most popular car hire choices.
Economy
These easy-to-drive, budget-friendly coupes are affordable to hire and simple to park in tight downtown locations. The ideal option for drivers that want to hire a car to drive around town, you will enjoy between 30 and 35 MPG or better with most of our available economy sedans.

Compact Hire Class
When you need additional legroom, but still would like an affordable, efficent vehicle for your travels in Annemasse, we think you should consider a compact vehicle. These cars will usually have twelve to fourteen ft3 of storage space for your luggage.

Mid-Size Cars
The best sedan for many travelers, a mid-size car will provide approximately 15-17 cubic feet of storage in its trunk and also provides sufficient seating. Many models will offer adequate room for 3-4 medium-size pieces of luggage.

Full Size Car Class
Offering fifteen to twenty-five mpg, the fuel efficiency on a full size 4-door vehicle is not great, but with that said, if you want rear seat leg room and enough trunk capacity for 4 rolling suitcases, then this is the model for your trip!

Luxury Car Hires
We are pleased to provide an assortment of luxury car models, convertibles, and performance sports cars for travelers who want to upgrade their visit to Annemasse. On the off chance that you do not see the vehicle you're looking for during an online search, call our experienced reservation team and we could be able to drive it to meet you at the airport from a nearby city where it is in stock.

SUV Car Hires
Road trips on different types of driving conditions may require a larger vehicle which is up to the task of handling a range of road conditions. A big, safe, sport utility vehicle will get you where you need to go safely, with more than enough seating, suitcases, and equipment.
The Auto Europe Company History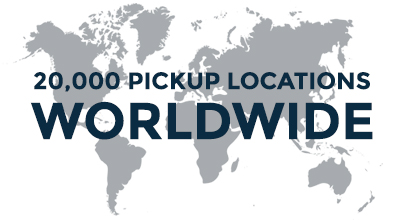 Our clients return to book with us repeatedly, sharing their experience with their friends and family. Auto Europe has earned a reputation for offering low rates and first-rate car hire services over more than six decades. From the early days Auto Europe built important working partnerships with the globe's best car hire brands. If you're wondering about why our advertised rates are often less than those found on other car hire sites, it is because of the impressive number of vehicles we reserve with major car hire operators like Europcar, Sixt, Avis, and Budget every year. These brands offer us exclusive rates -- special discounts we are able to pass on to you. Our pricing department works tirelessly toward brokering the best possible prices with our trusted car hire operators, granting you unmatched access to one-of-a-kind bargains and auto hire savings you won't obtain with these large, well-known car hire agencies.
Auto Europe makes a big effort to show an inclusive, no-strings-attached price to our valued customers. Most travelers would like to understand the final price they will be asked to pay for transportation in advance. If you're exhausted by the car hire industry jargon, this concise overview from our experts might be helpful. The most often seen types of car hire industry charges discussed below are a terrific place to start to ensure that you're up to speed on industry lingo when booking a car hire in Annemasse.
Over our 60+ year company history booking auto hire service in more than 20 thousand locations around the world, our company has been celebrated with countless car hire industry awards. Below we share a few recent awards our company has received:
A Selection Of Recent Honors For Auto Europe
Silver Award Winner - Best International Car Hire Company (Travvy Awards)
Transportation Partner of the Year (Ensemble Travel Group)
Europe's Leading Business Car Hire Company (World Travel Awards)