Car Hire in York, England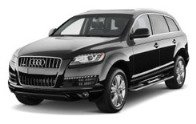 One of the best ways to explore York's Viking, Roman, and Medieval history is by car hire. Give yourself enough time to see everything there is to see in this vibrant and thriving city and then head on to your next destination. Don't let car hire restrictions hold you back. When you do business with Auto Europe, you can pick up your car hire in York and drop it off in London, if that's where your itinerary happens to take you. Travelling in the UK has never been easier: convenient pick up and drop off locations, price match guarantees, and a large car hire fleet make your booking experience both cost effective and hassle free.
Discovering York with Your Next Car Hire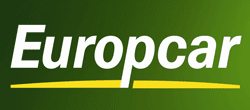 Whether you happen to be visiting the city for the first time or are a returning traveler, there is endless opportunity for adventure! York offers unique surroundings coupled with a warm ambiance, where you are able to enjoy a lively café culture, delightful street performances, and learn about the city's mysterious past, all within the same day. Begin your day by driving your hired car to Clifford's Tower, originally built by William the Conqueror in attempts to subdue the rebels of the north, which now serves as a symbol of power and remembrance for England's medieval kings. Next, delve into York's scandalous past as a brilliant cast of actors portray some of the city's most infamous villains at York Dungeon. Continue learning about the city's murky history by taking part in one of the region's famous ghost tours! Tragedies, traditional tales, and true accounts of ghostly phenomena create a chilling experience that you will not soon forget. At the end of the day, return to the present and enjoy a refreshing beverage at one of the many stylish riverside bars or heritage taverns.
How to Hire a Car with Auto Europe
If you're searching for unbeatable rates and first class customer service, rely on Auto Europe for your car hire needs while on holiday in England. Our experienced team of car hire agents is standing by 24/7 to assist you. Contact them directly by calling us toll free at 0800 990 440, or review our helpful car hire FAQs for additional information. You may also make your reservation online.