Car Hire Cambridge, England

This university town is a bustling metropolis of activity, creating the perfect holiday destination if you're looking to brush up on local history by day and let loose in the city at night. By hiring a car in England, you are allowing yourself the freedom to explore at your own pace. Be your own tour guide as you stay within the Cambridge city limits or venture virtually wherever your heart desires! Let a car hire be your passport to seeing everything that Britain has to offer. An extensive car hire fleet, price match guarantees, and convenient pick up locations all make doing business with Auto Europe the ideal choice.
Travelling in Cambridge with Your Car Hire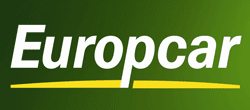 Become inspired by the dazzling architecture and majestic collegiate buildings. Take your car hire and explore the quaint passages of city centre, then venture to one of the several historic market places in the area that harbour unique shopping experiences. Relax with a glass of wine or a locally crafted ale in one of the many charming pubs that line the city streets. When it comes to entertainment in Cambridge there is no shortage of exciting things to do, ranging from an impressive selection of art galleries to a buzzing variety of theatre troupes. A whole city full of adventure is at your fingertips and can readily be accessed with your car hire.
How to Hire a Car in Cambridge with Auto Europe
Rely on Auto Europe for your car hire needs while on holiday in the United Kingdom! We strive to exceed your expectations and make your booking experience hassle free. Superior customer service and unbeatable rates are important to us, and our team of knowledgeable car hire agents is standing by 24/7 to assist you! Contact them directly by calling us toll free at 0800-983-468, or review our helpful car hire FAQs and make your reservation online.