Car Hire in Carlisle, England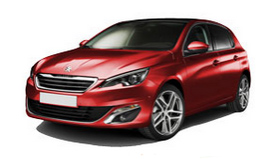 This city, rich in history, has maintained its cultural vibrancy and has added a unique air of cosmopolitanism along the way. Whatever the season, there is always a festival or other exclusive event happening: ranging from music concerts, outdoor film screenings, comedy nights, and even spooky ghost tours! Make the most out of your time in Carlisle and hire a car with Auto Europe. Explore the region at your own pace and feel free to venture outside of the city walls. Just because you began your adventure in Carlisle, doesn't mean you have to end it there! There are a number of towns throughout the region where you can drop off your rental when your holiday is over. Price match guarantees and a large rental fleet selection are also ways in which we ensure that your booking experience is both easy and economical.
Discovering Carlisle with a Rental Car
Carlisle lies in the heart of a wealth of historic and modern attractions. From a medieval market town to a contemporary city, there are so many interesting things to be a part of while on holiday here. Some of these attractions include fascinating museums, world renowned art galleries, and alluring heritage tours. Relax in one of the area's specialty beer gardens or dance the night away at one of the popular local night clubs, your options are virtually endless!
How to Rent a Car in Carlisle with Auto Europe
If you're searching for unbeatable rates and top notch customer service, rely on Auto Europe for your car hire needs while traveling in the United Kingdom. Our team of knowledgeable rental agents is standing by 24/7 to help you begin planning your holiday! Contact them directly by calling us toll free at 0800 990 440, or make your reservation online. For additional information, review our helpful car rental FAQs.