Car Hire in Norwich, England

Norwich is a medieval city complete with all the history you would normally associate with such a location, that interestingly enough, has been said to have more cultural activity than anywhere else in the UK relative to its population size. A colourful history mixed with a pop of modern day flair make for a truly one of a kind experience. Virtually every street tells a story of historical importance, and what better way to explore this intriguing city than by hiring a car? Create your own experience and discover the hidden gems of Norwich at your own pace. A large car hire fleet selection, convenient pick up and drop off locations, along with price match guarantees, ensure that your booking experience will be both easy and economical.
Travelling in Norwich with Your Car Hire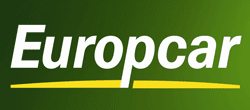 Take your car hire to the Norwich countryside and experience the lush landscapes of the Norfolk Broads. Here you can sail, canoe, and fish to your heart's content. Birding is also a popular past time here, as the Broads are home to some of the world's rarest species, including the reclusive Bittern. For the traveler preferring to discover the quaint village and market town feel associated with Norwich, a pleasant experience awaits only a short drive up the road; where you can visit farmers markets, antique auctions, and breweries. Then, discover treasures from the past along with new contemporary ideas at one of the many art galleries in the area. The transition from day to night is done almost effortlessly with a diverse choice of restaurants, bars, pubs, cinemas, and theatre performances, which are all easily accessed with your hired car. Norwich is truly a must see destination in the United Kingdom.
How to Hire a Car in Norwich with Auto Europe
First class customer service and unbeatable rates are important to us here at Auto Europe. We strive to exceed your expectations and make your booking experience a pleasant one. Review our helpful car hire FAQs for additional information and book online. You may also contact one of our knowledgeable car hire agents directly by calling us toll free at 0800 983 468.