Car Hire Derby, England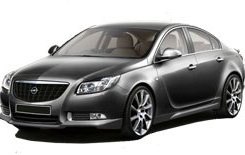 See first hand how a vibrant cosmopolitan city embraces its curious history to create a truly cutting edge culture! Whether you are immersing yourself in learning one of Derby's oldest past times- making real ale; ghost hunting, or just spending some relaxing time with the family, you will most certainly never be bored here! To get the most out of your time in Derby, you will want a hired car. This gives you the opportunity to come and go as you please and explore at your own pace. Unbeatable prices, convenient pick up locations, and an extensive car hire fleet make your booking experience with Auto Europe both easy and economical.
Discovering Derby with Your Car Hire
This city is considered to be one of the most haunted cities in the UK and is fondly known as "The Dead Centre of England." Find out how it received that unusual nickname when you go on one of Derby's famous ghost tours! Starting in the Guildhall Tower in the Market Place, tour Derby's 18th century Cathedral Tower, and then explore the spooky, underground world of hidden tunnels deep beneath the city. Just a short drive outside of Derby are two of the best sightseeing opportunities in all of England. The National Forest and the Peak District offer some of the most exquisite views the British Isles have to offer. However you choose to stack your itinerary while travelling in England, your car hire will get you there!
How to Hire a Car in Derby with Auto Europe
If you're searching for the most competitive prices in the industry, as well as unmatched customer service, rely on Auto Europe for your car hire needs while on holiday in England. Review our helpful car hire FAQs for additional information, or contact one of our car hire agents directly by calling us toll free at 0800 983 468. You may also make your reservation online.