Car Hire in Spain
Spain offers a wonderful opportunity to see a diverse group of cultures, all in one country. A rental car from Auto Europe allows you to see all there is to offer without wasting a moment of your holiday. Exquisite beaches, delicious local delicacies, and a storied history make Spain a perfect destination for any traveler.
Travel in Spain with a Rental Car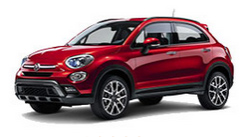 Enjoy Spain at your own pace, thanks to your rental car with Auto Europe. By using one of the many airport, downtown, and rail station pickup locations, you are sure to begin your holiday conveniently and without hassle. The immense history of Spain is best seen in Segovia, where the influence of the Romans can be seen with the city's surviving aqueduct. A rental car allows for a day of sightseeing, and leaves time for the busy nightlife in Barcelona or Madrid.
Rent a Car in Spain with Auto Europe
Hiring a car in Spain with Auto Europe is a great way to ensure the lowest rates with our price match guarantee. Auto Europe's excellent customer service and large fleet selection allow for a holiday that will meet your every expectation. For more information, please review our car rental FAQ or contact us.