Car Hire in Tenerife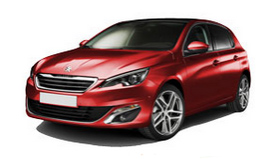 The largest of the seven Canary Islands, Tenerife enjoys a long, rich history. Between luxurious black sand beaches and enthralling museums, there are so many adventures to have here! A car hire from Auto Europe will grant the luxury to tour the entire island at your own leisurely pace. With many pick up locations and an extensive car hire fleet we strive to make your car hire experience simple and convenient.
Travelling in Tenerife with Your Car Hire
As a preferred location for scuba divers, the water off Tenerife is temperate all year long providing for favorable conditions. Other popular water sports here include surfing, fishing, speed boat parachuting and jet skiing. Head to La Laguna to explore the oldest city on the island which happens to be a designated World Heritage Site. The local cuisine consists of vast amounts of fresh caught fish, and there are many tapas restaurants to choose from on the island. Tenerife also has a thriving nightlife with alcoholic beverages available around the clock at a variety of establishments. Be sure to visit all of the cities on the island with your car including Los Gigantes, Las Americas and Peurto de la Cruz. Don't wait around for a better deal, when we have the best prices on the net, provided by our industry leading suppliers.
Hire a Car in Tenerife with Auto Europe
With great rates and even better service, why not rely on Auto Europe for your car hire needs in Spain? We guarantee to take the extra steps to ensure your satisfaction. You may contact us for more information or check out our car hire FAQ.