Car Hire in Cordoba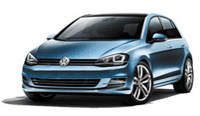 Founded in ancient Roman times, Cordoba is home to many historic and impressive architectural gems. With a rich and dynamic past, the city holds many secrets to discover. A car hire from Auto Europe will allow you to explore and discover Cordoba and its surroundings at your own leisurely pace. With many car hire pick-up locations in Spain we strive to make your experience simple and convenient.
Travelling in Cordoba with a Car Hire
Be sure to check out La Mezquita, it is the third largest mosque in the world and houses a cathedral. In the same area is Alcazar de los Reyes Cristianos, a castle-fortress of the Christian Monarchs. Depending on the time of year you visit, you can enjoy Carnaval and a myriad of lively festivals. An Auto Europe car hire will also allow the freedom to visit surrounding cities, towns or even a foray into Portugal!
Hire a Car in Cordoba with Auto Europe
For superior rates and service, turn to Auto Europe for your car hire needs in Spain. We pledge to take all steps necessary to guarantee your satisfaction! You may book online or contact us for more information. Please look at our car hire FAQ.